December 22, 2014
Written by Marykate O'Malley, mother of three wonderful children, Gladwyne PA 
For your listening pleasure  We Need a Little Christmas. Because I love this song. Because I love almost every Christmas song. Except Christmas Wrapping. Not that one.
If you are like me you are riding the Christmas roller coaster. I will think "I am in good shape." And then – Oh no! The Teacher gifts!! And then I think "I am mostly done" followed by … Wait! The piano teacher! Babysitters! Co-workers! Trash collectors! It never ends until the 25th which is why I remind myself (often) Christmas is a season, not a day.
And so Moms here is what I hope for you this Christmas – that you do something for wonderful you. That you carve out time, as hard as that can be, and truly nourish yourself. We are so busy, and put everyone else first, and especially this time of year it can feel well, exhausting.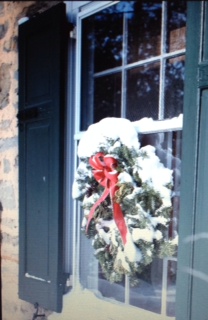 Photography courtesy of Rachel McGinn Photography 
My gift to me? I called my dear friend Drew Lamm yesterday and treated myself to a writing workshop and reveled in poems for a couple hours. And it was glorious. Think about what centers you, think about what it is that when you do it, you don't want to be doing anything else – and treat yourself to that thing. And give with a complete and loving heart, and receive just the same. Knowing how much you deserve this.
Share this post
You might like...
Category: Random and Fun
Tags: 12 days of giveaways, Brilliant Author Series, Children's Literature, Mini-vacation Wednesday, Roadtrip |
No Comments »
No comments yet.
Leave Us Some Comment-Love