January 3, 2011
Happy, happy New Year!!
I have to say that break last week rejuvenated me – I MISSED YOU all!  I spent most of it off-line, which was a huge change for me.  I'll share more from our trip to sunny but cold Florida this week.
But today, we're talking New Year's resolutions.  I have a few (or 17 to be exact).
To help get you there, how about some cute new workout clothes??
meSheeky takes the active sheekynista from studio to street. Combining easy sheeky-layers with feminine detailing, the end result both flatters the figure and give ample ways to style.  Can I get a HUAH for flattering??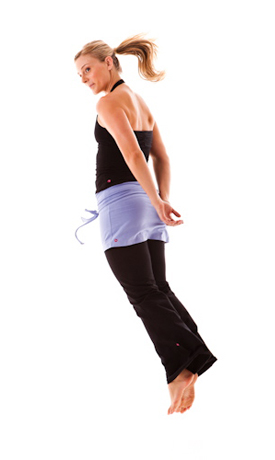 The Odette Skirt features a foldover waistband, adjustable drawstring cinch details and sweetly-sheeky fluid ends – at the perfect length for covering your yoga pants. $64  This is so cute to be out and about running errands.  And when you've whittled down to nothing in about 2 months, you have the cutest super-short skirt!  (For me, this is a pipe dream.)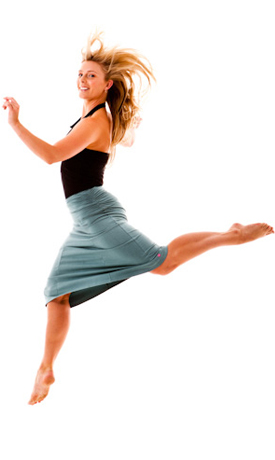 The Ava Skirt is flared and flowy for a retro feel. Foldover waistband and tea-length means it's deliciously Sheek with or without leggings. $78
But you do have to choose…
Giveaway
One lucky, lucky winner can either an Odette Skirt or an Ava Skirt in your size simply by leaving a comment by Friday, January 7th. I'll choose the winners using Random.org on Saturday.
Because I just LOVE comments, here's how to gain extra entries (please leave them as separate entries):
1. Do you subscribe by email or RSS to The Good Stuff Guide? I love my subscribers, so you get an extra entry. Wahoo!
2. Email 5 of your friends about The Good Stuff Guide and tell them what a rockin' website this is. We'd love to have them join us!
3. "Like" The Good Stuff Guide on Facebook and receive the latest news and your chance at additional giveaways. (I LIKE you too!)
Good luck!
Many thanks to meSheeky for sponsoring this awesome giveaway!
And here's to all of us for the New Year!
Share this post
You might like...
Category: On The Floor Clothes
Tags: meSheeky, Monday giveaway, new workout clothes, New Years Resolutions |
79 Comments »
on January 4, 2011 3:42 pm

I love, love, love the Ava skirt! It is so cute with leggings and ballet flats!

---

on January 4, 2011 3:42 pm

I am an email subscriber.

---

on January 4, 2011 3:42 pm

I like you on FB.

---

on January 4, 2011 3:43 pm

I emailed 5 friends!

---

Ashley

on January 4, 2011 7:10 pm

I like the Odette skirt in Wink!

demureprincess7(at)gmail(dot)com

---

on January 5, 2011 3:38 am

RSS subscriber + liked you on Facebook. Woo hooo!!! Loving the Ava skirt.

---

on January 5, 2011 8:19 am

I'm a bridesmaid in my friends wedding this summer so losing a couple pounds in these cute clothes would be great!!

---

on January 5, 2011 8:20 am

I subscribe to your RSS.

---

on January 5, 2011 8:20 am

I like you on facebook Danielle Meek

---

Jules Greenaway

on January 5, 2011 5:51 pm

Love working out & looking cute while I do it is just a bonus!!!! The Odette Skirt would be perfect over my leggings for Cardio Ballet Barre!!!!

---

Jules Greenaway

on January 5, 2011 5:52 pm

I LIKE you on FB!!

---

Jules Greenaway

on January 5, 2011 5:52 pm

Also a subscriber…

---

Jules Greenaway

on January 5, 2011 5:52 pm

And I'm ALWAYS telling my friends about your site…it's AWESOME!!!!

---

katie

on January 5, 2011 8:32 pm

love it!

---

nan

on January 6, 2011 9:59 am

would love it
nannypanpan at sbcglobal.net

---

nan

on January 6, 2011 10:00 am

e-mail subscriber
nannypanpan at sbcglobal.net

---

on January 6, 2011 11:13 am

I like the Ava skirt! If I win, that's the one for me.

---

Jacquie

on January 6, 2011 4:08 pm

This is so cute. Love the Ava skirt.

---

Jacquie

on January 6, 2011 4:09 pm

I am an email subscriber too. Love the Ava skirt

---

on January 6, 2011 8:48 pm

Awesome giveaway! Id love to win either skirt, both super cute!

---

on January 6, 2011 8:50 pm

I subscribe by email

---

on January 6, 2011 8:52 pm

Following on Facebook!

---

on January 6, 2011 8:53 pm

Emailed my girlfriends about the site!

---

on January 6, 2011 10:55 pm

LOVE this stuff! Count me in!

---

Martha

on January 6, 2011 11:30 pm

Email subscriber.

---

Martha

on January 6, 2011 11:31 pm

Ava skirt for me!

---

Martha

on January 6, 2011 11:31 pm

FB follower.

---

Valerie S

on January 7, 2011 5:17 pm

I love these skirts!

---

Valerie S

on January 7, 2011 5:17 pm

RSS subscriber!

---
Leave Us Some Comment-Love