June 21, 2011
Written by Contributing Writer, Sarah Farthing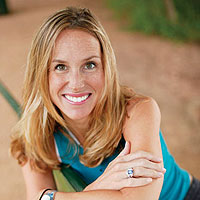 One of my greatest pleasures is finding a blog or column, anything updated regularly, by a talented, insightful writer that speaks to my soul with their writing.  What a treat it is to be able to turn to their little section of cyberspace for support, consolation, inspiration or humor whenever I need it.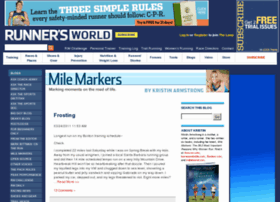 I first found Kristin Armstrong on the Runner's World website when a friend familiar with my affinity for writing by strong women recommended I take a look.  I fell in love with her style immediately and I am more impressed with her insight and satisfied with her metaphors every time I read her work.
For instance, she recently wrote a wonderful piece about what she refers to as "Redwood Friendships" about long-standing friendships that endure the ups and downs, ins and outs that are inevitable in life and relationships.  In this piece she wrote "I got to meet Christi's best friend and experience the always wonderful phenomenon of past-present-collision, otherwise known as the transitive property of friendship, when friend A and friend C automatically love each other because friend B is beloved to both."  The transitive property of friendship.  Isn't that great?  What a wonderful lens Kristen uses to view her world and the people around her.  Her positivity is contagious.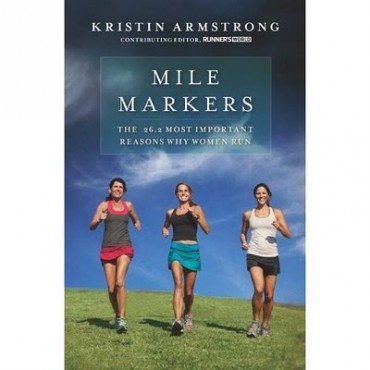 It is with great anticipation that I look forward to reading Kristin's book (she has several!), Mile Markers.  You can get your hands on a copy from Amazon for $11!
Whether or not you run, I think you'll find her insights meaningful.  I highly encourage you to follow her (for free!) through Runners World at http://milemarkers.runnersworld.com
I know you'll love this post about dealing with messes in life, it's one of my recent favorites:  http://milemarkers.runnersworld.com/2011/05/mess.html
Do you have a favorite blog or column that speaks to you?  Share it with us, we might love it as much as you do!
Share this post
You might like...
Category: Brilliant, Wondermom Resources
1 Comment »
Mama Nolte

on June 21, 2011 10:08 am

I loved the article about messiness in life. She put into words the times of my life that I call Survival Mode when "simply being able to keep up has to count as enough" during certain times. Sometimes we forget to give our selves, friends and family a "grace" period to pull things together, grow and change toward orderliness.
Thank you for this link. I will Bookmark it and check it often.

---
Leave Us Some Comment-Love