September 2, 2010
One of the perks of living in Greenwich is the Town has been gifted 2 little islands that are served by the town ferry.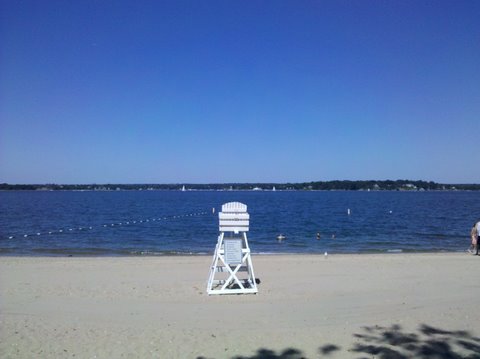 So for $2 per adult (with our resident beach card), we can board the ferry and be whisked to a little island getaway.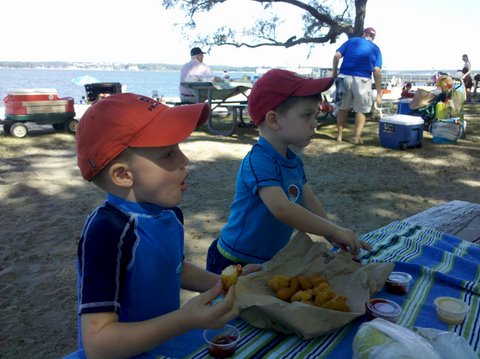 I'm sorry to say that we don't take advantage nearly enough!  But this past Saturday we picked up our "High School Specials" (these chicken nuggets and potato cones that are served with seasoning in an insulated lunch bag = perfection) and took them out to the island.
And they were still hot.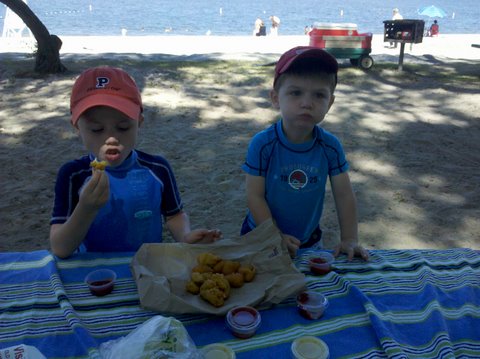 This is among my boys favorite meals in the world.  (Mine too)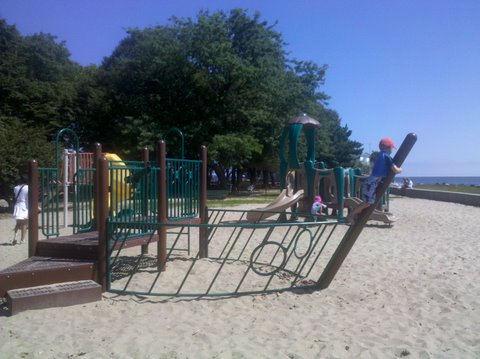 Then we hit the playground there…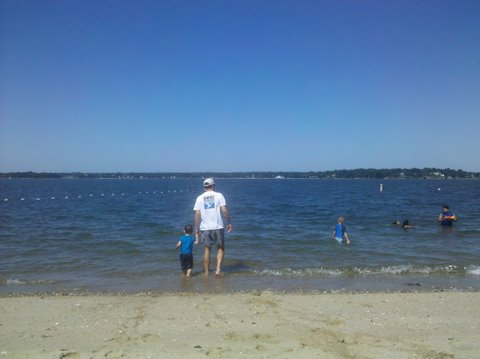 Then the beach…
The tide was coming in so we had to work f-a-s-t.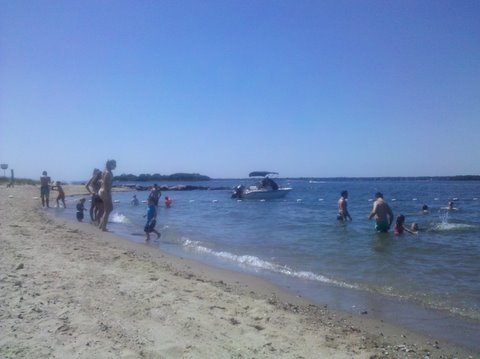 Ahhh summer.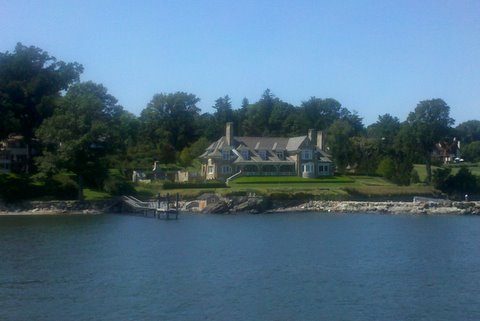 The boat ride to and from is also perfect for house-hunting.  (Again, I don't live anywhere near this neighborhood, but it's nice to look.)
And this is what you get in the car ride home after all that fun…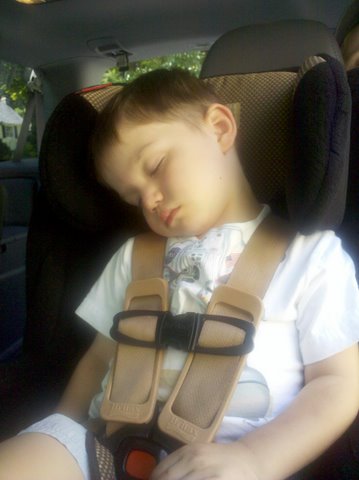 A sleeper!
Share this post
You might like...
Category: Activities
Tags: Beach time, greenwich, island beach, summer |
4 Comments »
Lenny Oktavia

on September 2, 2010 9:44 am

Oh my God,it is so lovely,compare with the beach behind my house,oh no,it is so different.Yours is beautiful and the beach at my home is dirty.

---

on September 2, 2010 10:03 am

A perfect day!

---

Jacquie

on September 2, 2010 8:32 pm

What a fun day. Oh to live near a little island to visit!

---

on September 2, 2010 10:47 pm

Looks like loads of fun! And sleepy kiddos after – perfection!

---
Leave Us Some Comment-Love