January 13, 2012
Written by Cathy Baker, mom of 2 beautiful girls from Missouri
Laundry is just one of those never-ending chores. Sometimes a small 'make-over' to your laundry space can make this daunting chore just a little bit more fun!  Here are some ideas to inspire you.
Love It! "No Sock Left Behind" – Don't know if your washer and dryer eat socks like mine do – oh, who am I kidding, whose washer and dryer doesn't eat socks!?!  Inspired by Rambling As Usual Blog.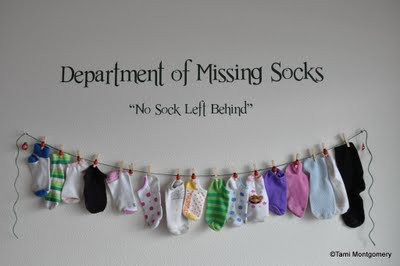 Baskets under the washer and dryer! Love this idea smaller laundry rooms!  Inspired by Show and Tell blog.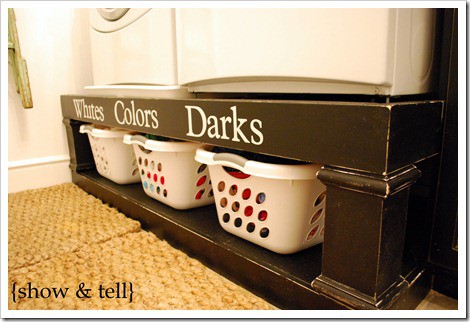 How about a drying rack for your clothes? Re-nest blog has 15 inspiring ideas for drying racks.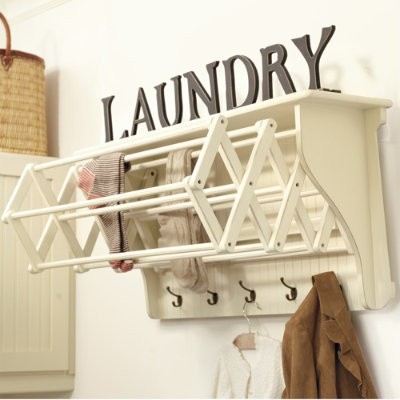 And I LOVE this upcycling idea – an old ladder turned into drying rack! I found this idea on Pinterest, but not sure original source to give credit too!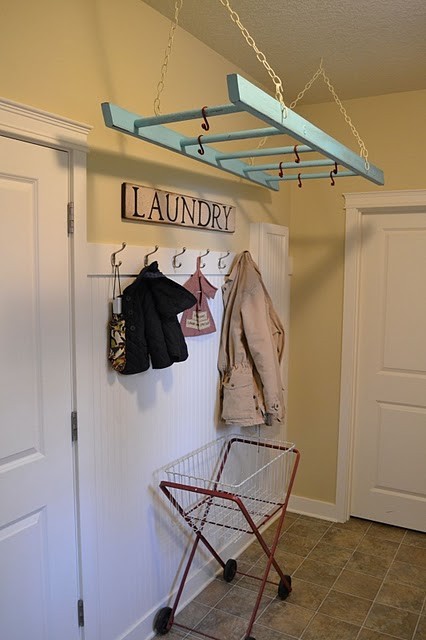 How about a new place to keep your ironing board? Check out some of these brilliant ideas at Houzz website.  Here's one of them: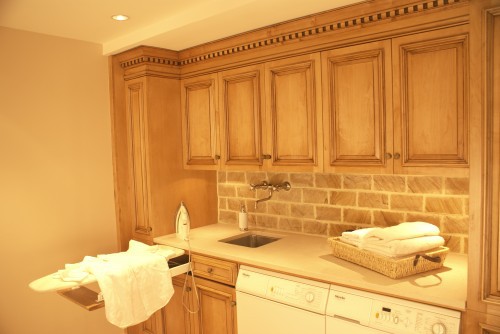 Love this practical idea in which you can place them either side by side or stack on top of each other. From Ana White blog.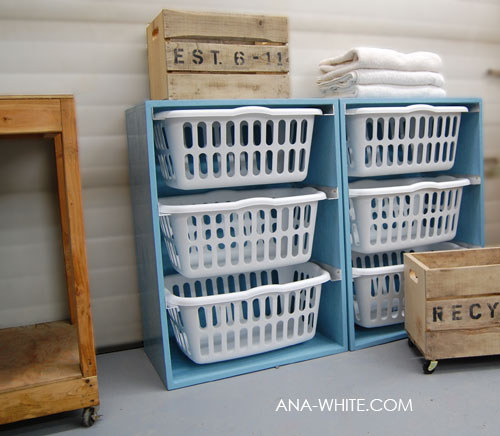 And if you want a major uplift to your laundry room…how about these laundry rooms?! I had no idea laundry rooms could be so beautiful! Found at Light Innovations blog.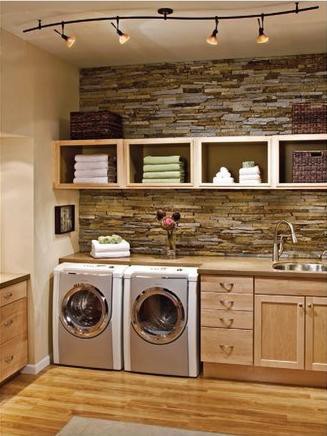 Or this one from Junk Garden Girl's blog…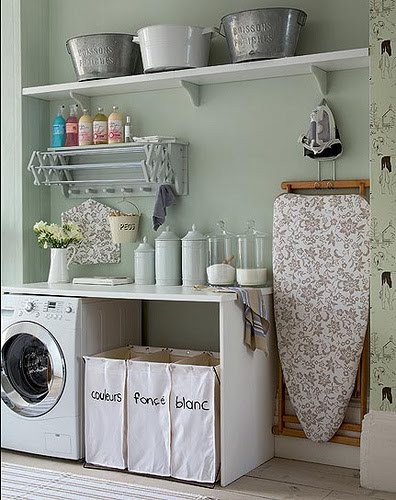 So, is your laundry room in need of inspiration? Or do you have some inspiration to share with the rest of us?

Share this post
You might like...
Category: Home Tours, Mission Control, Storage
3 Comments »
Heidi Farmer

on January 13, 2012 8:48 am

Love these ideas!

I just bought the "Laundry Today or Naked Tomorrow" lettering for my walls from Lacy Bella (saw it on Pinterest and hunted it down): http://www.lacybella.com/item_1020/Laundry-Today-Or-Naked-Tomorrow.htm

I'll post a photo when it's up!

---

on February 17, 2013 3:16 pm

That ladder laundry rack would be mine!
http://www.littlelucylu.com/2011/04/ladder-laundry-rack.html
Thanks!
Bec

---

Cherie b

on June 27, 2013 1:04 am

I believe this was originally on the blog in the fun lane. Check there for confirmation

---
Leave Us Some Comment-Love