October 10, 2014
Written by Marykate O'Malley, mother of three wonderful children, Gladwyne. PA
There has been a lot written about the Mommy Wars which in my experience is a fabrication. I can't say I personally know any moms at war with other moms. I think we have far more in common than we do different.
If there are wars, real wars, it's being a mom. Allow me to explain.
I like harmony. The peaceable kingdom. Can't we all just get along type of girl. I am a really good good cop. But as a mom you need to be the bad cop. A lot. It takes me out of my comfort zone. As a mom, you have a lot of unhappy customers. Try serving peas at dinner, or keeping to bedtimes, or calling your kids in from playing to get their homework done, or having "game and TV rules". You aren't exactly liked for these things. Sometimes you are loathed. Sometimes you will hear you are "the worst mom in the world!"
And then on a balmy day in late August it was my son's birthday. He had a soccer tournament and I brought cupcakes for the team to celebrate after the last game. I had extras for siblings and parents and one child asked me if he could have a second. I gave my token answer, "if it is okay with you parents, sure!" He returned back and then turned to my son and exclaimed, "you have  THE BEST MOM in the whole world!" And that was 2 months ago. And I am still relishing it. Wordsworth remembered daffodils when "in vacant or in pensive mood". Sinatra when "awfully low" recalled "the way you took tonight". Me? It's cupcakes. For one brief shining moment that was known as Camelot.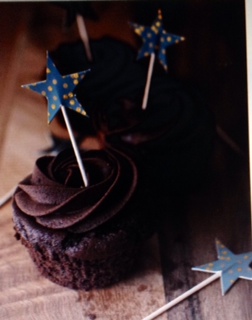 Photograph courtesy of Rachel McGinn photography 

Share this post
You might like...
Category: Random and Fun
Tags: 12 days of giveaways, back-to-school week of giveaways, Briggs & Riley, Children's Literature, Easter, Father's Day Week of Giveaways, toy storage |
2 Comments »
Anne Schenendorf

on October 11, 2014 7:39 am

I'm with Ronald's friend, you ARE: THE. BEST. MOM. EVER. And sister, and auntie, friend- I could go on. But that 8 yr old munchkin that Aug day was dead on right- I know three squawking cuties that even when told they have to follow a rule, will agree. 😉 xxxooo

---

Marykate

on October 15, 2014 9:05 pm

Gotta love kids – I was just told I am "the best mom in the world" because I said I would put a meatball sandwich in his lunch. There is no grey area – you are the best. or the worst. no room for in between!

---
Leave Us Some Comment-Love