March 3, 2010
Happy Mini-Vacation Wednesday!  Today, we're headed to one of the U.S.'s most fabulous cities: Austin, Texas.  You can't beat the airfare here, so strap on your seatbelts (safety first!) and join us for the trip!
Grab your adorables, here's our list of FUN things to do: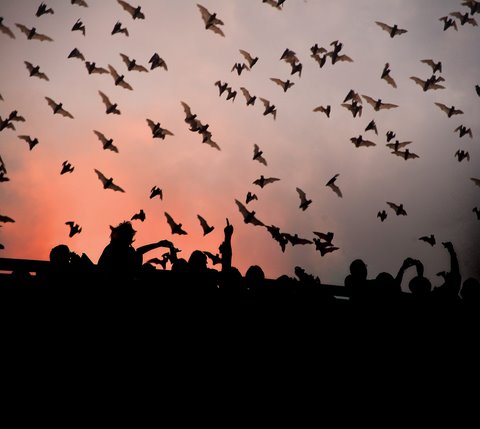 1. Congress Avenue Bridge Bats
Austin is home to North America's largest urban bat population, with more than 1.5 million Mexican free-tailed bats roosting under the Congress Avenue Bridge from April through November.
Bat Day – June 6, 2010, Congress Avenue from Lady Bird Lake to 8th Street
Austin's signature attraction is the nightly flight of North America's largest urban bat colony from underneath the Congress Avenue Bridge, April through October.  This June, the City of Austin celebrates this unique phenomenon with "Bat Day," a new, family friendly event featuring a screening of the original Batman movie with Batman himself, Adam West, in attendance; bat-related activities, food and, of course, bat watching.
2. Austin Children's Museum
Children can touch, play and climb to their heart's content.
Open Tue.–Sat. 10 a.m.–5 p.m.; Wed. 5–8 p.m.; Sun. noon–5 p.m.
Admission fee. Located at W. 2nd St. at Colorado St. 512/472-2499.  Web site: http://austinkids.org/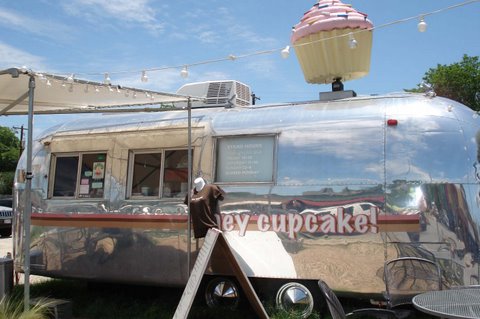 3. Hey Cupcake Food Trailer
Every town has food trailers, but Austin's are different.  They're not places to find super-tasty, upscale cuisine you can "eat and go."  Rather, true to Austin's laid-back personality, Austin trailers are places to go and eat.
Hey Cupcake is located throughout Austin; see Hey Cupcake for locations.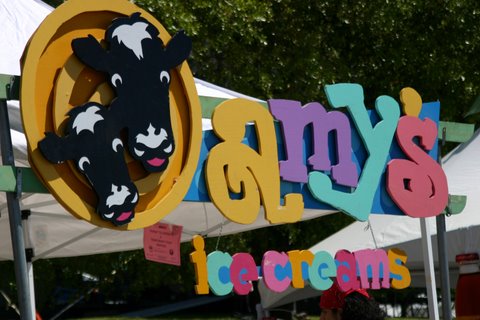 4. Amy's Ice Cream
Local ice cream vendor that serves delicious, creamy blends.  Counter servers often make a "show" of scooping and blending flavors.  I'm so there!
Web site: www.amysicecream.com
5. Austin's Park & Pizza
From go carts to skee-ball to great pizza, this locally-owned family park is a favorite.
Web site: www.austinspark.com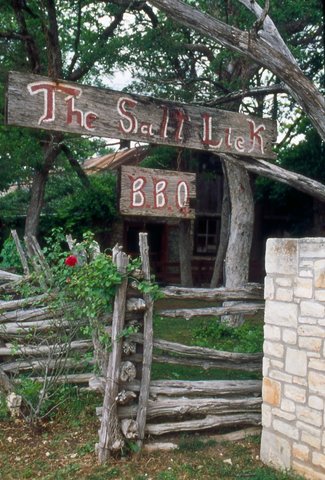 6. Salt Lick BBQ
Near Austin, Salt Lick BBQ offers traditional Texas BBQ, served family-style.  Delicious and authentic.  Worth the drive!
Web site: www.saltlickbbq.com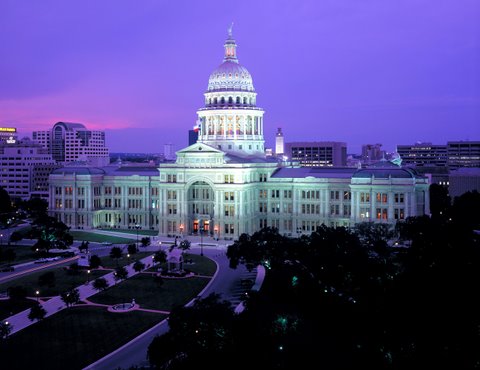 7. Texas State Capitol
Hello gorgeous! Completed in 1888, the pink granite Texas State Capitol stands 302 feet high and is 14 feet higher than our nation's capitol. Guided tours are offered; free admission.
8. Lady Bird Johnson Wildflower Center
See the natural beauty of the Texas Hill Country at the Lady Bird Johnson Wildflower Center, where planting areas, wildflower meadows, exhibits and observation tower pay homage to Lady Bird's devotion to native landscaping and preservation.
Web site: http://www.wildflower.org/
9. Lyndon Baines Johnson Library and Museum
This museum includes thousands of volumes of presidential papers, a scale replica of the Oval Office during his presidency, and a First Lady's Gallery devoted to the work of Lady Bird Johnson.
10. Barton Springs Pool
Swim in the constant 68-degree waters of Barton Springs Pool, an artesian spring-fed swimming hole in Zilker Park. Nominal admission charge.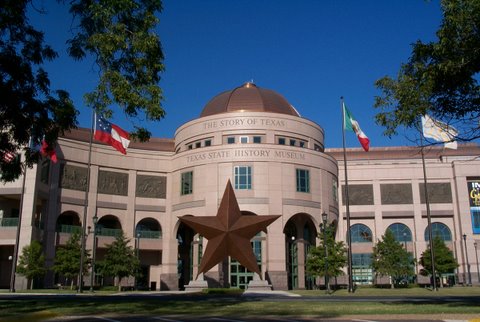 11. Bob Bullock Texas State History Museum
Relive the pages of Texas history at the Bob Bullock Texas State History Museum. Interactive exhibits, artifacts, an IMAX Theatre and the multi-sensory Texas Spirit Theatre bring the myth, legend and fact of Texas all together under one roof.
I can't wait to get back!  Or maybe we'll just move there someday.  Special, special thanks to Lindsay who represents travel and tourism for the state of Texas for her ideas and photos!
Hey y'all, visit www.austintexas.org for special travel deals, ideas and help.  This would be so fun for spring break.
For general travel info about the great state of Texas visit Traveltex.com.
Have a great day!

Share this post
You might like...
Category: Family Trippin'
Tags: Austin Texas, Mini-vacation Wednesday |
7 Comments »
Julie

on March 3, 2010 8:12 am

We went to Austin a couple of years ago for nephew's HS graduation, so didn't get to do a lot of the tourist sites, but did hit Oasis Restaurant on Lake Travis.
http://www.oasis-austin.com/
My husband and I went out one night by ourselves for live music and dancing (on the top floor).
Other night we took the extended family out for dinner.
WONDERFUL sunset and views!!!!

---

Heidi Farmer

on March 3, 2010 8:13 am

That sounds so fun! Thanks for sharing!

---

on March 3, 2010 8:54 am

Should also visit nearby Fredericksburg. Considered one of the most charming towns in Texas and about an hour west of Austin.

---

on March 3, 2010 10:53 am

I would be all over that cupcake trailer! So cute. Oh, and the BBQ spot.

---

Julie

on March 4, 2010 8:02 am

Also a shout out for Schlitterbahn water park south of Austin
http://www.schlitterbahn.com/
My son and I had a GREAT time there. However make sure your sunscreen is waterproof. Makes for a more enjoyable day after. (sunscreen shirt from lands end also came in very handy)

---

on March 5, 2010 9:27 pm

We've done 4 out of 10, plus the Oasis. Can't wait to go back – maybe this summer!

---

on March 8, 2010 8:16 pm

I live in Austin and agree it is a great town for families to visit. Add to your list a visit to Mt. Bonnell, where you and the kids can climb 99 steps to the top. Take a picnic and eat while overlooking Lake Austin. This is a favorite stop for Austinites and non-Austinites alike. Thanks, Heidi, for highlighting our fabulous city!

---
Leave Us Some Comment-Love