March 17, 2010
Happy St. Patrick's Day to you!  The stars were aligned that this special holiday would fall on a Wednesday and we could visit one of the most famous Irish cities here in the United States.
(Boston, I apologize.  But isn't this a great shot of their green river??!?)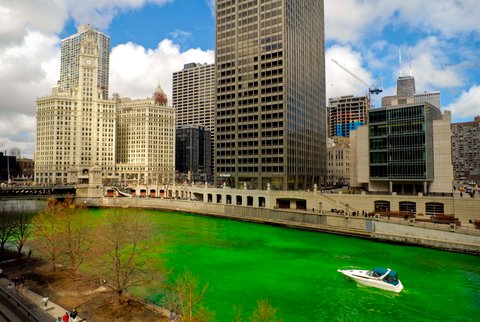 On this most famous of days, the Chicago River is dyed with an environmentally-friendly green dye and result is spectacular.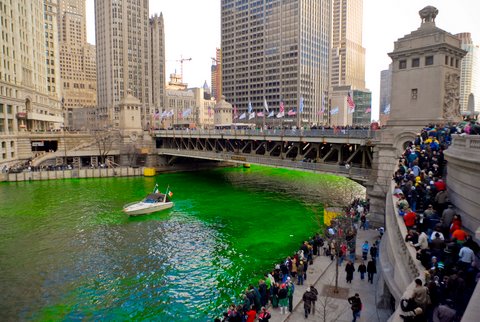 Here's another look. It reminds me of The Fugitive when the officer quips, "If they can dye it green today, why can't they dye it blue the rest of the year?"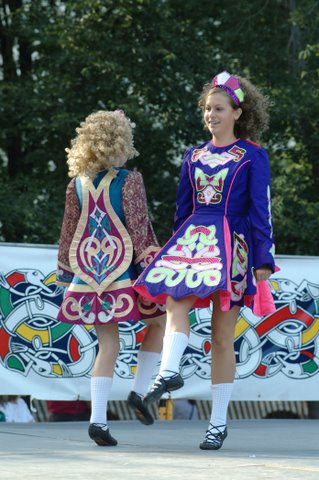 Two young Irish dancers at the St. Patrick's Festival.
Just in case you can't get there today, here's your to-do list when you do.  It's a magnificent city!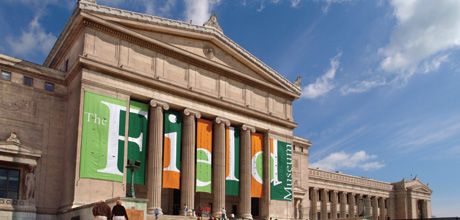 1. Field Museum of Natural History – Dinosaurs, oceans, ancient cities: the Field museum has it all.  There's even a PlayLab for young scientists with lots of hands-on activities.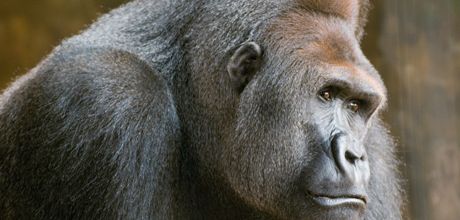 2. Lincoln Park Zoo is one of the country's most historic zoo parks and it's free!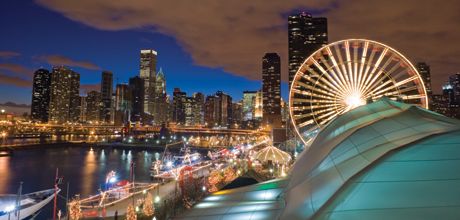 3. Navy Pier provides fun shops, parks, great views of the city skyline, an 150-foot-high Ferris wheel and an old-fashioned musical carousel.
4. Eat a Chicago-style pizza at the true original Uno's on Ohio Street.  It's always crowded, so just be ready. (Sidenote: it cracks me up that they list nutritional information on their website.  Uh, you don't want to know!)
5. American Girl Place – sometimes I just visit this place (at the NYC store) to witness the marketing genius.  If you have a girl, can I tag along for tea?  I don't think my boys will ever be interested in this.  Book really far in advance.
6. The Magnificent Mile – While I have you shopping, welcome to mecca.  I apologize to my NYC home, but I prefer this avenue any day.
7. I just love Mexican food and Las Pinatas on North Wells Street is among the best.  Ev-ah.
8.  Chicago Children's Museum – a terrific place to play and learn and burn some energy.
9. Don't (as in DO NOT) miss brunch at Toast in Lincoln Park or Bucktown.  It's a pancake, eggs benedict, french toast marvel.  Expect a line.
Special thanks to Kristin Unger at ExploreChicago.org for use of their gorgeous photos.

Now I'm counting on you to add your favorites too!  Where are your favorite eats, shops, things to do, etc?  Let's make a great list.  I'm looking forward to discovering new places to try.
Wishing you a pot o' gold for St. Patrick's Day!

Share this post
You might like...
Category: Family Trippin'
Tags: Chicago, Mini-vacation Wednesday, St. Patrick's Day |
6 Comments »
on March 17, 2010 8:03 am

Can you believe that Savanah is the number 1 location for St. Patrick's Day????

---

susie

on March 17, 2010 12:32 pm

what a great review! as a native of chicago (now in CA) it warms my heart to see this, i miss my city, its such a great place!! my favorite little diner when i lived there was a place called "frances" on clark near diversey. best potato pancakes i've ever had : )

---

Jen

on March 17, 2010 12:53 pm

How great to see this. As a Chicagoan I can tell you that sadly that river is some shade of green all year long . . . . yes . . . ewwww. I personally am a die hard Lou Malnati's pizza fan and promise if you are jonesing deep dish you will not be disappointed! Great sighting in all parts of the city and wonderful history for the older kids to enjoy at Water tower place!!! Now I want to go home:)

---

Heidi Farmer

on March 17, 2010 1:34 pm

Thanks Jen! I knew you would have some great spots! It made me want to get there really fast too. Can't wait to take the kids there.

---

Heidi Farmer

on March 17, 2010 1:35 pm

Thanks for the recommendation Susie! There's no place like Chicago in the spring, is there?

---

on March 18, 2010 9:27 am

WOW – those picture are gorgeous. Now I want to book a trip . . .

---
Leave Us Some Comment-Love