April 28, 2010
A happy Mini-Vacation Wednesday to you!
The past weekend we finished the Face of America bike ride in Gettysburg.  As we drove among the empty fog-laden battlefields, I actually had chills.
These fields truly are hallowed ground.
So without further adieu, let's get to our to-do list: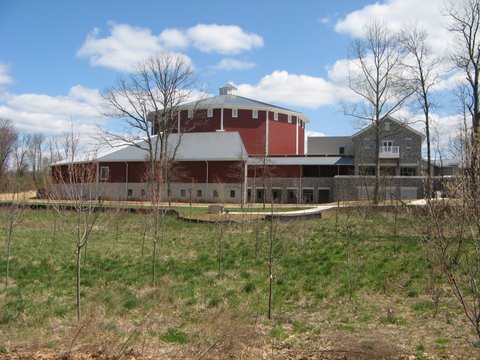 1. Gettysburg National Military Park Museum and Visitor Center www.gettysburgfoundation.org and www.nps.gov/gett
This is the reason you are here.  The brand new visitor center is INCREDIBLE and so much to offer all ages (even the littlest adorables).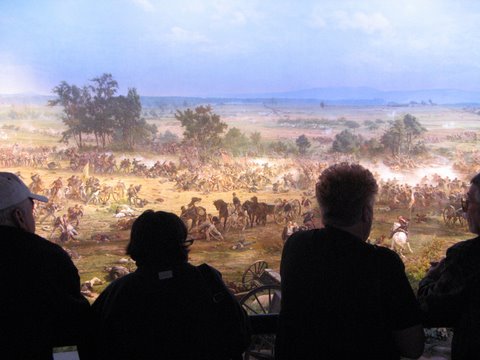 Don't miss the Cyclorama Painting inside the Visitor Center.  This incredible painting is more than 100 years old, measuring nearly 400 feet by 80 feet, was recently unveiled to the public after a five-year, $12 million restoration.  It's now interactive with narration and a light show to highlight different areas.  Not only beautiful, it's a great teaching element to it as well.
2.  The Soldiers' National Monument stands in the center of Soldiers' National Cemetery and is the site of the world famous Gettysburg Address.  If the weather permits, get out and walk.  It's strange but you can just feel the history this ground holds.
3. David Wills House www.mainstreetgettysburg.org
Relatively new attraction dedicated to the house Lincoln stayed at when finishing the Gettysburg address.
4. Shriver House Museum www.shriverhouse.org
This museum tells the story of the Shriver Family before, during and after the Battle of Gettysburg and tours start every half-hour.
5. Downtown Walking Tour
The Downtown Walking Tours leave from the lobby of the Gettysburg Hotel, but you may also book a tour at the David Wills House. This tour features stories of Gettysburg residents and what they faced when the Battle of Gettysburg came through town. It'll also show you that the fighting wasn't only out in the fields surrounding town; it happened in the streets of Gettysburg.
6. Eisenhower National Historic Site www.nps.gov/eise
This is the retirement home of Dwight and Mamie Eisenhower. The home and surrounding farmland have been preserved and is open to the public to see. Tours of the National Historic Site leave from the Museum and Visitor Center.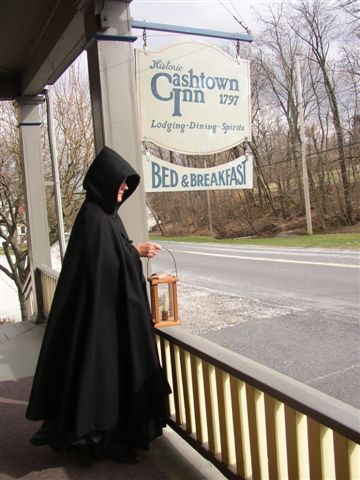 7. Ghost Tours
Start here at the Cashtown Inn, considered to be one of the most haunted places in Gettysburg. The inn has been featured on the Travel Channel and SciFi Channel's Ghost Hunters (TAPS).  Ooohhh…
8. Springhouse Tavern, Dobbin House www.dobbinhouse.com a historic inn and restaurant and a great place to eat at the end of a long day.
Thanks so much to Quinn Bryner for ideas and the Gettysburg Convention and Visitors Bureau for use of their photos.

Share this post
You might like...
Category: Family Trippin', Random and Fun
Tags: gettysburg, Mini-vacation Wednesday |
3 Comments »
on April 28, 2010 8:48 am

It's been a long time, and we need to make a trip!

---

on April 28, 2010 9:41 am

Oh, I would definitely be up for the ghost tours!

---

on April 28, 2010 10:34 am

Its been years since my eight grade visit with mty parents. I remember the painting, Christina Campbell's Tavern – is it still there? – and a toy cannon I had for years in my bedroom. The ghost tour could move this up on our travel destination list!

---
Leave Us Some Comment-Love