May 20, 2010
Moms Unite!
Here's what the cool moms are driving: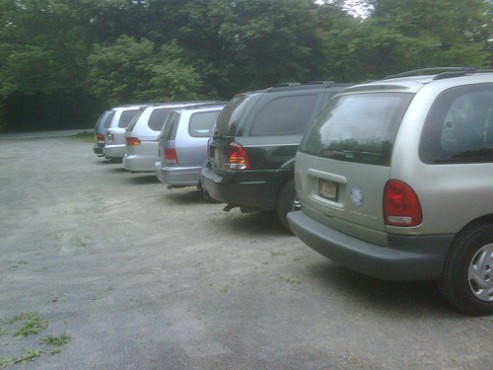 Here's what the coolest mom is driving: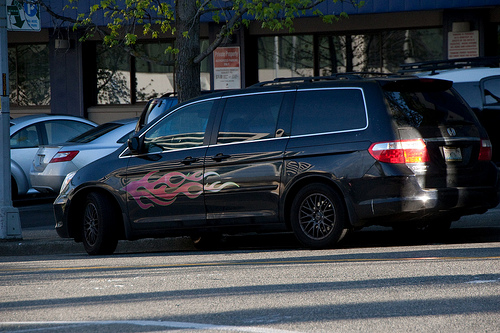 Or, perhaps that's her 16-year-old son who inherited his mom's fly ride??
I'm sure many of you have seen the following video, but it's a must-see if you haven't.
While I'm currently a Honda Odyssey driving mom, I nodded along in knowing appreciation with Toyota's latest hit:
Finally getting the respect we Costco-lugging, adorables-carting, roadtrip-planning moms deserve!

Share this post
You might like...
Category: Brilliant
Tags: Honda, minivan, Swaggerwagon, Toyota |
7 Comments »
Pam

on May 20, 2010 11:16 am

That is excellent!!!
ALMOST makes me want to drive a minivan.

---

Jenny Hout

on May 20, 2010 11:21 am

Oh now that is (as my 3 yr old adorable would say) Hi-Larry- Us!

---

Sarah

on May 20, 2010 11:35 am

This video cracks me up. I LOVE my Sienna!!!!

---

Melissa

on May 20, 2010 12:09 pm

I love it!!

---

Lesli

on May 20, 2010 8:36 pm

too funny! Love it~

---

on May 23, 2010 11:17 am

Hysterical. I can't wait to get my swagger wagon!

---

Sheryl

on October 7, 2010 4:05 pm

Proud to be a Van Mom! Also, blessed to have my Honda Odyssey especially in this economy!

---
Leave Us Some Comment-Love