February 23, 2012
Think of this as a political campaign.
(I promise not to use those words again.  Ever. This entire year.)
Except instead of taxes or education, I build my entire campaign platform on one thing:
(drumroll please)
Slides to the Basement.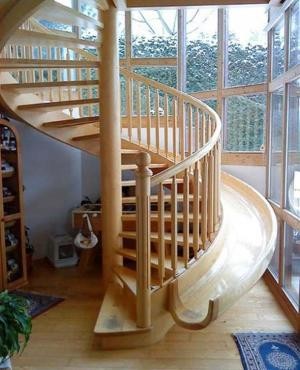 Seriously, can you think of anything more fun?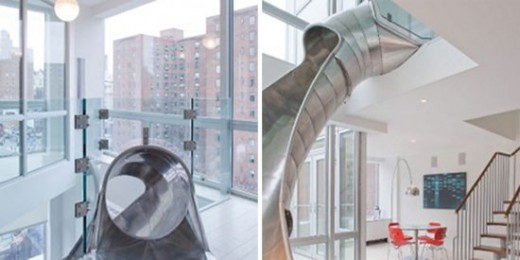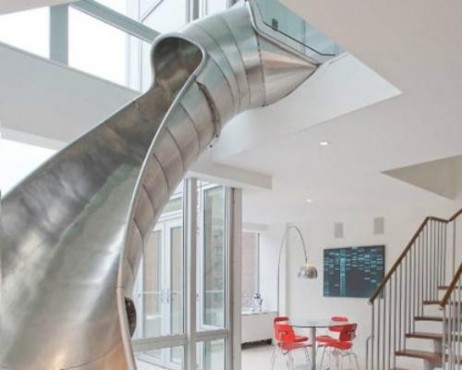 I feel this one is particularly elegant.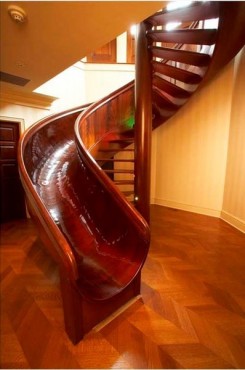 Not only do you have a great way to send kiddos down the hatch, you can also send all their toys that have accumulated upstairs down with them.  "Watch out Below!"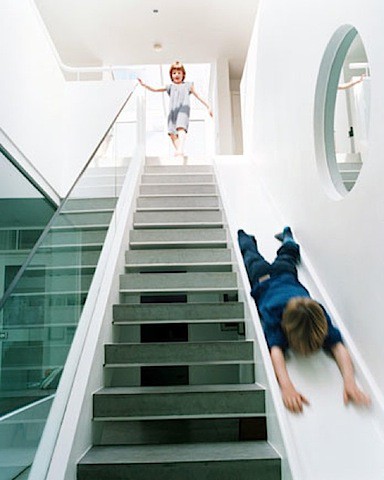 I have tried and tried to figure out a way to put one in my house, but alas, I've decided it will have to wait until a future home.
What do you think?  Would this increase housing values?  Would it sell the house?
Or am I just crazy??
Share this post
You might like...
8 Comments »
on February 23, 2012 11:10 am

LOVE IT! I would love to have a slide for the boys to get to the basement. (Ok who am I kidding? I would totally use it too!)

---

Yaya Kelley

on February 23, 2012 11:47 am

Awesome idea – all those boxes with holiday decor that needs to be carried up and down stairs – now it just slides…

---

Laurie

on February 23, 2012 12:23 pm

Fabulous idea! We need more things like that in life. My kids would like a roller coaster ride to school everyday. Can you imagine?

---

Marykate Wurster

on February 23, 2012 7:21 pm

Amazing!! So fun – just seeing the pictures got me inspired! And during the winter it is like your indoor playground- love love love.

---

on February 23, 2012 9:45 pm

I would so buy a house with a slide! Anything to keep one's house the 'cool hang out house' is definitely worth doing!

---

on February 26, 2012 12:22 pm

LOVE!! I so want to do this.

---

Sara Brundage

on February 27, 2012 8:53 am

There is a house for sale in Gull Lake that has a fireman pole from the 3rd floor to the basement – scary, but super fun!

---

Heidi Farmer

on February 28, 2012 9:47 am

Now that is something! You're right – it would freak me out, especially with kids, but WOW!

---
Leave Us Some Comment-Love