January 7, 2014

Written by Marykate O'Malley, mother of three wonderful children, Gladwyne PA 
The New Year is a time that we often think about how to improve ourselves and our lives for the coming year. We focus on eating healthy, and living healthy in every possible way.
Here is some of the reading for me this coming year. The Grateful Table: Blessing, Prayers, and Graces for the daily meal is a lovely collection of ways to express gratitude and pause before we sit to eat. How often do we rush before we eat not pausing to stop and be thankful for what we have. This little collection is full of nuggets of beauty. All bite size and perfect before a meal.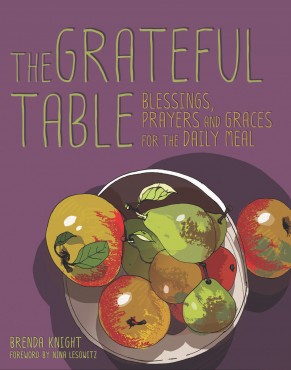 And for the spring I have on my radar The Edible Garden: How to Have Your Garden and Eat it Too. I planted a vegetable garden with my kids this past spring and it was a complete bust. I think it had something to do with planting corn next to tomatoes? Anyway, clearly I need to do some research. This sweet little book will guide me towards my edible garden. If you can have an edible garden in an urban landscape, I should be able to carve out a successful little plot in my yard.
What is on your reading radar for 2014?
Share this post
You might like...
Category: Activities, Books, Brilliant, Cookin', For Kids, For Moms, For The Home, Garden, Kitchen, Nonfiction, Random and Fun
No Comments »
No comments yet.
Leave Us Some Comment-Love