December 29, 2011
I apologize about the relaxed posting schedule this week…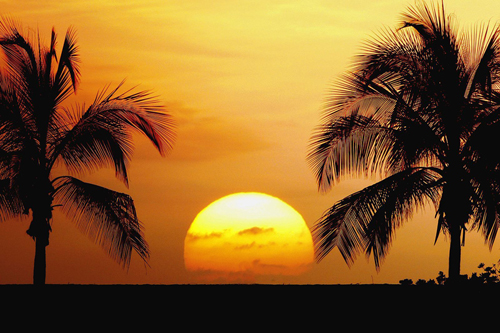 Team Farmer is vacationing in Florida this week until the middle of next.  Aahhhh, it's been as relaxing as running between beach and pool and back to the beach and off to restaurants can be.
But the best part is all the family we have congregated here: the 4 Team Farmers, The Running Man's mom and brother, my mom and her husband, my sister and her husband and their 2 adorables AND her husband's parents.  That's 14 people – we should win a prize from the Florida Department of Tourism or something.  Maybe more importantly – some help finding a dinner place (and time!) that suits everyone.  It's a troop movement, friends.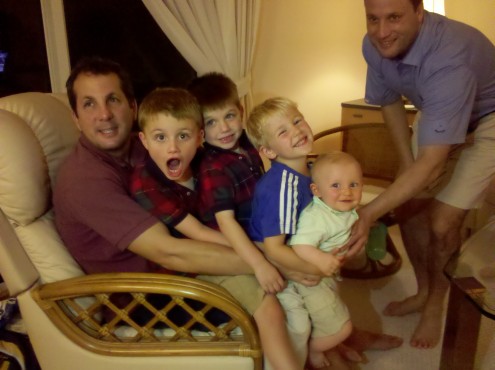 But the very best part is the time spent with the cousins: swimming, digging and playing.
What are your holiday plans?
And we'll be back to normal soon!  Enjoy your New Years!!
Share this post
You might like...
Category: Family Trippin', Holidays
5 Comments »
Erika

on December 29, 2011 6:30 pm

Okay, what a bunch of adorable boys!!! Enjoy your time at the Mouse!

---

Heidi Farmer

on December 29, 2011 9:22 pm

We're actually in Naples – no Disney right now! Having a ball…

---

Marykate Wurster

on December 30, 2011 7:48 am

Heidi – sounds wonderful! Love the dispenser ideas – never had anywhere to put store bags…. brilliant.

---

Julie R.

on December 30, 2011 8:34 am

Heidi – hope you have a great time. Spending time with family is a wonderful gift to give your kids.

---

Aunt Kathy

on December 31, 2011 10:14 pm

Wow! Had no idea you were so close. We would definely have driven over to introduce Asher to all the cousins. Hope you all had a fun time. Keep in touch. oxox

---
Leave Us Some Comment-Love