March 23, 2011
Several weeks ago I received an email inviting me to Palm Beach for 27 hours of sun, extraordinary cuisine, and to meet the new Nissan Murano CrossCabriolet.
The answer was "Heck, YES!"  So after patching together coverage for the adorables, I got myself on an airplane and flew straight south.
Let me tell you: she's a beaut, Clark!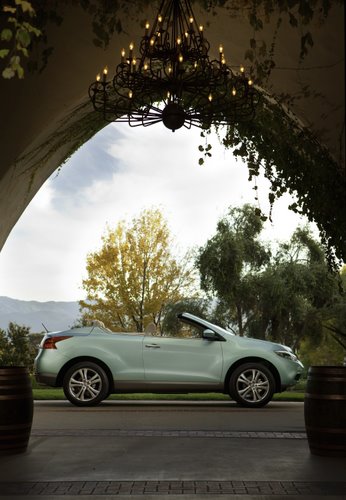 But besides this teeny intro, I'll talk more about that tomorrow…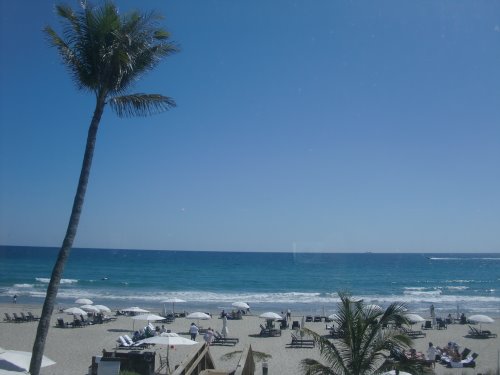 Upon arriving, we were whisked directly to the hotel, and I bolted upstairs and put my suit and cover-up on and sprinted out to this…
There may or may have not been a stop first in the hospitality suite for 2 cookies and a brownie and a Diet Coke.
In case you're wondering: all I require for supreme happiness is cookies, brownies and Diet Coke.
Oops, and the Running Man and my adorables too.  Of course.  Of course I should have mentioned them first.
Then after inhaling sunshine and ocean for 2 hours, I returned to my room to change for our cocktail party and dinner at the fabulous Michelle Bernstein restaurant at the hotel.
**If I were anything close to a good person, I would have taken photos of our cocktail party and the gorgeous dinner that ensued.  But I failed you big time here.  My apologies.**
At dinner, I may or may not have asked the server (who was the spitting image of Patrick Jane from The Mentalist) if he had any additional Mac-N-Cheese that needed a happy home.  And he may or may not have obliged me and brought it out.  Friends, I have no shame.
Then I excused myself and tucked myself into my luxurious bed and watched HGTV's House Hunters until the wee morning because I was in Palm Beach and had full control of the remote and I could.
The following morning after breakfast, we spent 15 minutes getting an overview of the innovative new Murano CrossCabriolet and then we were handed keys.
To this: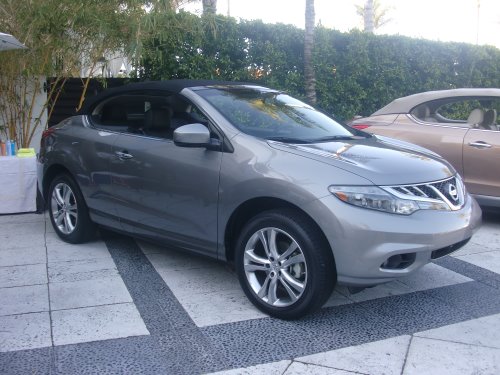 But I'm going to show you this tomorrow too, because it was FUN!
And when we returned wind-blown and tan, we were in for a major treat:
Top Chef judge Michelle Bernstein who beat Bobby Flay in Iron Chef – watch her! she's on Top Chef tonight – was there to prepare a 3-course lunch for us.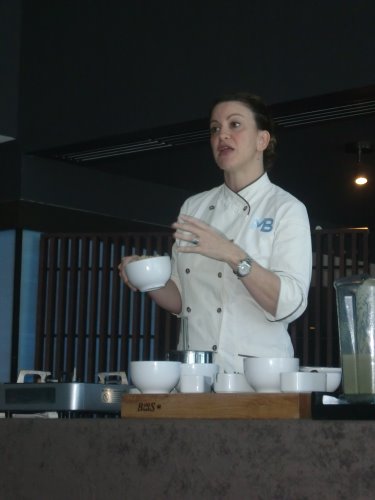 And I sat 10 feet from her.
And since I had failed you the previous night, I couldn't do it again.
Here are photos – albeit in the middle, when I finally remembered – of each course.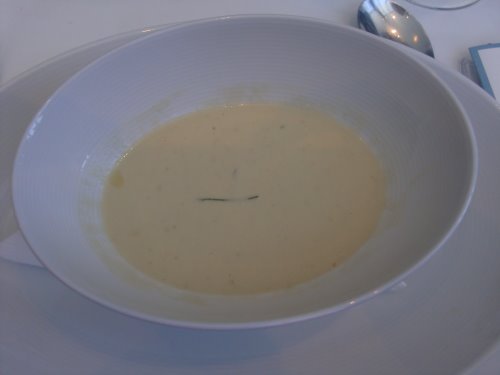 White Gazpacho.  Amazing.  It's made from almonds – you puree them and they create almond milk.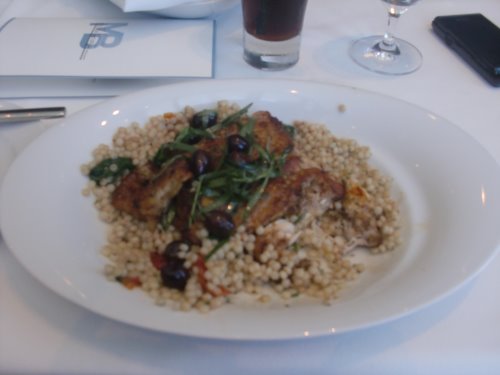 This fuzzy photo is of a half chicken (de-boned, thank you very much) over Israeli cous cous.  Amazing and so tender.
Please don't mind that teeny bit missing there…
And as much as I love you – and it's A LOT! – I would have forgotten you completely had not someone at my table told me to put my spoon down and take a photo of this for you…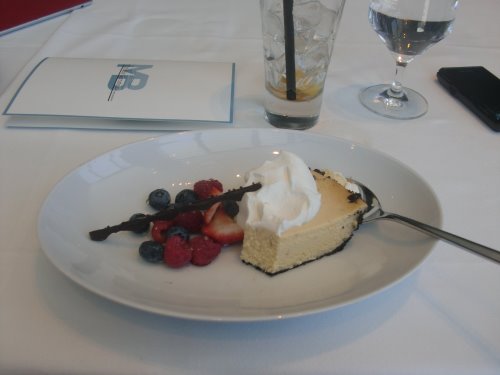 Meet my own version of heaven: Dark Chocolate Crusted Key Lime Pie.  With smooth as silk whipped cream.  And berries.  And a dark chocolate stick thing.  Minus 2 bites.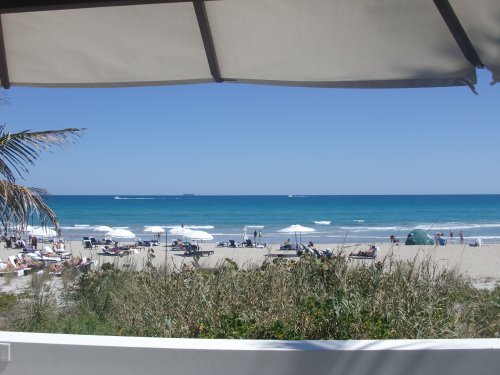 Then we spent one more delicious hour out here before returning to the airport.
And I couldn't have been more happy to see these darlings when I returned home: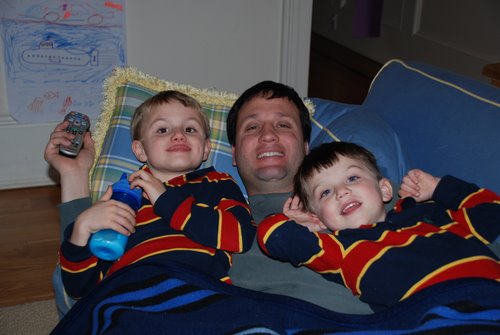 So tune in tomorrow for our drive in the new Murano CrossCabriolet, beaches, a couple homes, and news on the new Nissan Minivan too.

Share this post
You might like...
Category: Brilliant
Tags: Nissan, Nissan Murano CrossCabriolet, Palm Beach |
7 Comments »
on March 23, 2011 9:25 am

What a fun little adventure! And what an adorable little group to come home to!

---

Mama Nolte

on March 23, 2011 9:26 am

Every Mom needs a little pampering now and then! Beautiful beach! I've never been there but it looks like somewhere I would enjoy!

---

Erika

on March 23, 2011 4:16 pm

Love your narrative! So "Heidi" hehehe

---

joyce

on March 23, 2011 7:57 pm

Wow!! Great fun!!

---

on March 23, 2011 9:51 pm

Love it! Looks soooo nice!!

---

jeff

on March 24, 2011 9:58 am

Looks great, when will you be havng the drawing for the free Murano?

---

Heidi Farmer

on March 24, 2011 10:20 am

Now wouldn't that be something!

---
Leave Us Some Comment-Love