September 2, 2011
Happy Home Tour Friday!
Today is a collection of 3 of my favorite rooms.  When I find them – after my squeals of delight – I save them in a folder, and these are 3 of my very favorites.  Put them together in one home, and you have a fantasticly overwhelmed Heidi!
This first home, I must admit, is not real.
It's the movie set of Bette Midler's home in Stepford Wives.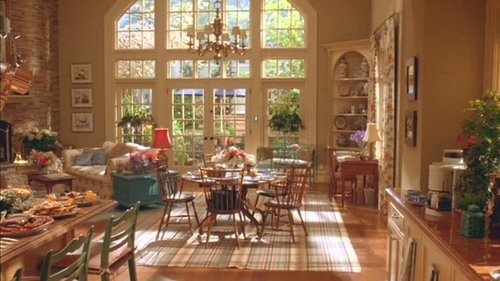 This room has it all: gorgeous window, exposed brick fireplace, my favorite creamy white cabinetry and moldings, comfortable and homey furnishings.  I don't think you'd need any other room in the house.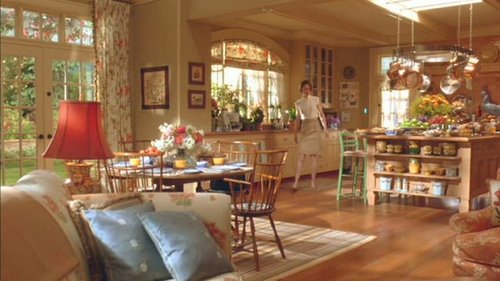 In case you didn't believe me about this being a movie set, there's Nicole Kidman right there!  Certainly, certainly love this room.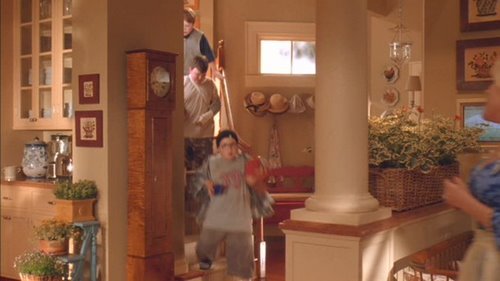 One more photo of the back staircase and cabinet/molding work.  Love this room!
I borrowed these photos from on of my favorite websites, Hooked on Houses.net!  You'll spend hours there, promise.  But come back here after!
This next room some of you may remember:
My favorite laundry room/mudroom EVER.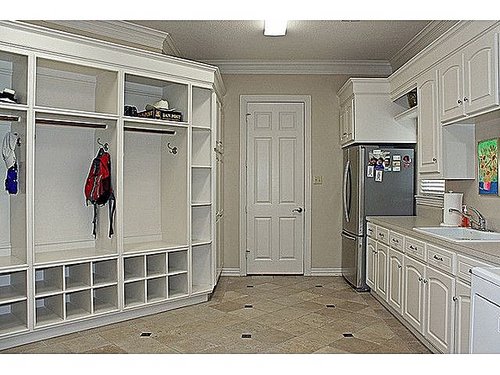 Found this in a big ole' Texas home (this was the best part!).  Can't tell you how much I envy the extra fridge, storage, cubbies, locker, sink (!), etc.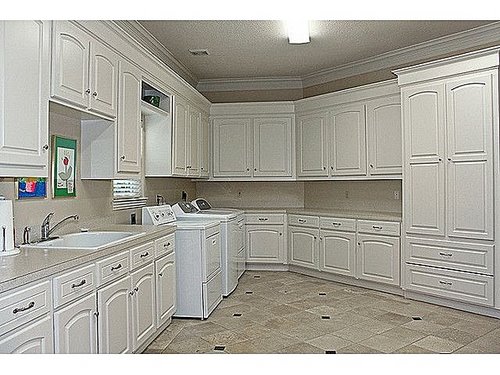 If it were mine, I might put an island work area in here and make it a craft/project room too.
I am WOWed.  Someone is super-lucky!
This next home features a similar gallery-style living/great room that we saw last week in Montreal (no crepes though, sorry folks):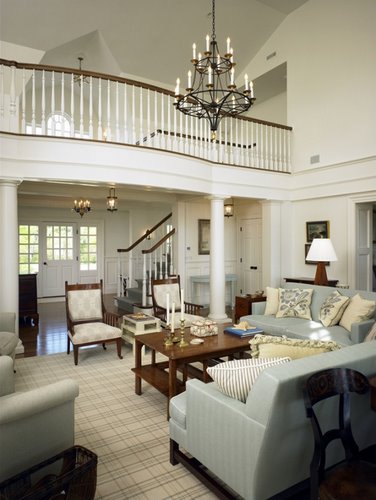 Located on Martha's Vineyard, this room emulates the easy, relaxed, yet completely elegant lifestyle of the island.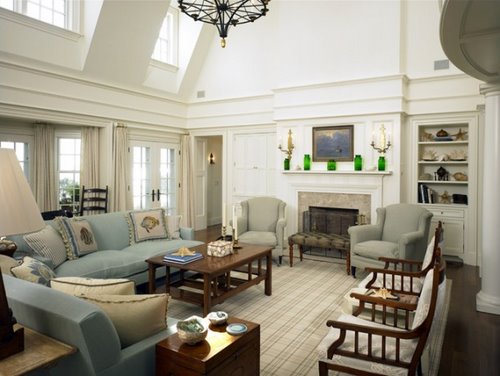 Love it all!
And I had to show you the kitchen. You made the trip out here after all…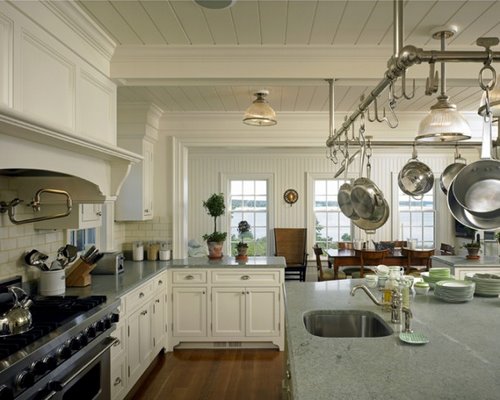 You can see more stunning photos at ARDEN Interior Architecture and Design.
Which room is your favorite?  What is your style?
We're off to Maine for the long weekend.  I can already taste the lobstah.
Have a fabulous weekend!

Share this post
You might like...
Category: Home Tours
2 Comments »
Ing

on September 2, 2011 9:31 am

Umm….wow.

---

Mama Nolte

on September 2, 2011 11:51 am

I love all of those, Heidi! So beautiful that I can not imagine living in them
Everyone should have a laundry/craft/prep room like that, too.
Thanks for sharing your favorites.

---
Leave Us Some Comment-Love