March 28, 2011
Happy, happy Giveaway Monday to you!
I hope you had a wonderful weekend.  Lots of sports around our house the past 2 days: hockey and soccer outside as well as NCAA basketball and hockey on television.  Every single team I picked for my basketball bracket has lost – am I the only one???  Hockey bracket still has a hope and a prayer.
Anyhoo, I've been so excited about today's giveaway…
Have you heard of Picaboo?  They make gorgeous photo books, cards, calendars and prints.
Last week, they released new 8 X 8 and 12 X 12 Square books into their lineup of book options.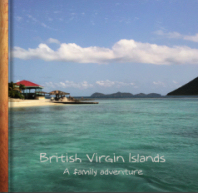 Wouldn't this be gorgeous on your coffee table?
Many of you are planning spring break travels, (and there may be a few of you who, like me, still haven't done anything with my photos from 2010!), so I thought tons of you would just love this giveaway.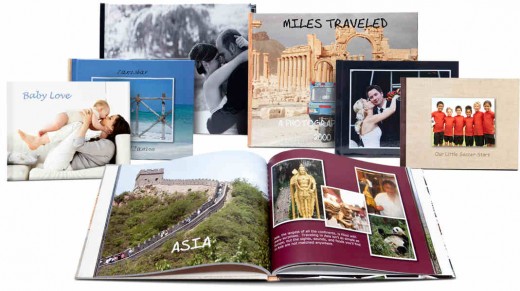 My problem is consolidating more than 600 photos from 2010 – I'm terrible at editing smiling adorables.  I want them all!
But once I have that under control, Picaboo's software (a free download!) makes it super easy to create your book.  You can choose how many photos you'd like on a page, the backgrounds which lie behind your photos, different book sizes, etc.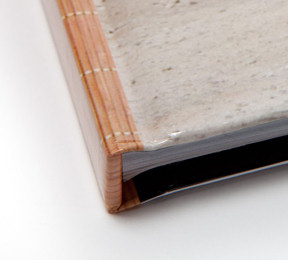 Picaboo's quality is also unsurpassed.  Reinforced bindings, 100 lb. premium glossy paper.  This book is for the ages, friends!
Giveaway
One lucky, lucky winner can win a Square 12 X 12 Picaboo photo book simply by leaving a comment by Friday, April 1st. I'll choose the winner using Random.org and announce it on Saturday.
Because I just LOVE comments, here's how to gain extra entries (please leave them as separate entries):
1. Do you subscribe by email or RSS to The Good Stuff Guide? I love my subscribers, so you get an extra entry. Wahoo!
2. Email 5 of your friends about The Good Stuff Guide and tell them what a rockin' website this is. We'd love to have them join us!
3. "Like" The Good Stuff Guide on Facebook and receive the latest news and your chance at additional giveaways. (I LIKE you too!)
*New*
4. "Share" any recent post from The Good Stuff Guide on your Facebook wall by clicking 'Share' under our Facebook posts with links to The Good Stuff Guide site.  This makes a visit to our site just a click away for all your Facebook friends – the more the merrier…
Good luck!
And many thanks to Picaboo for this wonderful giveaway!

Share this post
You might like...
Category: Brilliant, Mission Control
Tags: 12 X 12 photo books, Picaboo, square photo books |
71 Comments »
Julie R.

on March 29, 2011 7:05 am

email subscriber (LOVE to get your posts in my inbox =)

---

Sue

on March 29, 2011 9:11 am

email subscriber I love these photo books.

---

on March 29, 2011 10:34 am

I've never managed to organize my photos yet! :>?
jan

---

on March 29, 2011 10:36 am

I subscribe to the RSS Good Stuff Guide!
jan

---

on March 29, 2011 10:56 am

I've never tried this, but looks awesome!

---

gillette

on March 29, 2011 5:15 pm

looks like a great way to remember a special time or celebration

---

gillette

on March 29, 2011 5:15 pm

I am a subscriber and I have always wanted to try one of these

---

Julie G.

on March 29, 2011 7:12 pm

email subscriber
 

---

Julie G.

on March 29, 2011 7:13 pm

Never made a photo book before, would love to try!

---

Jenny Hout

on March 29, 2011 8:41 pm

cute idea for a mother's day or father's day gift coming up!

---

Mimi

on March 29, 2011 11:03 pm

A wonderful way to save pictures of the family.

---

Mimi

on March 29, 2011 11:05 pm

Could always find a spot for the "adorables".

---

Mimi

on March 29, 2011 11:06 pm

What a wonderful way to save special family pictures.

---

Mimi

on March 29, 2011 11:07 pm

The best way to keep photos of your adorables' and their activities.

---

Jan Schaub

on March 30, 2011 7:06 pm

I like you on Facebook.

---

Jan Schaub

on March 30, 2011 7:07 pm

I will email 5 friends

---

Andrew Crump

on March 30, 2011 7:08 pm

I like you on facebook.

---

Jessica Crump

on March 30, 2011 7:08 pm

I like you on facebook.

---

Jessica Crump

on March 30, 2011 7:08 pm

I will email 5 friends about the good stuff guide.

---

Jessica Crump

on March 30, 2011 7:09 pm

I subscribe via email and would love one of these books.

---

Jessica Crump

on March 30, 2011 7:09 pm

I also shared the site and the facebook giveaway just now.

---
Leave Us Some Comment-Love