April 4, 2012
Written by Contributing Writer,  Sarah Farthing.
For over a year we have loved, loved, loved this book by Katie Van Camp, Harry and Horsie, and the illustrations by Lincoln Agnew are far and away our favorite part: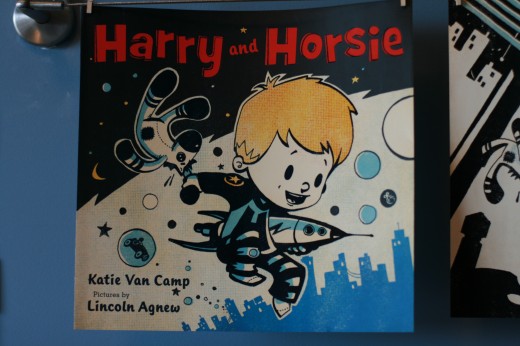 I shared with you recently the Route 66 Room Makeover we did in my son Ian's room.  At the time we were struggling with a good theme for Henry's room.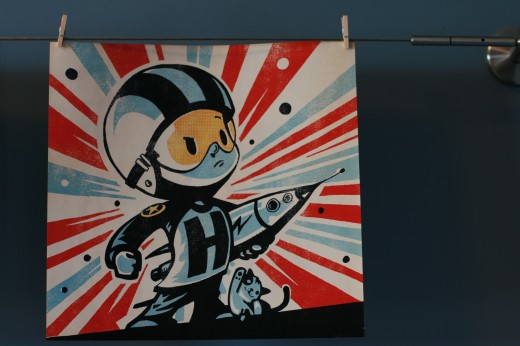 We would read this book day after day and talk about how perfect it was for Henry because of the big 'H' (Harry/Henry, it works for us!) and all the rockets and robots and space scenes…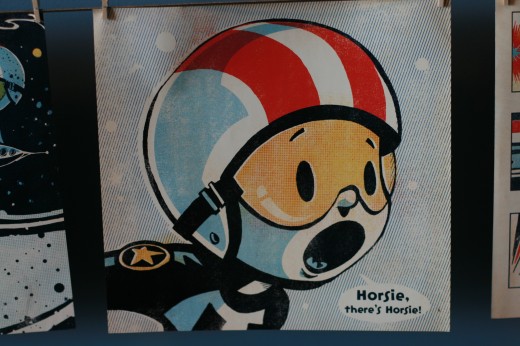 …plus the fantastically retro comic feel with all the reds and blues in the illustrations…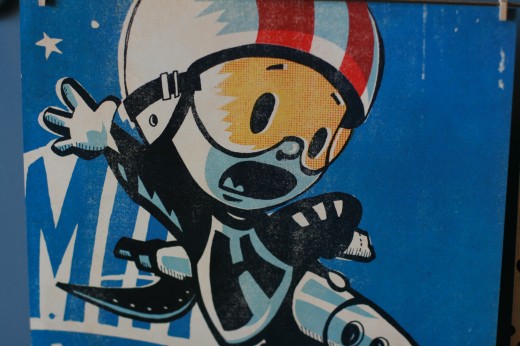 Then it hit me! Put the book on the wall!
Why did it take me so long to think of that?! We bought another copy so we still had one to read plus we didn't want to take apart the treasured first copy our friends gave us with a special message they signed to us inside the front cover.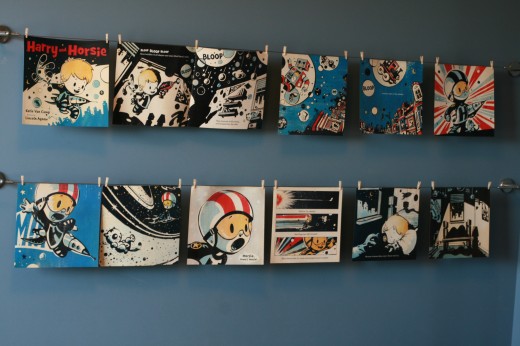 This clothesline type display is from IKEA.  My mom got it for Henry and originally we displayed all of his fantastic artwork on it.  I might frame these pages so we have room for his art again but once we had the idea, we had to get them up on the wall!!
Share this post
You might like...
Category: Kid Bedrooms
2 Comments »
on April 4, 2012 7:56 am

I love this idea! Very creative!

---

Heidi Farmer

on April 4, 2012 8:58 am

This looks amazing. And I love that, in the future, should he ever tire of Harry, you can easily change it out for under $20.

---
Leave Us Some Comment-Love