January 27, 2010
Grab your adorables!
Break out your dancing shoes and beat those mid-winter blues with a dance party.
Right in your own living room.
Are you ready?
Here's the music to get you stompin':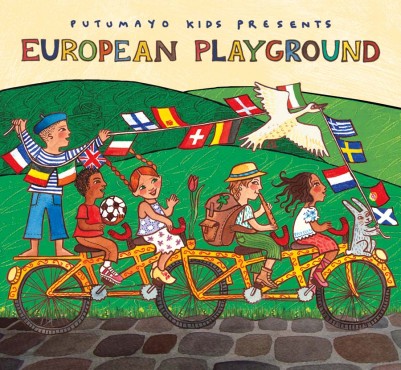 Putumayo Kids' European Playground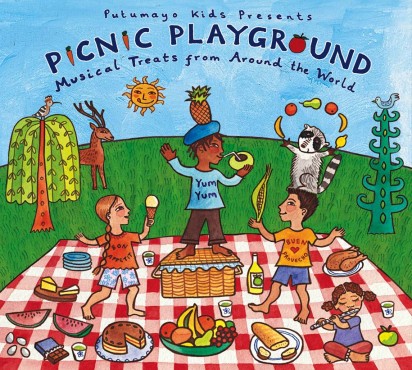 Putumayo Kids' Picnic Playground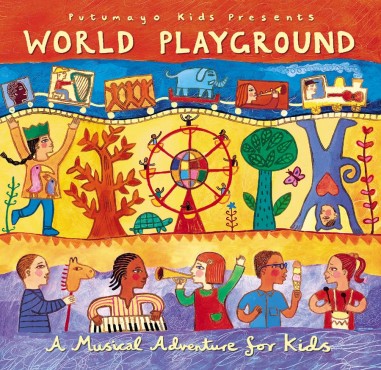 Putumayo Kids' World Playground
And you can win them!
Giveaway
You can win all 3 just by leaving a comment by Friday, January 29th and I'll choose a winner using Random.org on Saturday the 30th.  You can garner an extra entry by emailing five of your friends about The Good Stuff Guide, or sharing your love of The Good Stuff Guide on either Facebook or Twitter.  It's on the honor system – I trust ya.  Good luck!
You can find these titles and more at Unity Fair Trade Marketplace, your online source for Fair Trade Gifts & Products from around the world.
Share this post
You might like...
Category: Activities
Tags: Putumayo Kids |
13 Comments »
Emily

on January 27, 2010 6:15 am

Our household loves to dance. We're in for the giveaway.

---

Julie

on January 27, 2010 8:56 am

I'm interested in the giveaway. Thanks!

---

gillette

on January 27, 2010 9:58 am

my granddaughter loves to dance- I'll cross my fingers!

---

on January 27, 2010 10:34 am

These are the best! I know my lil guy would love them. And I love Unity Fair Trade Marketplace – they have such great things!

---

on January 27, 2010 3:41 pm

I love these cd's. The New Orleans one is my favorite so far.

---

susie

on January 27, 2010 4:02 pm

i love these cd's!! i hope i win : )

---

on January 27, 2010 9:34 pm

Thanks for offering these toe tappin' feet tingling CD's to charm my 4 kids. We love to sing and dance and we always share with the elementary school & library!

---

Judy Riley

on January 28, 2010 7:15 am

These look great and although some of my grandchildren may be too old, the one who is already babysitting could certainly use them….and they would also make great gifts for our friends who have younger children and grandchildren.

Many of our friends are now taking care of their grandchildren for portions of the day when the parents are working…..and we appreciate your ideas for these times.

---

Laura

on January 28, 2010 10:12 am

We need some new music! I really want to win this one:)

---

on January 28, 2010 3:42 pm

I love a good dance party! Even though our Lil Man is 5 months old, it's NEVER too early to learn how to break it down:)

---

Laurie B.

on January 28, 2010 9:12 pm

One of my favorite things is how little ones are just drawn to music and have no qualms about dancing in front of strangers or anyplace they hear a beat! These look awesome.

---

Kowanda

on January 28, 2010 10:52 pm

I've looked at these at the library. Never checked them out. I guess I should!

---

on January 29, 2010 2:24 pm

We're always in the need for a new dance mix around here.

---
Leave Us Some Comment-Love