June 5, 2013
I've been spending time in my garden getting my tomato plants in the ground.
Do you plant vegetables?
I've had a file going where I've collected photos of dream vegetable gardens.  I started this love after visiting Williamsburg, VA and spotting the classic colonial Four Square Raised Bed Gardens of yore.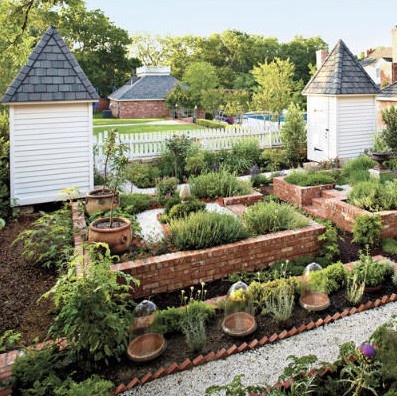 Source: A Well Traveled Woman.com
I love the tidiness of this kitchen garden; the neat rows and corners that define the space.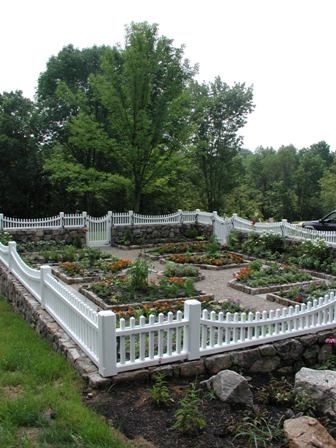 Source: Back to Nature.net
Then there's this, which frankly, requires more acreage (and work!) than I'm willing to offer, but must be appreciated for its infinite beauty and yield.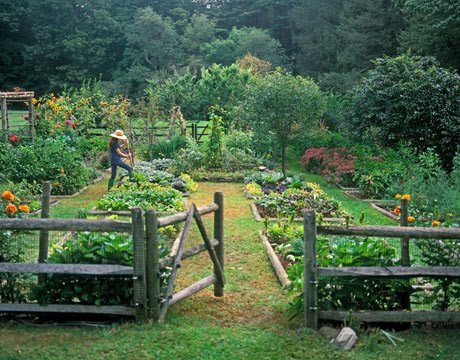 Source: Homestead Revival
With a more natural look with the hand-hewn fence, equally magnificent.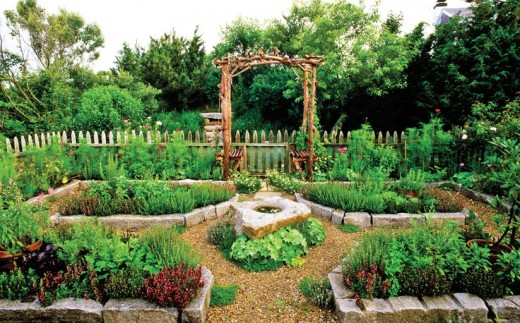 Source: grit.com
Another take on the four square concept, with a central fountain focus.  Love the natural arch!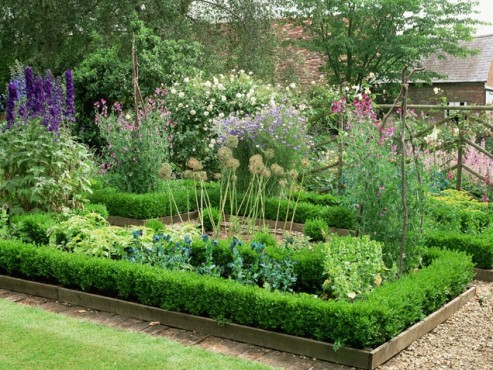 Souce: ivilage.com
I love the miniature boxwoods forming a border to keep everything contained (and neat!).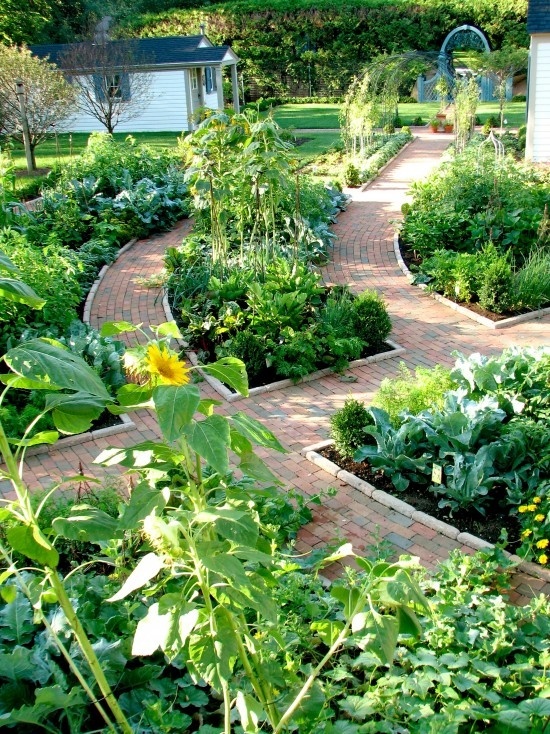 Source: cinecrib.com
Again, I can't afford the acreage here, but love this curved concept!  Combine this with the boxwood borders above and that's it!
What are you doing in your garden right now?

Share this post
You might like...
Category: Garden
1 Comment »
Maryland

on June 5, 2013 8:30 pm

Love the white fence kitchen garden. Love that term too – kitchen garden. And cutting gardens. Anything garden sounds lovely. Ours is planted but need a fence to keep the bunnies out. Fun to see what grows!

---
Leave Us Some Comment-Love