February 20, 2010
Here's our week in photos: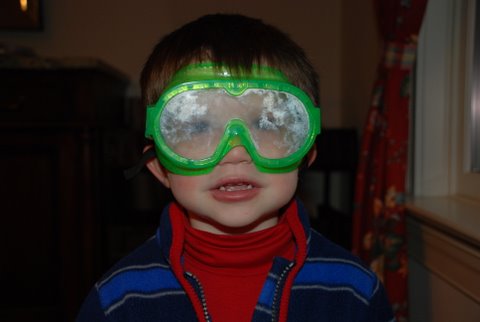 Younger adorable has been spending large parts of his day adorning these little babe-magnets.  Foggy and all.   They leave a red imprint the rest of the day which leads me to believe they are not comfy, but aren't we all a slave to fashion?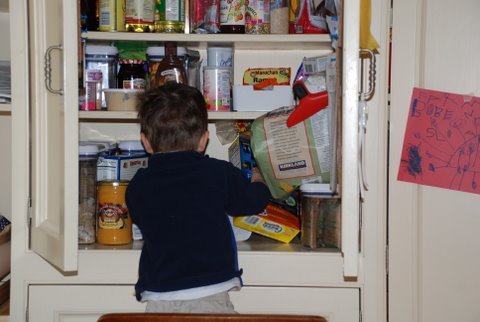 Younger adorable also spends large amounts of time here in the pantry.  "All by myself."  Doesn't that huge jar of queso make you hungry?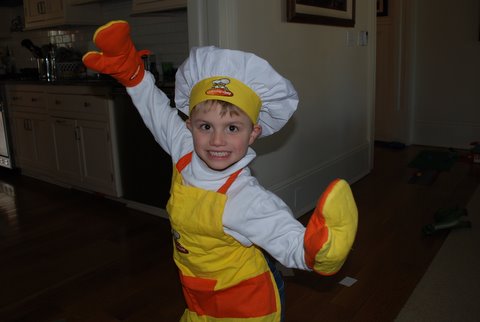 Cooking time with the elder adorable.  We've been on a baking frenzy to make it through all of these snow days.  Oh the waist expansion!  But yum.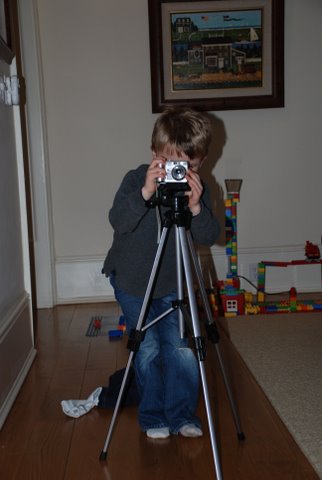 Battle of the cameras with my little budding photographer.  He's all about the tripod lately.  Kinda wish I could have it back though…
And with that, I wish you a happy weekend.

Share this post
You might like...
Category: Random and Fun
Tags: uso |
1 Comment »
on February 20, 2010 5:12 pm

Love it!!

---
Leave Us Some Comment-Love