August 23, 2011
Written by Contributing Writer, Sarah Farthing
When I think of the good stuff in life, books make the short list without question.  I especially love the fun of picture books for children and I just can't help but share when I discover a fun author that is new to me!
These books by Susan Middleton Elya are fantastic:
Oh No, Gotta Go!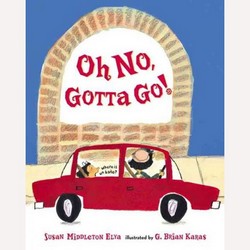 The text mixes English and Spanish (handy definitions and pronunciation guides are included at the beginning) for delightful stories that make learning Spanish easy and fun. Amazingly, she is able to rhyme in a way that makes sense in both languages.
Oh No, Gotta Go #2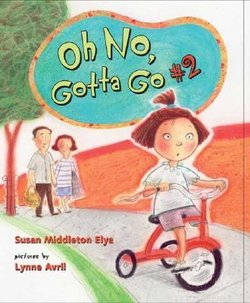 The stories are not compromised in the least by this effort; they are simple, memorable and entertaining.
No More, Por Favor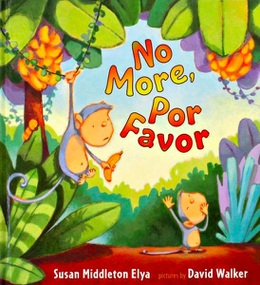 You and your kids (or students!) will laugh while you learn with these books.  They are a great introduction for little ones to the concept of other languages.  The stories are not to be missed even if you already know Spanish!

Share this post
You might like...
Category: Books, Picture Books
2 Comments »
Mama Nolte

on August 23, 2011 10:25 am

Every elementary classroom needs a set of these books. The choice of illustration/color is perfect for the stories.

---

on September 27, 2011 4:14 pm

This are great books. But sometimes children need more than just fun books to read. Especially if they are faced with hardship, such as, losing a pet to some disease or death. When that happens, children experience grief, which can be hard on the parents — even harder on the child. Sometimes parent's aren't quiet equipped to break the subject of grief with their children and need help. We wrote a children's book that does just that though a magical dragonfly named Mystie.

Toys are great. But sometime children need comfort, and out book helps. I encourage you to visit our blog to see for yourself. http://barbaraannsimone.posterous.com

---
Leave Us Some Comment-Love