November 18, 2010
There are 2 new additions to the Schleich Elvish Bayala series: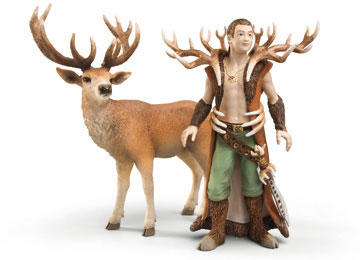 And meet Schleich Gregis
: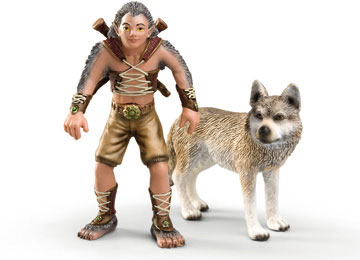 These 2 half-animal/half-men creatures are sure to enhance your adorable's creative playtime.  As is always the case with Schleich, these creatures are gorgeously-detailed.
They are also amazingly durable and will be among the few toys I pack up someday to save for my adorables' adorables (seriously, I can't even imagine this right now!).  I'm not sure I can give a higher accolade than that.
And you can win them!
Giveaway
You can win both the Schleich Gregis and Apricum simply by leaving a comment by Tuesday, November 23rd.  I'll choose the winner using Random.org on Wednesday.
Because I just LOVE comments, here's how to gain extra entries (please leave them as separate entries):
Do you subscribe by email or RSS to The Good Stuff Guide? I love my subscribers, so you get an extra entry. Wahoo!
Email 5 of your friends about The Good Stuff Guide and tell them what a rockin' website this is.  We'd love to have them join us!
"Like" The Good Stuff Guide on Facebook and receive the latest news and your chance at additional giveaways. (I LIKE you too!)
Good luck!
You can find Schleich Gregis
and Schleich Apricum
on Amazon!

Share this post
You might like...
Category: Toys and Gift Ideas
Tags: Schleich Apricum, Schleich Elves, Schleich Gregis |
11 Comments »
on November 18, 2010 11:32 am

These are awesome! Love them!

---

Marci

on November 18, 2010 12:26 pm

COOL! My daughters would love them.

---

on November 18, 2010 3:12 pm

Very nice. Would be a great addition to our playtime!!

---

Rebecca S

on November 18, 2010 5:18 pm

Thanks for the contest… these are cool.

---

Rebecca S

on November 18, 2010 5:18 pm

I like the GSG on Facebook (that's where I saw the contest).

---

Rose in Ohio

on November 19, 2010 12:44 am

They look so sturdy—like they can stand up to anything little grandtot can dish out!

rosemills (at) bex (dot) net

---

Rose in Ohio

on November 19, 2010 12:45 am

I'm a GSG email subscriber…..

rosemills (at) bex (dot) net

---

Mimi

on November 19, 2010 7:59 am

Very interesting and creative; haven't seen them before !

---

Mimi

on November 19, 2010 8:04 am

Always glad to know of new creations for youngsters.

---

nan

on November 19, 2010 10:50 pm

one of my nephews just started liking fantasy items, i think he'd love these
nannypanpan at sbcglobal.net

---

nan

on November 19, 2010 10:50 pm

e-mail subscriber

---
Leave Us Some Comment-Love