April 10, 2010
This is the easiest way I've found to start seeds inside.  This is the second year my adorable has helped and it is a favorite 15- minute activity.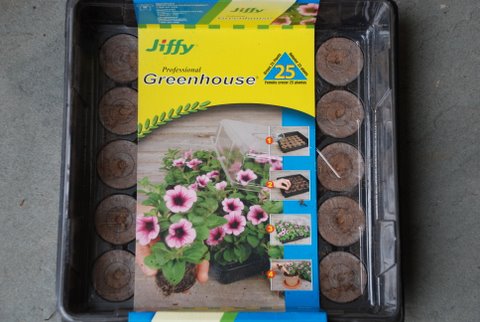 At your local garden center, buy this tray with these Peat Pellets included ($4.99 at my local Home Depot).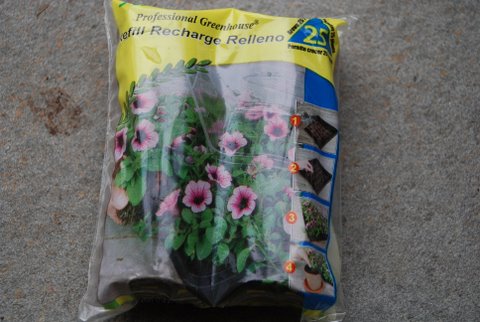 If you have a decent relationship with your local deli owner, you can also ask him for his clear plastic sandwich clamshells and buy just the Peat Pellets for $1.99.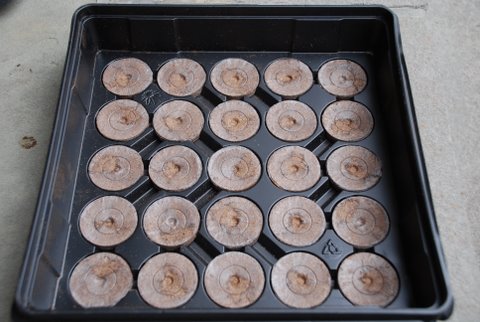 Here's what they look like when you start.
Now here's the part that my elder adorable describes as "a blast":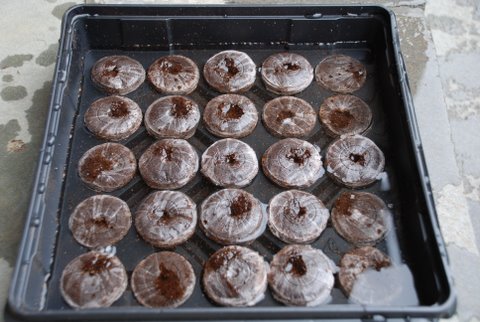 You dump water directly on them and watch them g-r-O-W.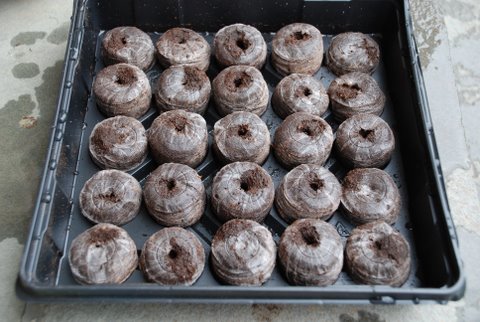 The directions say to "gradually add" water to the pellets, but my 4-year-old adorable just dumped the whole thing on at once.
And of course it worked.
Directions are for the birds.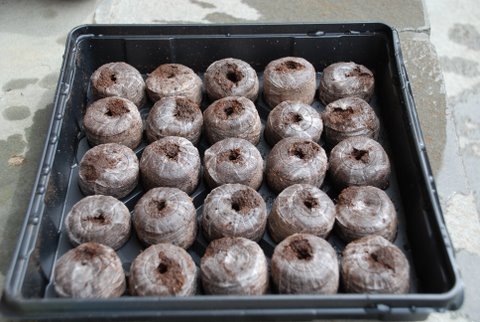 So in about 45 seconds, they went from completely flat and dry to fully expanded.  It's fun to watch the water get sucked into them.
The tray was about 1 and 1/4 inch full of water and not a drop came out when I tried to remove the excess.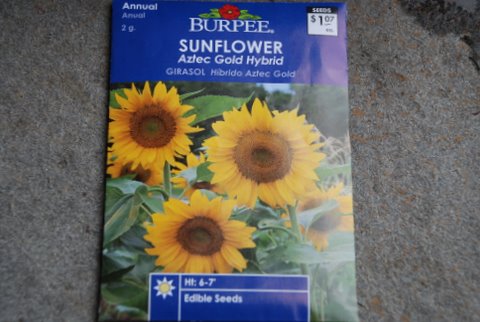 Elder adorable decided on sunflowers to plant.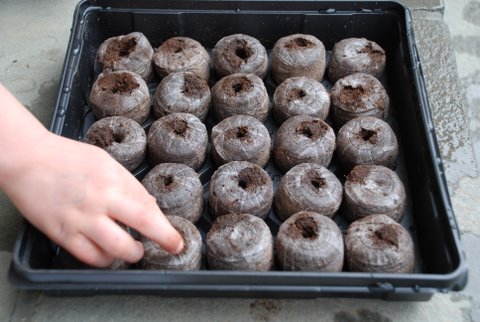 So you just push the seeds down into the little openings.
I'll never get tired of that chubby little hand.
Then you snap on the clear cover (wholly humidity already!) and place away from sunlight somewhere where it can't be thrown to the floor by little hands.
I'm sure we'll have this in no time!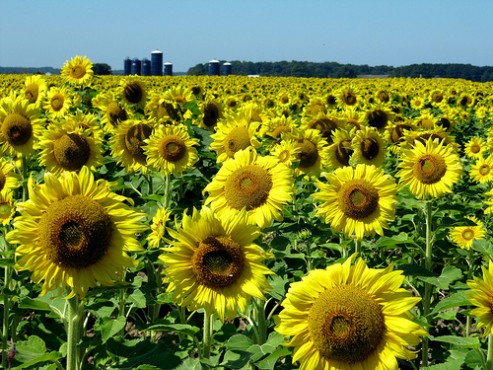 Photo by RKramer62, taken in Whitehall, Michigan.
Well a girl can dream…
While this is so fun for the adorables to watch the seeds transform into little plants right in the comfort of their own home, I've actually had better luck pushing the seeds directly into the ground with my index finger.
But perhaps that's just me….
What are you planting this year?  What seeds do you have the best luck with?

Share this post
You might like...
Category: Activities, Garden
Tags: starting seeds |
7 Comments »
on April 10, 2010 9:44 am

That is so fun! I love how the puffed right up. I just planted chives and am getting ready to add cilantro and sage. Then, I'm getting ready to add a million other things. Can't wait!

---

on April 10, 2010 9:44 am

That is such a great activity to share with your adorables!

---

on April 10, 2010 9:58 am

a great teaching aid for seeding the young'ens minds!

---

on April 11, 2010 11:48 am

Thanks so much – we're inspired !!

---

Melissa

on April 12, 2010 9:21 pm

How fun!! Well I am not sure if we will do earth boxes again, depends- however last year I had wonderful herbs, and a ton too. I love tending to my lavender garden, I think I am going to try to fit more plants in this by extending the line out?!
Just have to love gardening, it is the best!

---

Christine Wilton

on April 13, 2010 10:17 pm

We are trying blueberries (fingers crossed) and the normal stuff like cabbage and lettuce and beets. We are also trying the rainbow peppers and the yellow tomatoes , they were great last yr. Oh and the zucchine you can actually shred them and put them in choclate chip cookies:) They are great!

---

on March 27, 2013 10:39 am

I must say I love the picture of the Sunflower field. My kids love planting seeds and growing anything. We can only container garden right now and they have a blast.

---
Leave Us Some Comment-Love