February 14, 2011
Happy Valentine's Day everyone!  I hope you have a great day with all the loves in your life.
Today, meet these super-cute Wall Decals from Shutterfly: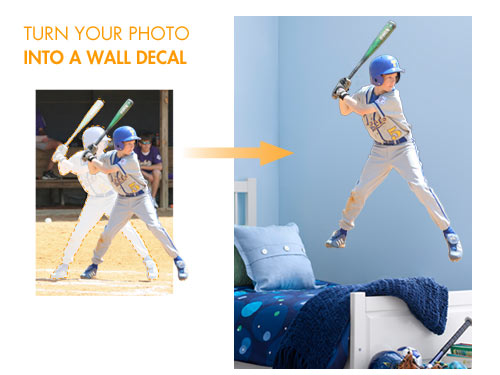 You simply upload a photo of your adorable in action and voila – a great enlarged cutout photo arrives which adheres to their bedroom or playroom's wall.
Heck, you can even put it up in the living room.
Your choice.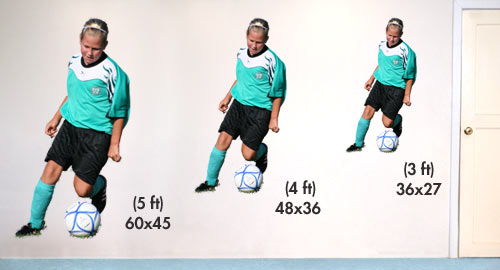 Available in 3 sizes to best suit your room's needs.
And you can win one!
Giveaway
One lucky, lucky winner can win a Shutterfly Wall Decal ($59.95 and up) simply by leaving a comment by Friday, February 18th. I'll choose the winner using Random.org and announce it on Saturday.
Because I just LOVE comments, here's how to gain extra entries (please leave them as separate entries):
1. Do you subscribe by email or RSS to The Good Stuff Guide? I love my subscribers, so you get an extra entry. Wahoo!
2. Email 5 of your friends about The Good Stuff Guide and tell them what a rockin' website this is. We'd love to have them join us!
3. "Like" The Good Stuff Guide on Facebook and receive the latest news and your chance at additional giveaways. (I LIKE you too!)
Good luck!

Share this post
You might like...
Category: For Kids, Playrooms
Tags: Monday giveaway, Shutterfly Wall Decal |
40 Comments »
christine t

on February 14, 2011 9:12 am

try, try again

---

on February 14, 2011 10:15 am

Aaah so cool! I love these!!

---

Marci

on February 14, 2011 11:24 am

Wow those are really cool!

---

Marci

on February 14, 2011 11:24 am

Email Subscriber!

---

Marci

on February 14, 2011 11:25 am

FB Fan!

---

Jerry

on February 14, 2011 12:29 pm

Oh would love a blow up print of my little boy swimming.

---

monkygm

on February 14, 2011 8:25 pm

This would be sooooo much fun to win!

---

monkygm

on February 14, 2011 8:25 pm

Facebook fan !

---

monkygm

on February 14, 2011 8:25 pm

Email subscriber too!!!

---

on February 15, 2011 12:33 am

How fun! Would love to have one of my kiddos on their horses.

---

Ferdinand A.

on February 15, 2011 2:46 am

Never too late for Valentine's Day. Count me in

---

Kim Derrick

on February 15, 2011 5:42 am

a must have

---

Kim Derrick

on February 15, 2011 5:42 am

i get emails

---

Kim Derrick

on February 15, 2011 5:43 am

i am a fb friend

---

Jamie N

on February 15, 2011 6:52 am

Ooh these are cool

---

Jamie N

on February 15, 2011 6:52 am

I'm an email subscriber

---

Jamie N

on February 15, 2011 6:53 am

Facebook fan

---

Rebecca s

on February 15, 2011 7:25 am

These are cool.

---

Rebecca s

on February 15, 2011 7:25 am

I'm a facebook fan.

---

Rebecca s

on February 15, 2011 7:25 am

I subscribe via rss.

---

mimi

on February 15, 2011 7:31 am

Who wouldn't love a life-sized photo of their Adorables ?

---

mimi

on February 15, 2011 7:31 am

Looks pretty cute to me !

---

katie

on February 15, 2011 8:03 am

what a great idea!

---

Sue

on February 15, 2011 8:09 am

email subscriber. Very cool!

---

Jackie J.

on February 15, 2011 8:48 am

What a great idea for a playroom for the kids!

---

Jackie J.

on February 15, 2011 8:49 am

I subscribe via email.

---

Elisa Cornman

on February 15, 2011 9:20 am

What a cute idea!!!

---

Linda

on February 15, 2011 10:01 am

This would be a great addition to my son's sports room

---

Linda

on February 15, 2011 10:02 am

I'm an email subscriber

---

Linda

on February 15, 2011 10:03 am

I follow you on fb

---

nan

on February 15, 2011 1:32 pm

thanks for the chance
nannypanpan at sbcglobal.net

---

nan

on February 15, 2011 1:33 pm

e-mail subscriber
nannypanpan at sbcglobal.net

---

Laurie B

on February 15, 2011 1:40 pm

Lots of cool things you could do with this! Thanks.

---

Jessica Crump

on February 15, 2011 2:06 pm

I am a facebook fan.

---

Jessica Crump

on February 15, 2011 2:06 pm

I subscribe to your email.

---

Jessica Crump

on February 15, 2011 2:06 pm

I am going to email 5 friends about this wonderful giveaway!

---

Julie G.

on February 16, 2011 6:49 am

I subscribe to your email. Thanks.

---

Julie G.

on February 16, 2011 6:50 am

We just moved, this would be great in the boys room!

---

Virginia

on February 16, 2011 9:59 am

This would be really cool to get. I have heard of parents who have gotten something like this and then they have put hooks on the photo for hanging the kids actual gear – i.e. putting a hook so the bat hangs over the photo portion of the bat and a hook for hanging the shoes, etc.

---

Heidi Farmer

on February 18, 2011 9:52 am

Love this idea!

---
Leave Us Some Comment-Love