February 26, 2014
About a month ago, my elder son Sloan got to do something pretty killer – he and his team played a full hockey game at Madison Square Gardens in New York.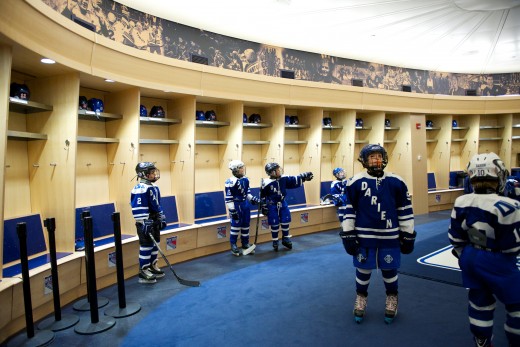 Dreaming of becoming a Ranger some day…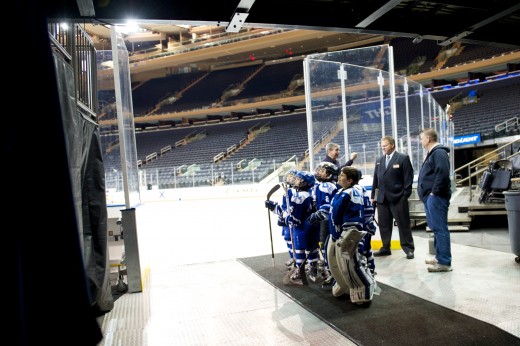 Sloan is #2 with the black helmet, waiting to take the ice.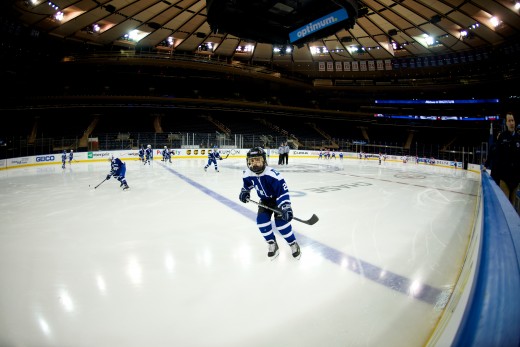 A birds-eye view of the stadium.
And now, GAME TIME!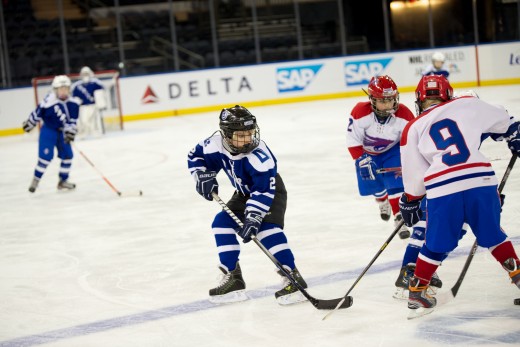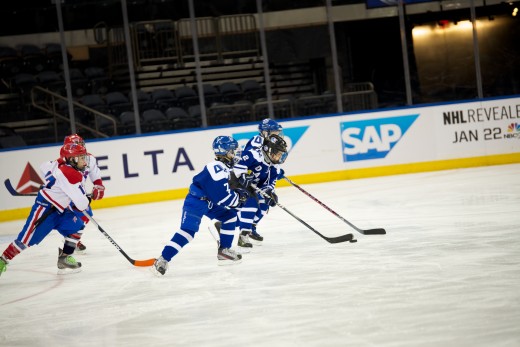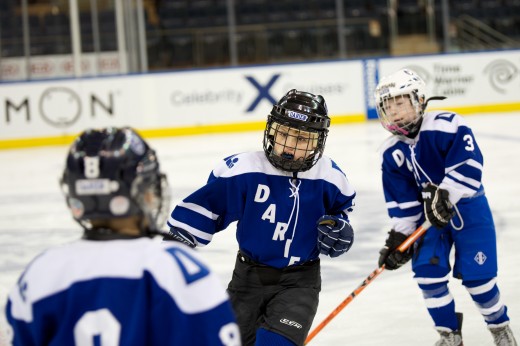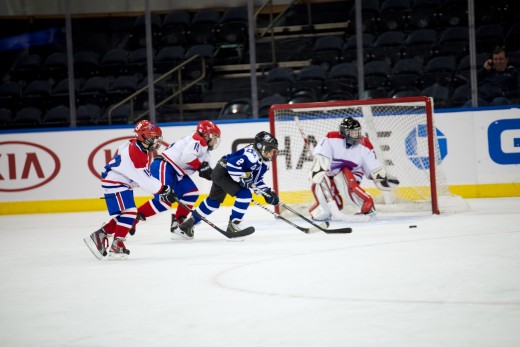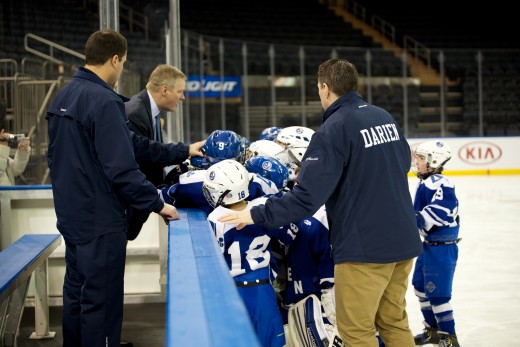 Coaches – that's the Running Man in the plain blue coat with his back turned.
Hooray for both teams!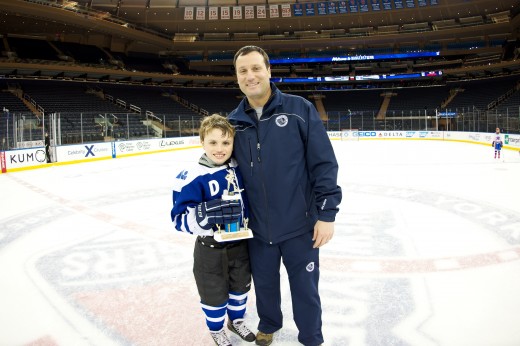 One happy daddy to be out on the ice with his son.
The poor kid has peaked at 8.  It's probably only down-hill from here.
But what a day!
Share this post
You might like...
Category: Activities
Tags: Madison Square Gardens, Mite hockey |
4 Comments »
Marla Felt

on February 26, 2014 7:43 pm

Now that's cool!

---

Marykate

on February 26, 2014 9:03 pm

Awesome!!! I still remember playing basketball as a kid at Philadelphias sports arena. When I take my kids to 76ers games it is … I remember when I was your age… I don't think they are impressed.

---

Lisa

on February 26, 2014 10:44 pm

So happy we were able to be there to cheer him (and a Hunter) on! Such a cool experience!

---

Erika

on February 28, 2014 1:09 am

Sloan has grown up so much since August!! What a thrill for him!!

---
Leave Us Some Comment-Love