March 14, 2014
Written by Marykate O'Malley, mother of three wonderful children, Gladwyne PA 
County Mayo, Ireland
With a name like Marykate O'Malley, well, me and St. Patrick's Day go hand in hand. I was always told I was named for Mary, as in Mary. And then a few months ago my mom tells me. "You know it was when I was watching the Quiet Man, and Maureen O'Hara appears on screen, John Wayne inquires about her, and the way he said, 'Mary Kate". I just thought – someday I will name my daughter that." Me – "but I thought it was for Mary"….  "Yes, yes, of course"…. and then – "it was the way he said Mary Kate"…. Still working this one out.
Anyway, back to St Patrick's Day. St Patrick's Day isn't all about green bagels, and ahem, beer. In Ireland, my mother reminds us, St Patrick's Day is a religious holiday, people go to mass, not pubs. Well some go to pubs I am sure, but we all understand her point. Many local communities have parades, with bagpipers and Irish dancers. When my children were younger, I would visit their classes with some of our favorite Irish tales (see below) and I would have a scavenger hunt with them in search of leprechaun's pots of gold. I would hide gold coins and a rhyming ditty would lead us to the "pot of gold".
I have been celebrating since I was a wee lass and my mom would take me, in my green handmade Irish dress with a cape with the map of Ireland  embroidered on the back to visit family and friends, and St. Margaret's rectory and convent to deliver my mom's most delicious Irish soda bread. And I would perform a few reels of the jig. These days, there is no jig performance but I do love to celebrate with my children, and here are some of our favorite ways. For your listening pleasure while you read, click here for Go Lassie Go, my oldest daughter's, and my favorite Irish folksong.

My Nana's town Ballina, County Mayo, Ireland
Books 
Ireland is the land of mystics,poets, and storytellers. As a child my grandfather, or Da, would tell us about the Little People (leprechauns) and fairies and fuel our imagination with all the folklore of Ireland. Today, some of our favorite St. Patrick's Day stories are:
St Patrick's Day in the Morning by Eve Bunting. I love this sweet and simple story about a child and the annual St Patty's Day parade.
That's What Leprechauns Do, also Eve Bunting. This is a fun and whimsical tales of leprechauns and their mischief.
Jamie O'Rourke and the Big Potato is another favorite by Tomie dePaola.
Patrick, Patron Saint of Ireland also by Tomie dePaola a beautiful story about the life of St Patrick.
Music
I love the Irish Tenors and have every CD. We have this playing throughout the year, not just at St. Patrick's Day. I have a playlist with Irish children's songs such as "Dance to your Daddy", "Mitty Matty Had a Hen" and "When I was Young" sung by the Clancy Children. Some of our other favorites are, "I'll Tell Me Ma", "Molly Malone", "The Spanish Lady", "You Raise Me Up", and of course, "Danny Boy", one of my grandmother's favorites. My most nostalgic song is "Irish Lullaby" or "Toora-Loora-Loorah" which I still sing to my children (you are never too old for lullabies). My mother sang this to us, and so life imitates art with this song.
Poetry 
Poetry is the breath of Ireland. I love reading The Lake of Innisfree with my children by William Butler Yeats, and have the first line so ingrained that some mornings I wake and the first thing that comes to mind is, "I will arise and go now, and go to Innisfree". It is strange how we can live and breathe poems, how lines will come to us on walks, and upon waking, dropped into our minds from some mysterious unknown. Ireland has given us poets and writers like CS Lewis who brought us Narnia, Jonathan Swift's Gulliver's Travels and Bram Stoker's Dracula which I am much too much of a scare-dy cat to ever read. I love Billy Collins, an Irish American poet's "Wolf" and love to read it with my children.
Movies
My children love Darby O'Gill and the Little People. The Secret of Kells is another fun St Patrick's Day movie for children. I loved A Shine of Rainbows although I saw it years ago without my children, and think I could watch it with them. Full disclosure: I did this with Rudy and had to fast forward quite a bit (forgot about the fight, and let's just say we learned a couple new words that night) as well as Field of Dreams (again fast forward moments). So you may want to QC and or watch sans your little people first. Millions is a fun movie for older children.
And finally…. Food! But you will have to wait until Monday when I will share my grandmother's Irish Soda Bread recipe that was passed down from her mother, and from her mother, and so on and so on. My mom's scone is truly one of the most delicious things I have ever tasted and she is famous for it. Like famous. It is divine.  She is going to be making it with her little people, her grandchildren, along with a traditional Irish meal for Monday night.
Stayed tuned! Until Monday, I leave you with some of my favorite Irish blessings…
An Old Irish Blessing
May the road rise up to meet you.
May the wind always be at your back.
May the sun shine warm upon your face,
and rains fall soft upon your fields.
And until we meet again,
May God hold you in the palm of His hand.
An Irish Prayer
May God give you…
For every storm, a rainbow,
For every tear, a smile,
For every care, a promise,
And a blessing in each trial.
For every problem life sends,
A faithful friend to share,
For every sigh, a sweet song,
And an answer for each prayer.
An Old Irish Blessing
May love and laughter light your days,
and warm your heart and home.
May good and faithful friends be yours,
wherever you may roam.
May peace and plenty bless your world
with joy that long endures.
May all life's passing seasons
bring the best to you and yours!
May there always be work for your hands to do.
May your purse always hold a coin or two.
May the sun always shine on your windowpane.
May a rainbow be certain to follow each rain.
May the hand of a friend always be near you.
May God fill your heart with gladness to cheer you.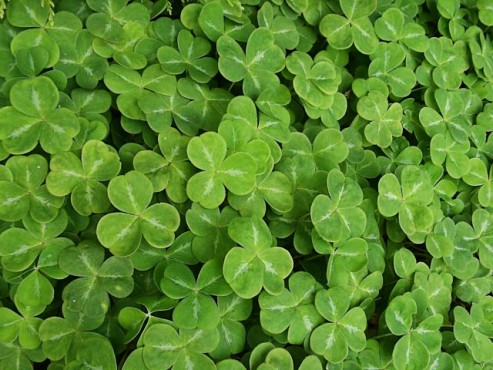 Slainte!
Share this post
You might like...
Category: Activities, Art, Board Books, Books, Brilliant, Brilliant Authors, Cookin', For Kids, For Moms, Holidays, Nonfiction, Picture Books, Random and Fun, Travel
3 Comments »
Joanne

on March 15, 2014 8:31 am

Wow! You are a font of wonderful information!! Thanks for sharing!

---

Anne Schenendorf

on March 16, 2014 8:17 pm

MaryKate, this warmed my heart and yes, as with your writing made me so mushy. I love all the Irish blessings(these are things I have memorized) and I love the great kiddie movies!!!! I am soooo proud of your legacy and your reminder of our history. Nana is above smiling down. You are a gift. There is a reason God made you the eldest of our sisters and I live and breathe gratitude for you every day. You are the sunshine after a rain. Love you sooooo much!!!!!!!

---

Michelle Mancini

on March 21, 2014 8:30 pm

Every word bright a smile to my heart! And no one is EVER too old for an "Irish Lullaby!!!!"

---
Leave Us Some Comment-Love