February 16, 2011
Written by Sarah Farthing, Contributing Writer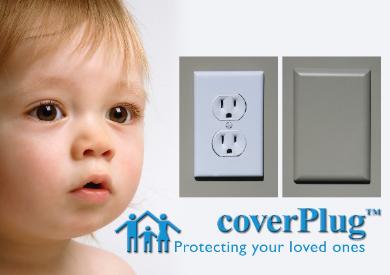 Oh how I wish I had known about this product before I purchased all those individual outlet covers that I break my nails trying to remove every time I vacuum! This is a tremendously useful invention; one that will make you question why you didn't think of that.
The product website describes the coverPlug as "…a molded, paintable panel that 'plugs' into an electrical outlet. It is held securely in place by posts on the back that align with the ground openings."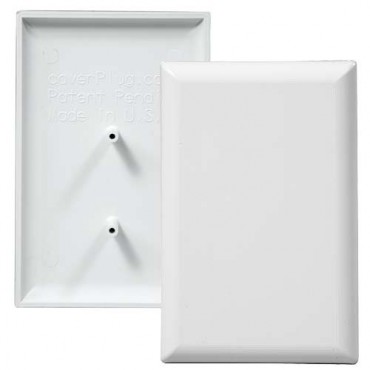 The coverPlug can be painted or wallpapered to seamlessly blend in with your walls! It's easy, quick and covers the entire outlet. Aside from child-proofing your home, these would be great for camoflauging unused outlets.
Amazon stocks two-packs of coverPlugs
for $7.49. Sometimes I give a basket of infant essentials for a baby shower gift. I'm going to start including coverPlugs!
Citation: Baby Safety. Web. 02 Feb. 2011. .
This post contains affiliate links – many thanks for supporting The Good Stuff Guide! When you make a purchase via many (not all) of these links, a teeny-weeny bit gets routed back here to help pay for hosting and postage. And that's a HUGE help! And the best part – it costs you nothing to do so!

Share this post
You might like...
Category: Gear
Tags: coverPlugs, outlet covers |
4 Comments »
Yaya Kelley

on February 16, 2011 8:37 am

Great idea! Fun gift for first time Grandparents too – a gift basket with a small package of diapers, wipes, infant medicines, a picture frame and enough covers to do a room. An emergency kit for when the grandkids come to visit.

---

monkygm

on February 16, 2011 12:55 pm

Love, love, love these!!!

---

Heidi Farmer

on February 18, 2011 9:51 am

Hmmm… perhaps this is a great post idea. Thanks!

---

on April 5, 2011 10:08 pm

Totally amazing! My curious 10 month old has very nimble little thumbs and he can easily pop out a standard individual outlet cover. With these, he doesn't even know there is something he could investigate!

---
Leave Us Some Comment-Love