August 23, 2010
I hope you wake up on Mondays and think, "I wonder what I could win on The Good Stuff Guide this morning!"
And today it's a Treat, Treat, Treat!
You know when you wander through a really great gift store, and everything is so pretty, and feminine and light?  That's exactly how I feel about Take Flight Boutique.  So let's wander together, shall we?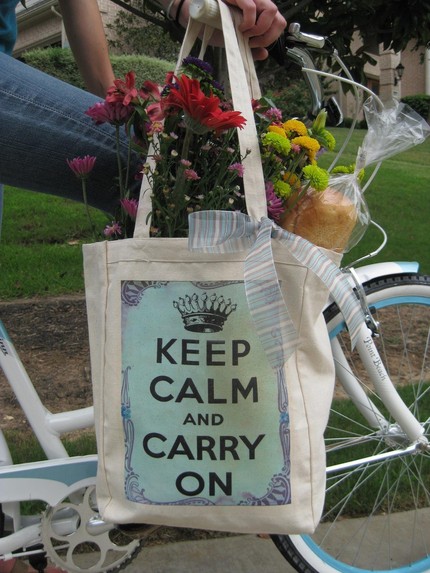 This is the Aqua Tote ($20) that I bought immediately.  I just love this old WWII graphic from England.  It's just as cute in person!
The Triple Crown Necklace ($20) is cut crystal glass on an 18-inch silver chain.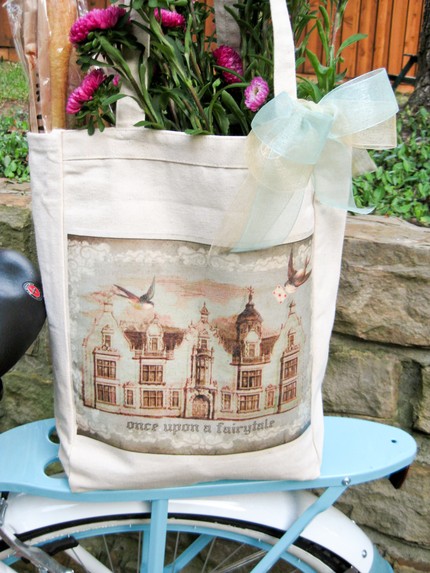 The Once Upon a Fairytale Tote ($20) is whimsical and vintage.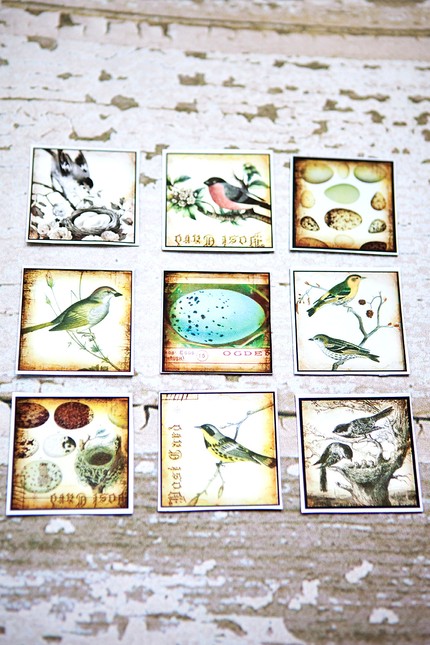 I just LOVE these gorgeous Egg Birdnest magnets ($7)!  I wouldn't be able to leave the store without these folks!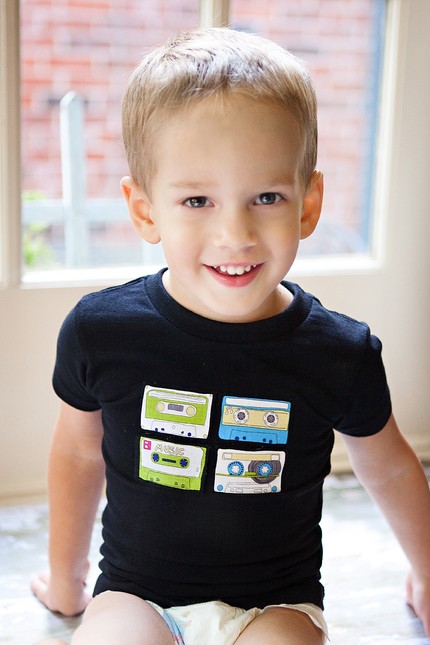 Here's Melissa's son modeling this cutey-pie Retro Black Cassette Tee ($15).
Okay folks, listen up for this one, because you're going to LOVE this…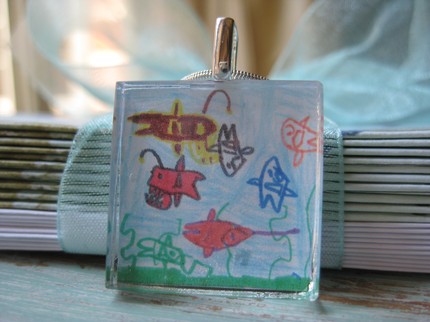 YOUR ADORABLE'S ART!  Made into a necklace.  Need I say more?
I will – it's $30 and I think that is very fair!  Now which art to choose….
So visit Take Flight Boutique, an Etsy store, and I know you'll find many more items to tempt you.
And the best part, Melissa donates 5% of all proceeds to Homes for Our Troops. This foundation builds specially adapted homes for severely injured veterans. HFOT is a national non-profit, non-partisan 501(c)(3) organization.
Giveaway
You can win a $40 Take Flight Boutique shopping spree just by leaving a comment by Friday, August 27th and I'll choose the winner using Random.org on Saturday, the 28th.
Here's how to gain extra entries (please leave them as separate entries):
Do you subscribe by email or RSS to The Good Stuff Guide? I love my subscribers, so you get an extra entry. Wahoo!
Email 5 of your friends about The Good Stuff Guide and tell them what a rockin' website this is.  We'd love to have them join us!
"Like" The Good Stuff Guide on Facebook and receive the latest news and your chance at additional giveaways. (I LIKE you too!)
(Feel free to do them all – that's a total of 4 entries!)
Good luck!

Share this post
You might like...
Category: Brilliant, Girl Time
Tags: Monday giveaway, Take Flight Boutique |
60 Comments »
on August 25, 2010 1:55 am

I love the adorable tote choices
bleatham*at*gmail.com

---

on August 25, 2010 1:56 am

email subscriber
bleatham*at*gmail.com

---

on August 25, 2010 1:58 am

I LIKE the GSG on facebook
sleatham1
bleatham*at*gmail.com

---

Julie

on August 25, 2010 9:46 am

I LOVE the fairytale tote!

---

on August 26, 2010 8:58 am

All of this stuff is beautiful! And how could a mother not love the artwork necklace. Genius!!

---

on August 26, 2010 8:58 am

Also a FB fan.

---

Jules Greenaway

on August 26, 2010 11:29 am

So cute… Would love to win any of it!!

---

on August 26, 2010 2:18 pm

Thanks for all of the hard work that goes into your lovely blog!

---

on August 26, 2010 2:20 pm

I like you on facebook.

---

on August 26, 2010 4:20 pm

I like the retro cassette tee. Cute stuff!

---
Leave Us Some Comment-Love