January 12, 2015
Written by Marykate O'Malley, mother of three wonderful children, Gladwyne PA 
I tend to get my best advice from other mothers – on soccer sidelines, and play date pickups – we exchange data points and strategies. And I share the best advice I have ever received with you below. I am grateful I received it so early in my parenting, and would love to find that kind, experienced nurse at Greenwich Hospital and thank her. 10 years later and it still rings true.
****************************************************************************
When my oldest was born nursing was not coming easily yet I was determined to make it work. And so were all the nurses, and doctors, and lactation specialists who flocked to me bedside. One lactation specialist implored, "don't ever give her a bottle! She will never nurse again!"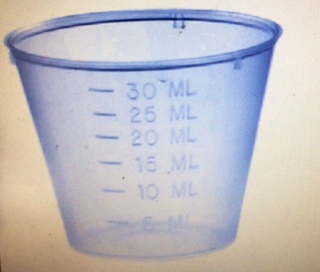 I was tired, and hormonal, a new mother trying desperately to do the one thing I was built to do – nurse my baby. Only it wasn't going so well. On the second night one of the nurses entered my room to me (true story) feeding my delicate baby from a medicine cup – a tiny plastic cup meeting her minuscule rosebud lips. She took one look at me, sized up the situation and inquired why. And then the tears, and advice from all the well meaning people started pouring out. And she gave me some of the best parenting advice I have yet to receive: She said I am a nurse, yes, and also a mother to 6 children. She said a lot of well meaning people told her to do this, or don't do that, or whatever you do don't ever. And she said simply, the most important thing to do as a mother is to follow your instinct. She said no one will know your child as well as you. She told me all her babies took the bottle and nursed and turned out just fine. And guess what, so did mine.
Your turn – the best parenting advice you ever received!
Share this post
You might like...
Category: Random and Fun
Tags: advice, baby, family fun, ideas, mommy blog, new mother, nursing, parenting |
4 Comments »
Anne Schenendorf

on January 14, 2015 7:07 am

It's funny how you remember situations from your life. I remember you trying so hard to breast feed Maggie- it was painful. True to form, as an older sister, when Breastfeeding came up- you said don't be hard on yourself. Sometimes it works, sometimes it doesn't. Do what works for you, you said. I'm such a lucky sister. Having seen how hard you worked I had no expectations. I think I even expected not to produce enough milk- and thankfully, due to my kind sis, was fine with this. After I lost baby Gerard my milk came in. It was so sad but also a comforting blessing, to know when thw time came, it would probably work. MaryKate, you would be proud to know, when asked by new mamas I have always said- how is it going? Do what's best for you. Don't be hard on yourself. A gift handed down to me. xxxxoooo

---

Marykate

on January 22, 2015 9:35 pm

Awww thanks Anne. Don't be so hard on yourself – that one is so hard to do (no pun intended) and another one that never gets old!! Love you darling sis!! Xxoo

---

Julie

on January 30, 2015 8:58 am

Best advice I give others is to "follow your gut" When I haven't, I have regretted it.

One of the best that I remember receiving is that Santa fills the stocking and brings one big gift — all unwrapped. Everything else is from parents, friends, relatives, etc. It helps to take the pressure off and helps your child narrow down that "one thing" they want to ask Santa for.

---

Marykate

on February 2, 2015 7:31 am

Julie – great advice! Wish I heard that one earlier And such a hard lesson but one I learned well – whenever I haven't followed my instinct I have really paid for it.

---
Leave Us Some Comment-Love