August 24, 2011
The Winner of the Organized Family Menu Planner is
#50 Christy!
Congrats!
We left Michigan last Saturday for Connecticut, and decided to route through Canada instead of the I-80 that we know by heart.
It was a great excuse to visit the Niagara on the Lake, which has been named the "most beautiful small city in Canada."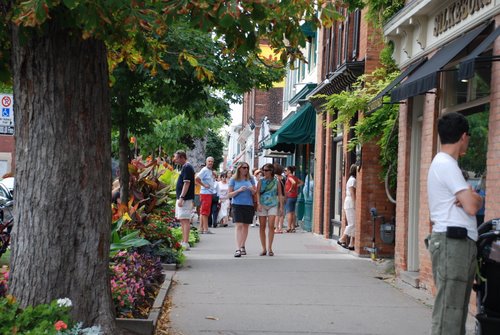 I whole-heartedly agree.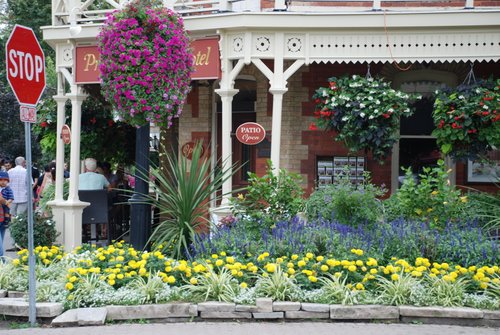 Mostly for the gardens alone!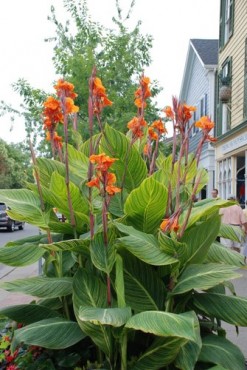 I completely disappointed the Running Man when I failed to produce the name of this flower.  A little help please???
Pretty-please?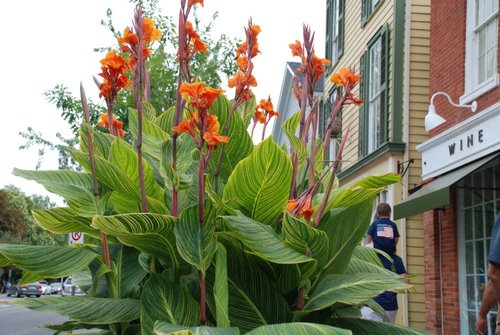 Here's another look.  They were drop-dead stunning!  Those leaves.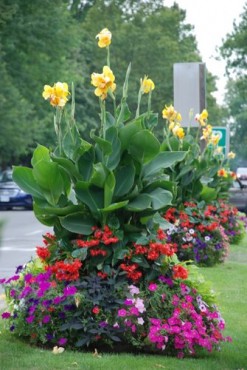 And the gorgeous displays were everywhere.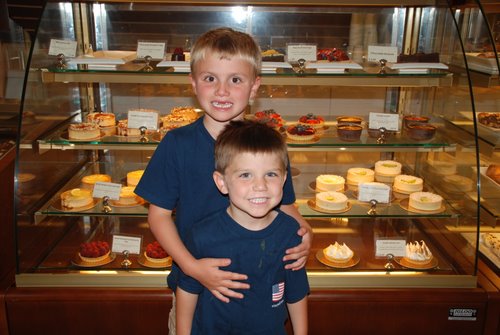 We made an obligatory stop in several ice cream stores before settling on this one.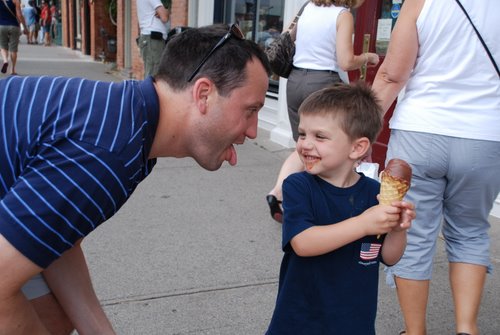 At $5 a pop (hello strong Canadian dollar!), they wouldn't even share.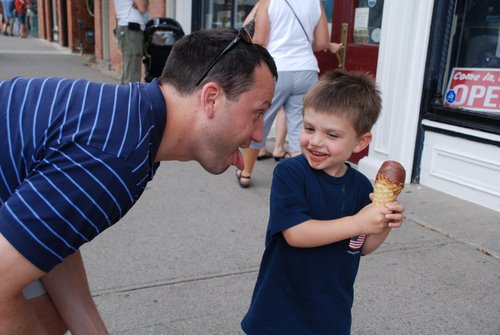 Not for anything.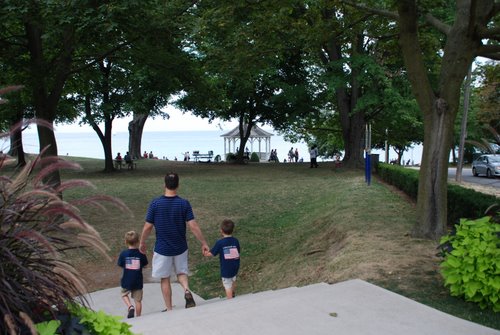 Then we took our ice cream to the water.  Running Man totally laughed at me for dressing the boys in USA shirts.
In Canada.
Yep, missed that one.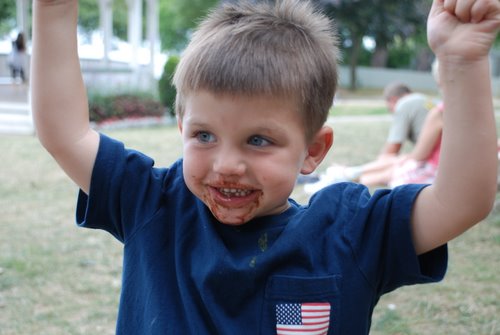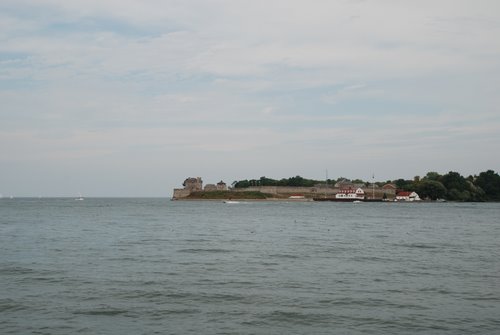 Hello USA!  Right across the Niagara River, this US fort protects our Northern shore.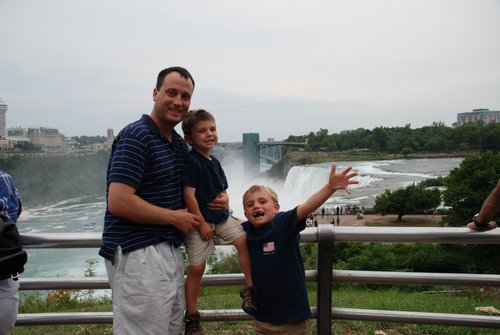 Then we drove a half hour south, crossed the bridge to the US side and got out to see the falls.  I highly recommend the Canadian side for the best viewing, but we were anxious to cross the bridge.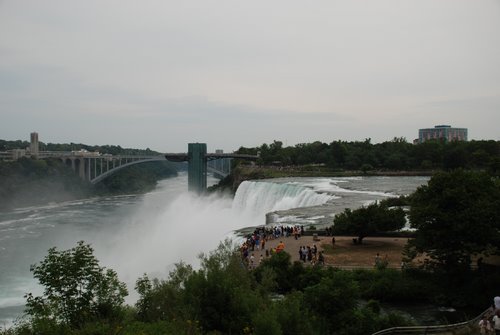 But you can get really close (as in Heidi had nightmares the whole night after about little adorables going over, close)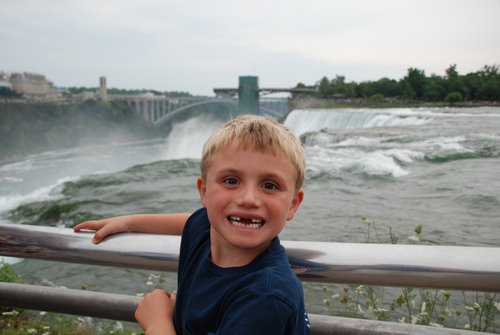 That's close.  I have a thing about adorables and cliffs.  I think I need to wait a while for the Grand Canyon…
Then we drove 6 more hours the following day and found this to welcome us home: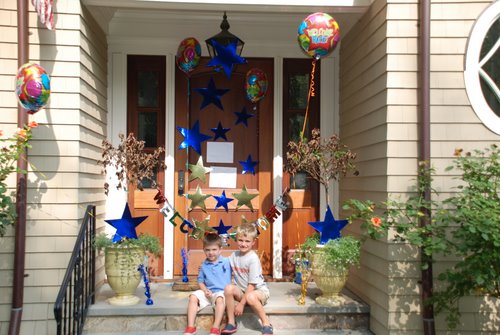 Isn't the sweetest thing??  My friend Wendy and her boys came over and decorated.
The adorables were sooo excited to be home, they went inside and got out every single toy they own.  I walked around and looked at our home like it was the first time.
It was GOOD to be home after 8 weeks away.
Now: friends!!!

Share this post
You might like...
Category: Family Trippin', Giveaway Winners
5 Comments »
on August 24, 2011 10:29 am

There's no place like home! Fun post!

---

on August 24, 2011 4:20 pm

Hahaha- I noticed the small flag on the front of Bo's shirt in the first ice cream shop picture, too funny! What a fun welcome home, you have great friends!

---

Ferdinand Angeles

on August 25, 2011 3:34 am

The flower/plant looks like Bandera Espanola to me http://gardeningathome.wordpress.com/2011/05/01/bandera-espanola-plantsusesimpotance/

---

Julie R.

on August 25, 2011 9:07 am

What a great welcome. Thanks great friends. Glad your summer went so well!!!!! You got back just in time for Irene here in the Northeast eh???

---

on April 6, 2012 6:32 am

its a very beutiful place and i wish my family could live there. how far is from this city ottava can you reply please?

---
Leave Us Some Comment-Love