March 24, 2011
Get ready for some fun!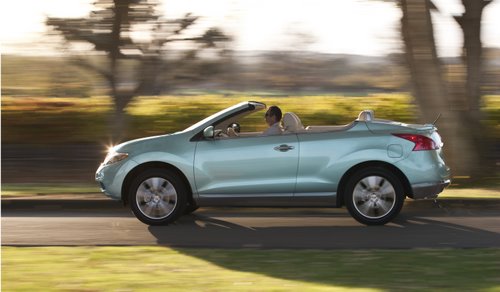 Meet the new Nissan Murano Cross Cabriolet, an AWD convertible, which will be available in mid-April.
Yes, I really did say an AWD convertible.
This SUV/convertible comes fully loaded with Navigation, XM, AWD, heated seats and steering wheel, and everything else.
You just pick the color.
I'd pick Glacier Pearl with the Cashmere interior, in case you were wondering.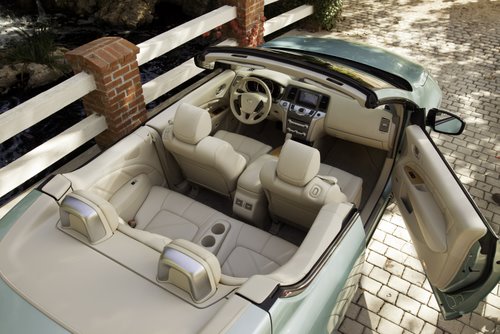 With room enough to seat four very comfortably.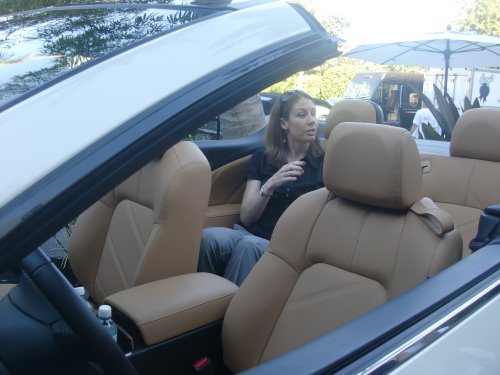 If you put all 5'2 of me in the back seat, I know you wouldn't be impressed but this girl is 5'8 and look how much room she has.
So after an initial quick walkaround, the kind Nissan folks paired us up, handed us keys and told us to drive…
And myself and my new friend Sarah of StyleIt drove off jamming new Brittney Spears that she may or may not have access to early.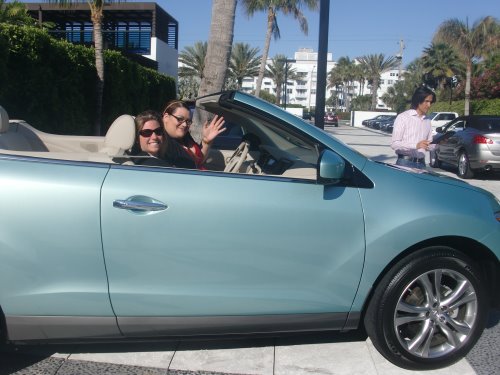 Turning right out of our hotel, we immediately found ourselves next to these: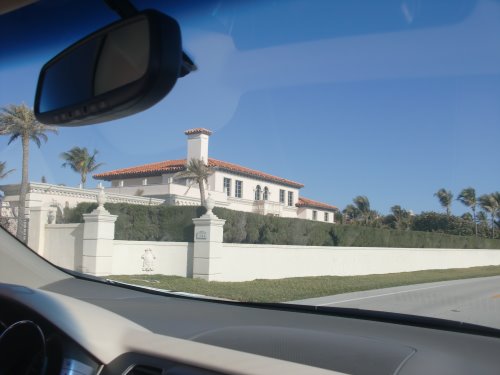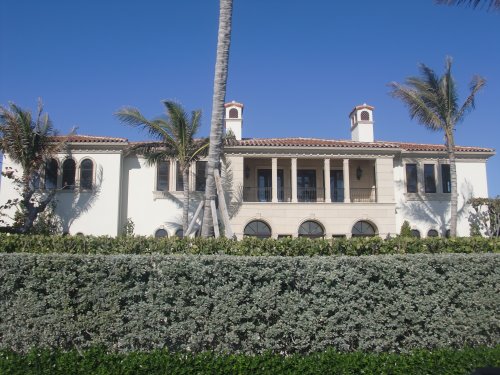 Don't you think these homes are just dying to be on a Home Tour Friday??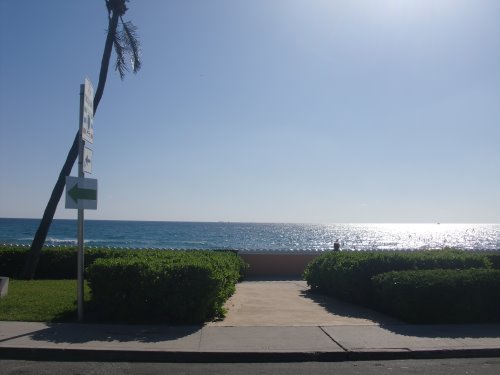 Beautiful!  Wish you were here!
As we were driving people actually stopped us to ask about the car, what it was, when it would be available.  It was crazy.  We caused commotion at stoplights.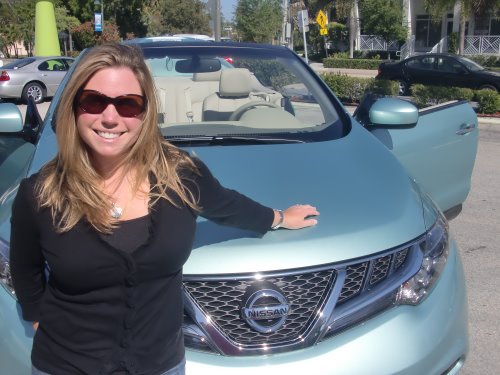 Such a fun, smooth drive!  I loved it.  Someday…
You can find out more information here: Nissan Murano Cross Cabriolet
And since I love everything minivan(!), I had to show you the new Nissan Quest while we're talking cars…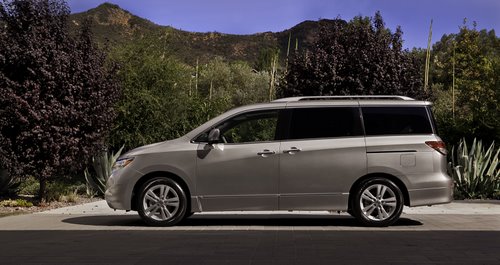 This was my fly ride back to the airport.
Hello Mommy cockpit…
Hello uber-storage area…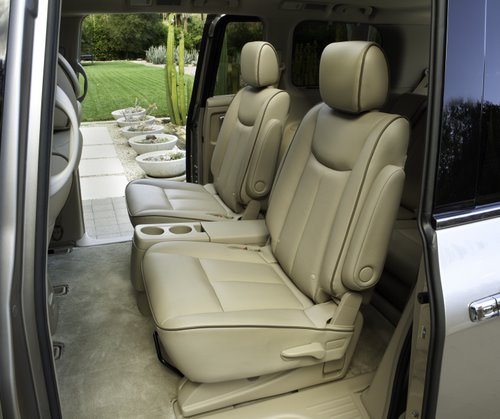 I was particularly fond of these awesome captain's chairs….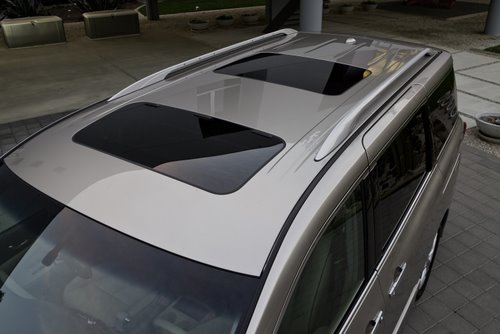 Along with Nissan's signature duo-sunroofs (or is that rooves – what's the plural of roof?)
So I think it's definitely worth a look when you're out perusing for your next stylin' ride.
You can find out more information here: Nissan Quest
And again, many thanks to Nissan for this delightful event.
Share this post
You might like...
Category: Brilliant
Tags: Nissan, Nissan Murano CrossCabriolet, Nissan Quest |
8 Comments »
on March 24, 2011 8:43 am

Wow, I've never seen anything like the Cross Cabriolet! I would have been asking about it at a stop light, too. My husband would have been rolling his eyes at me making new friends in traffic again…

That Quest van looks pretty nice too. Admittedly I daydream about a new van at least 3 times a week, it's a fantasy!

What fun. I'm glad you had a real joy ride!

---

Lisa

on March 24, 2011 9:58 am

The Murano Cross Cabriolet looks FUN! Definitely worth consideration. Thanks for sharing!

---

on March 24, 2011 10:08 am

Looks like fun! But I need something to pull a horse trailer!!

---

Heidi Farmer

on March 24, 2011 10:21 am

I'm thinking you deserve my other dream car: a big truck! Can you imagine all the gardening manure, plants, etc I could haul with that? ahhh, someday when I can talk the Running Man into it.

---

Jenny Hout

on March 24, 2011 10:58 am

Oooooo, I never thought I would want a minivan….but……that storage & dash!!

---

Heidi Farmer

on March 24, 2011 11:17 am

Honey, minivans rock!

---

on March 24, 2011 2:45 pm

I second that minivans rock and you already know how cool I look in mine, Jenny, I can't believe you even hesitate!!!!!

---

Jane

on March 24, 2011 9:31 pm

Now either one of these would make an *excellent* giveaway! Just dreaming!

---
Leave Us Some Comment-Love