February 20, 2013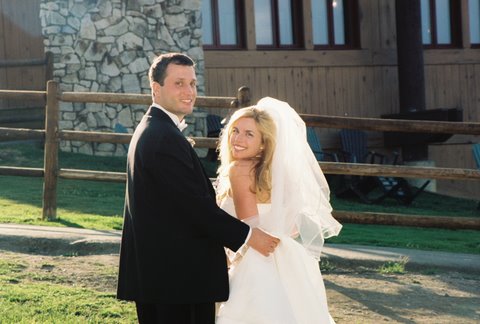 Beaver Creek has special meaning to us as The Running Man and I were married there way back in 2002 (yep, we're old).  We had our wedding and reception at the top of the Centennial Lift at Spruce Saddle Lodge.
Ah, to be 27 again!  And thin!  And blonder!  (But I would really miss the adorables… most of the time, anyway)
So this past week, we were thrilled to get back to this special place and have the opportunity for our whole family to ski!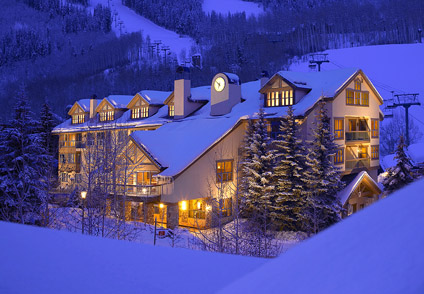 This is the beautiful, grand Osprey Hotel, waayyy up in Beaver Creek, right next to the lifts.  This place was fancy friends, but at the same time, very comfortable and friendly.
Every time we came through the door, the staff greeted us by name.   How did they know?  Anyway, it was very nice.
One of my favorite memories was Boden saddling up to the bar at the end of his ski day after I picked him up from ski school, ordering a glass of milk, and swapping ski stories with the bartender.
(I could kick myself for not getting a photo…)
And the location!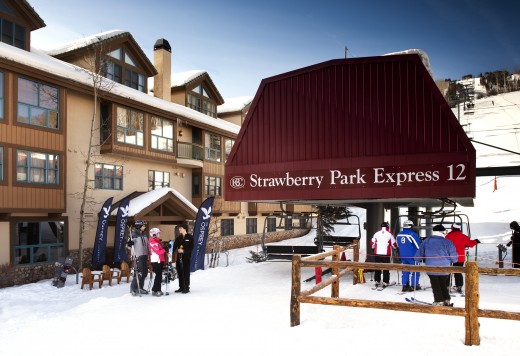 I don't think you can have any more ski in/ski out than this!  That's the door where you store you skis and boots.  Hop out the door and onto the lift.
This lift took us up to President Ford's Run.  This was a black, but they groomed it our first day and it was my favorite run.
Or was that Stone Creek Meadows?
Or was that Larkspur?
Basically, if it's groomed and blue, I'm a happy camper.
(The Running Man can ski his double blacks and moguls, and I'll just meet him at the lift, thank you very much.  I'm more of an enjoy-the-scenery, not-hurt-myself skier.)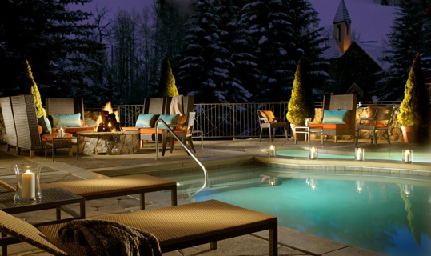 And then after a full day of skiing, nothing was better than this pool and hot tub to relax!
We had friends there who somehow made it out for fancy dinners every night.
Us?  We hit the local Coyote Cafe for Chicken Tortilla Soup and Nachos (the best!) and were usually asleep by 8:30.
I thoroughly enjoyed reading in a very comfortable bed, with the adorables zonked out after a full day.
When you're ready to create your own Beaver Creek magical vacation, just call 1-855-992-0231 or visit Beaver Creek Resort. They'll get you all set up.

Many, many thanks to Beaver Creek Resort for arranging and comping these awesome accommodations for us!  (I know, lucky us!)  We will be back!
Share this post
You might like...
Category: Family Trippin'
3 Comments »
on February 20, 2013 10:25 am

Wow, really looks amazing! I can't believe the location!

---

Lisa

on February 20, 2013 11:03 am

Beautiful! I, too, was all about self preservation this time around I'm with you on the Blues and scenery!

---

Marykate Wurster

on February 22, 2013 6:40 pm

Sounds like a great trip! Heidi you are my kind of skier – all about the beautiful outdoors and not breaking any records – and bones! XXOO

---
Leave Us Some Comment-Love