February 24, 2011
Written by Contributing Writer, Sarah Farthing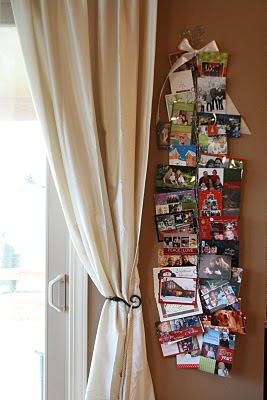 When I pulled out our holiday decorations last year I knew it was time to find a new way to display cards from our friends and family.  Our old card holder offered only a glimpse of one or two cards at a time and I was forever rotating which cards were at the front.  I went in search of something that would let me see almost all of our cards at a glance, a piece that would add to the brightness and cheer of our other holiday décor.
I was thrilled to find Amazon selling this wire photo and card holder: Christmas Wire Photo and Card Holder (5 Foot)
by Wire Home Décor for $49.99!!
The holidays are over and $50 isn't pocket change, you say?  I agree, on both counts, but this is one decoration I didn't take down.  I can use it all year!  That's what makes this product good stuff…take a look: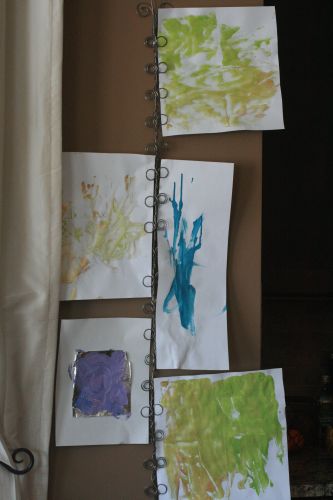 This is perfect for artwork the kids bring home!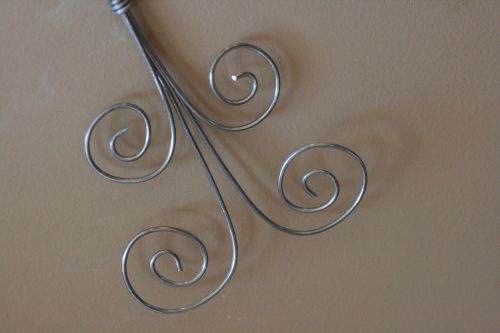 It is hand made by a husband and wife team that own and operate their business right here in America!  In addition to being beautifully detailed, the design is extremely functional.  I can push or pull those little curls to secure paper items of different sizes.   There are only three reviews of this product on Amazon (it's really a hidden gem) and I have to believe the one person that reported problems with cards falling must not have read the instructions to know that they can manipulate the holder to grasp items tightly.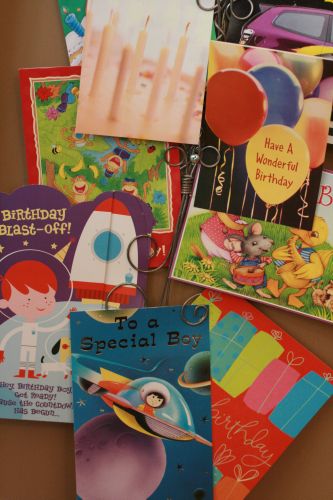 There are four people in my immediate family and we all have February birthdays.  I have a big, loving extended family and we're lucky to know many dear friends so when the flood of birthday and Valentine's cards hit our mailbox this month, I took down the artwork to make room and now we have a wonderful display of all the good wishes sent our way!
When the cards come down I plan to display some of my favorite photos of our family, maybe with a black and white theme and a few bright color photos to make the wall pop.  This item would be great near a family calendar (it can be mounted horizontally, too!) to hold invitations and important papers.  It was just perfect for the narrow wall space we had yet to fill in a high traffic area of our home.  Wire Home Décor actually has a wide range of really neat products that I found clicking around their website.  It is definitely worth checking out!

Share this post
You might like...
Category: For The Home
Tags: Birthday card display, Christmas card hangers, Wire Home Decor |
8 Comments »
Sarah

on February 24, 2011 8:52 am

Perfect for the preschool artwork factories in my home–ordering today! Thanks so much!

---

Mama Nolte

on February 24, 2011 9:16 am

I want to order one of these. Is it better for The Good Stuff Guide if I order from Amazon or directly from the vendor?

---

Heidi Farmer

on February 24, 2011 9:25 am

It certainly does help The Good Stuff Guide if you order directly through Amazon, thanks so much for asking!! We get back between 4-6% of sales.

We also always make sure to find you the best price, so if it's cheaper elsewhere, we direct you there. Luckily Amazon almost always has the best prices.

---

on February 24, 2011 9:44 am

I have something similar in my dining room. On the non-birthday months, you can keep a couple of favorite photos up plus the preschool artwork–like in the fall I put up photos of the kids playing in leaves from the year before with the squirrels and leaves they bring home. The kids love being part of the wall art!

---

Amy

on February 24, 2011 10:54 am

I have one almost identical to this that I bought from Pottery Barn years ago. I love it and get so many compliments on it. I leave it up all year and use it to display Christmas cards, birthday cards, and photos depending on the time of year.

---

on February 24, 2011 1:18 pm

What a great idea and I love the fact that it's home/hand made in the USA! Thanks for sharing.

---

Matt

on February 24, 2011 1:19 pm

Looks like a fun, functional item.

---

on February 25, 2011 6:04 pm

I'm totally ordering these – love them!

---
Leave Us Some Comment-Love