November 5, 2010
There is an artist in the Tampa, Florida area and the only word I can use to describe his work is:
UNREAL
As in really, really awesome.
See for yourself: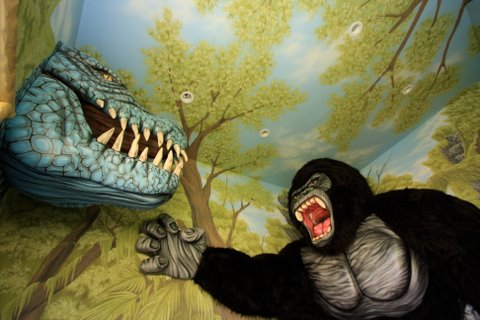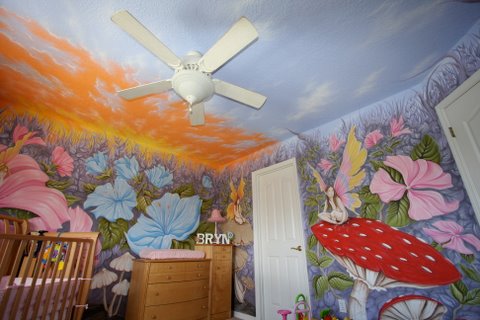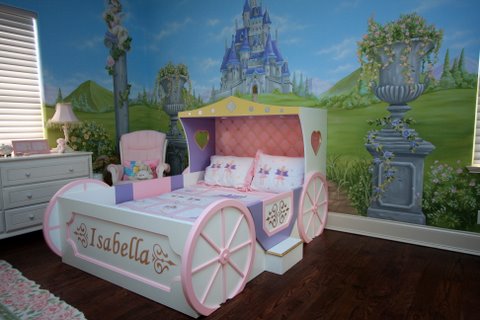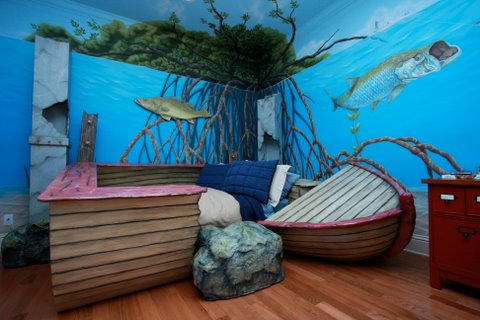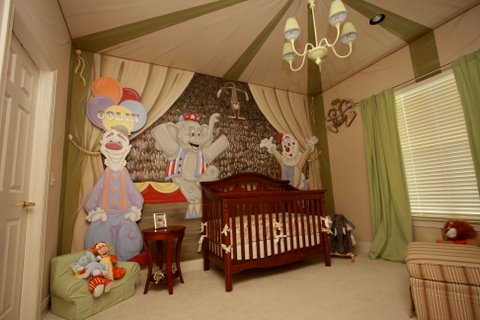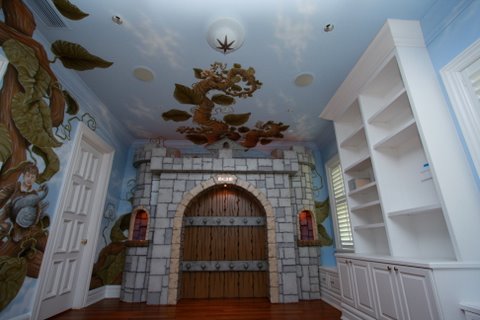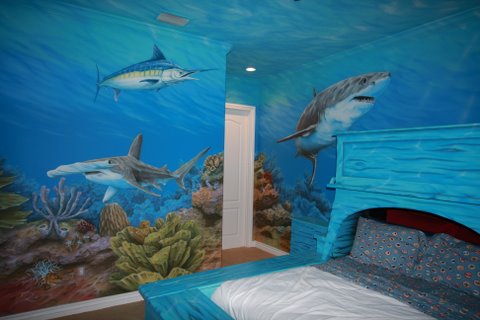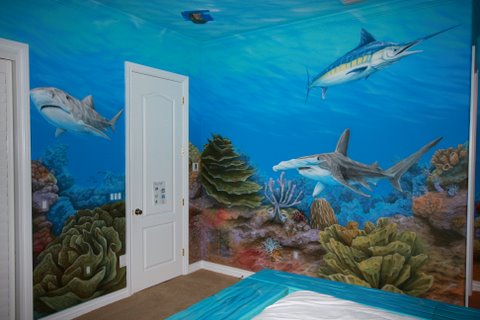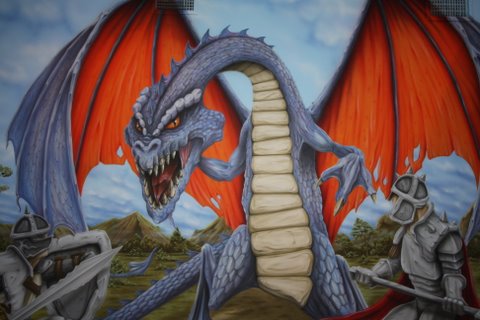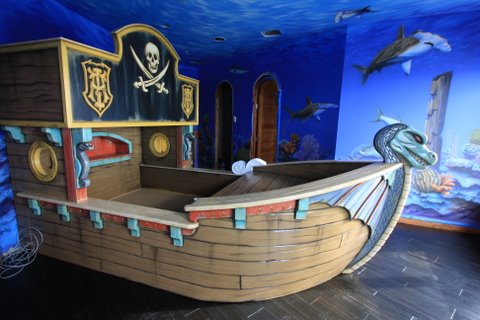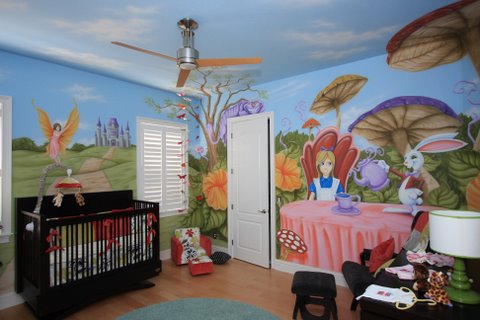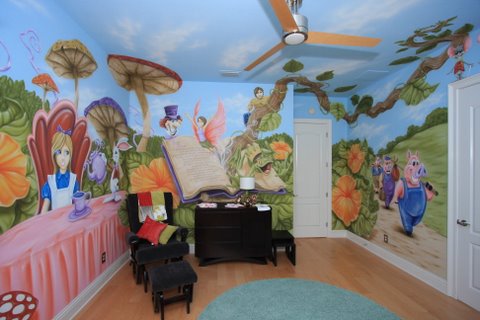 Are you still standing??
Somewhere in the middle of all these photos I had the idea that Mr. Hulfish should come up with a line of giant themed Peel-and-Stick Wall Art.  Then families across the country could enjoy his art and save a little of the time and expense.  Just thinkin'…
I could use some knight/castle/dragon themed wally stickers please.
Pretty please.
Now I don't mean to detract any from his art, which is just incredible.  I can't even imagine how spell-bound my adorables would be walking into a room like this.
I'd just love Jason to be local!  And the stickers would make him more mobile.
See Jason's work at www.jfishart.com for even more incredible photos.  Don't miss the Star Wars room!
Have a fabulous weekend!

Share this post
You might like...
Category: Home Tours, Kid Bedrooms, Playrooms
Tags: art in bedrooms, home tour fridays, Jason Hulfish, Kid Bedrooms |
8 Comments »
jeff

on November 5, 2010 9:26 am

love the art and your stickers idea

---

Julie R.

on November 6, 2010 8:26 am

Heidi – you are right, the Star Wars room is great and what girl would not love the runway room! Also love the school library mural. All schools should have their library look this great. He is quite the talented guy. I admire artists who can see a vision in their head and then produce it.

---

Nancy Manchester

on November 6, 2010 9:35 am

Amazing!!!!!!

---

on November 6, 2010 9:04 pm

Oh. My. Goodness. Forget about my son's room, I want one for mine!!!!!

---

on November 8, 2010 12:24 pm

Ummm, wow!

---

Melonie

on November 17, 2010 2:55 pm

I am proud to say that I know Jason and not only is he an absolutely amazing artist, he is truly a pleasure to work with.

---

on November 17, 2010 9:31 pm

I've seen his work firsthand and it is absolutely amazing. The art transforms any space!

---

on November 17, 2010 9:33 pm

Jason painted our school library and the students, teachers, and visitors that use the library are in awe every time they enter. It's a magical space.

---
Leave Us Some Comment-Love