October 12, 2010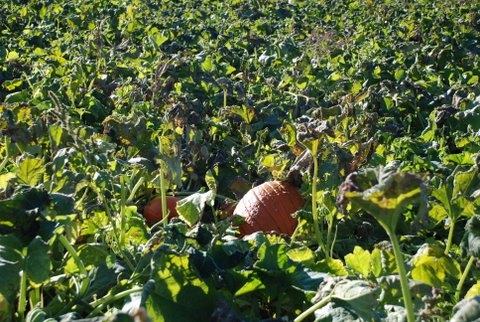 Little nuggets of fall…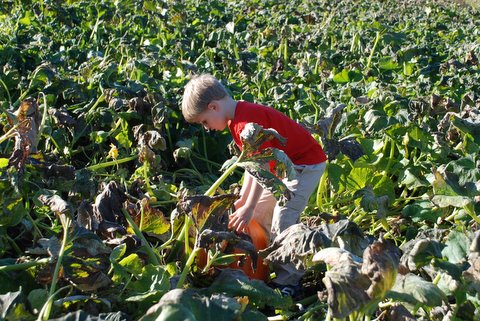 This past weekend we drove an hour to our "local" Pumpkin Patch.
Remember I live in the New York City vicinity, so even in Connecticut, the pumpkin farms are an hour away.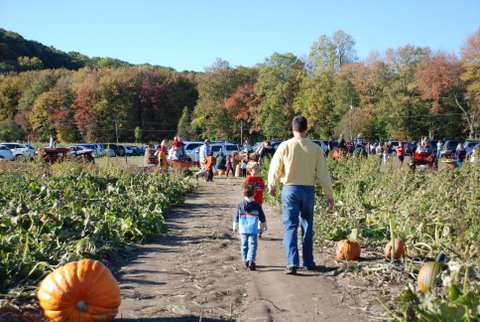 We had gorgeous weather, so it really was a treat and a beautiful drive to boot.
And the patch proved worth it too!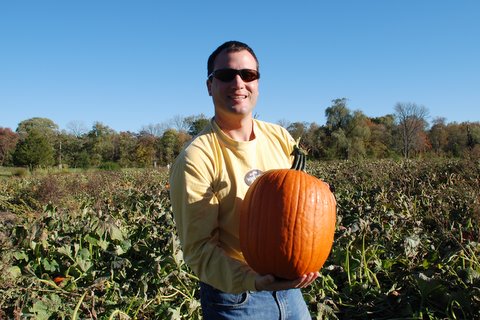 The Running Man picks a winner!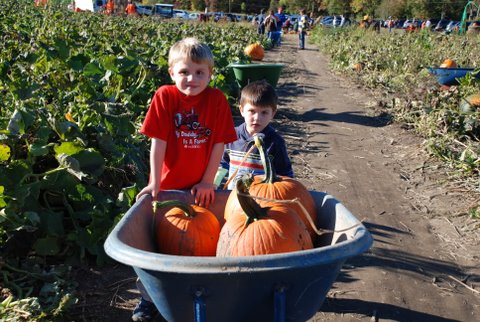 Here was our loot before the scales.  Then we realized we had $17 in cash between us and pumpkins were $.50/pound.
This seemed a tad high, especially when we were picking them ourselves.
What are you paying at your Pumpkin Patch per pound??
Needless to say, we only ended up with the biggest and smallest photoed here.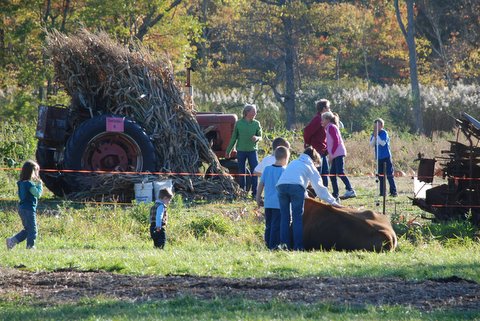 Next we could pat the cow, or join the hayride.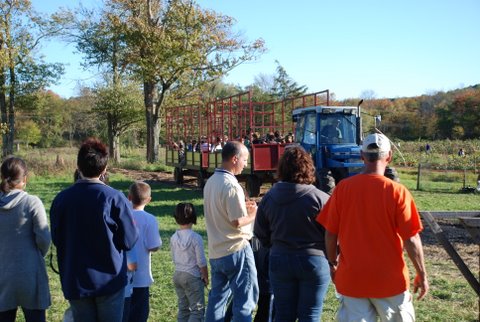 This was a seriously bumpy ride and I think the woman next to me who had brought her 3-month-old infant was seriously regretting her decision.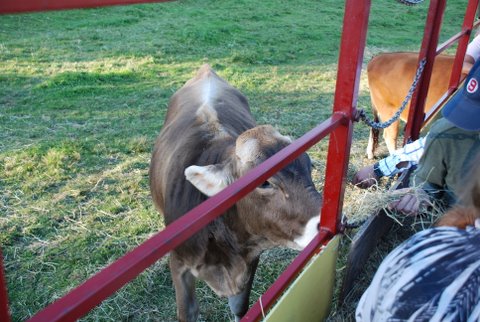 But we did get to feed the cows…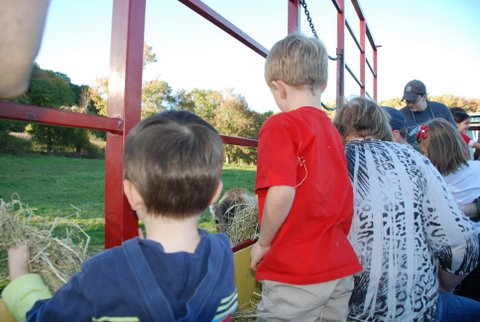 …and the adorables LOVED it.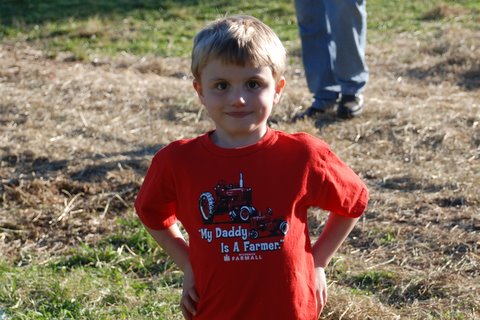 My eldest adorable insisted on wearing this shirt, which holds particular significance with us since our last name is Farmer.  So his Daddio is indeed a Farmer.
A GREAT day!
(But I am really curious what you are paying per pound for pumpkins where you live!)

Share this post
You might like...
Category: Activities, Holidays
Tags: Fall activities, pumpkin patch |
No Comments »
No comments yet.
Leave Us Some Comment-Love