January 4, 2011
We canoed among the waters in Florida whilst we were there and it was splendid.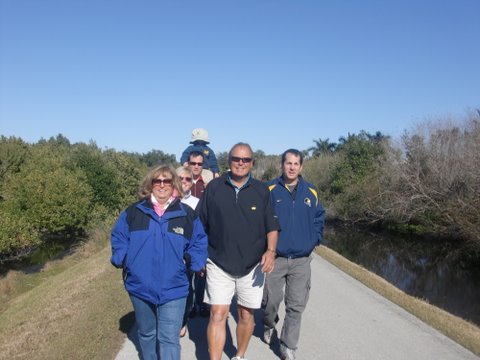 First we had to navigate the alligator-infested waters of the Pelican Bay burm.
(I do tend to exaggerate, but still..)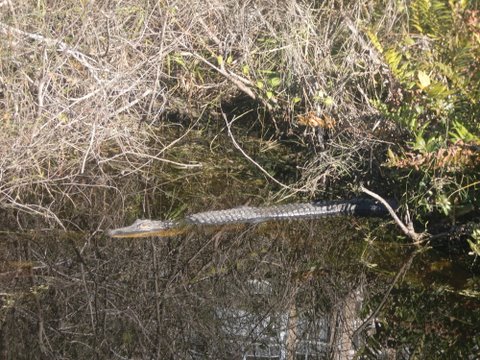 Told ya!  If you have expert vision there's even a little baby in there behind the mama.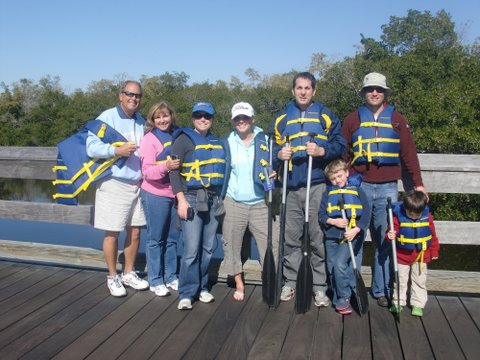 Then we walk .15 miles on a wooden plank and we're at our canoeing spot.
And they tell us there aren't any alligators here because the water has too much salt in it.
But I do certainly wish the walk had just been a tad bit longer to separate ourselves from them.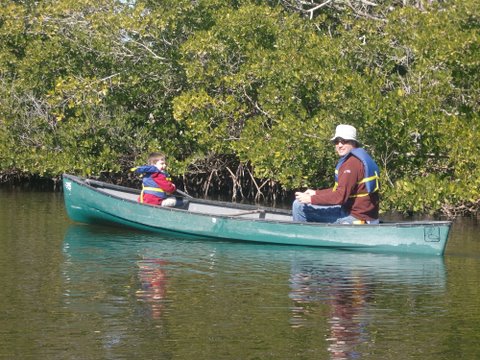 Here's the Running Man with our youngest.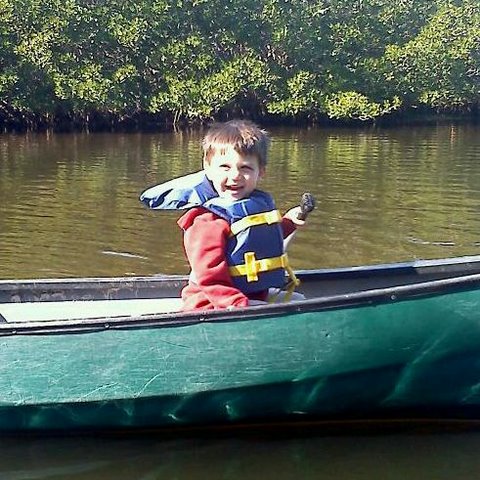 Younger adorable LOVED it!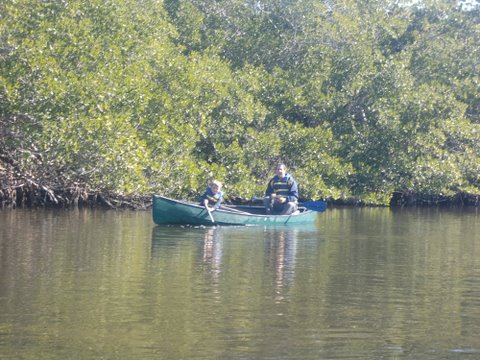 And so did my eldest way back there with his uncle Romer.
So much fun!!
What did you all do over the holidays?
Share this post
You might like...
Category: Activities, Family Trippin'
Tags: canoe, family trips, Naples |
1 Comment »
on January 6, 2011 10:54 pm

Wow. Brave. Canoeing with gators!

---
Leave Us Some Comment-Love