September 13, 2011
Written by Contributing Writer, Sarah Farthing
Every family with a television has to make decisions about t.v. and movie content appropriate for their household. This is often not an easy task when you add the influence of friends and  popular culture.  I am in the habit now of finding detailed movie reviews and parent guides online for certain titles.
I've also had great success finding some educational dvds that are just as entertaining as anything Hollywood puts out and orders of magnitude more informative!
Here are a few of our favorites (my boys have watched all of these again and again):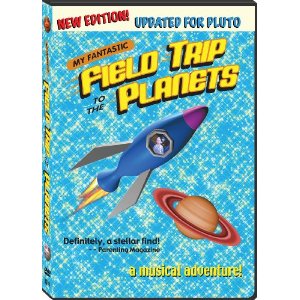 Field Trip to the Planets is a great video if you have little ones interested in space. It is full of information about space in general as well as specifics pertaining to each planet. The songs in this film are easy to understand and facilitate learning.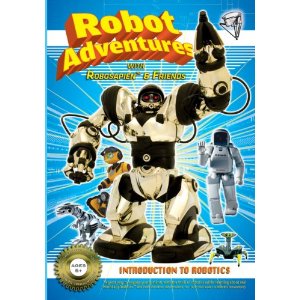 Robot Adventures is full of information about robotics. I think the best part of this film is the extensive footage of some amazing robots, mostly humanoids, in action. Even if viewers are too young to absorb all the concepts discussed, they can see how robots are designed, built and put to use. It's really quite intriguing!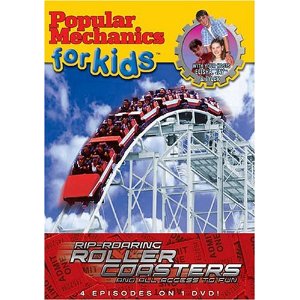 I could not possibly say enough positive things about Popular Mechanics for Kids!   These videos are fun, fast action, science based teaching tools that have helped my sons understand so much.   The hosts are young and funny, the experiments and explanations are simple and the topics are high interest. Your kids can learn about roller coasters, sea life, space travel, extreme sports, recycling…you name it!  LOVE these.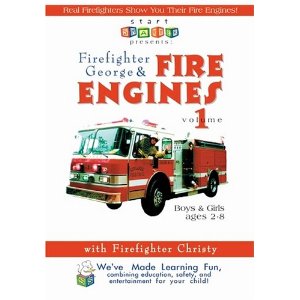 Firefighter George is a great series for transportation loving (obsessed) kids.  You can choose from several videos about firefighting, two about trains and my favorite, Amazing Airplanes.  I don't think my son Ian could pick a favorite, but he could explain to anyone before he turned 4 how airplanes can fly; that molecules hit airplane wings, "some go up and some go down and that creates high pressure and low pressure and that creates lift!"  These videos teach some great safety lessons while kids are watching fantastic footage of their heroes in action.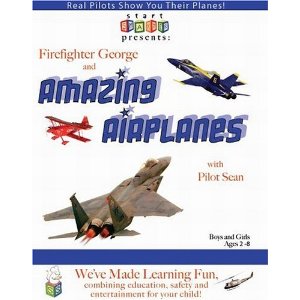 We originally found each of these at our local library and have since purchased almost all of them. Check them out or buy them, just don't miss them!!

Share this post
You might like...
Category: Activities
No Comments »
No comments yet.
Leave Us Some Comment-Love