September 22, 2010
Just because you're sweaty, it doesn't mean you have to look bad!  These reader favorites will get you in rockin' shape in no time…
1. You dear readers love your lululemon!
These Still Pants ($98) are among your all-time favorites…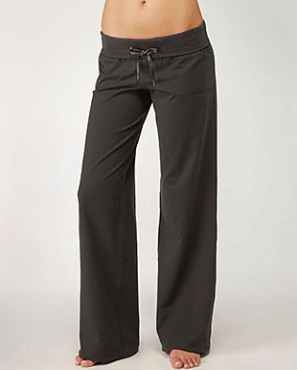 But be sure to order one size smaller – they run big!
2. A few of you recommended Skorts from Athleta: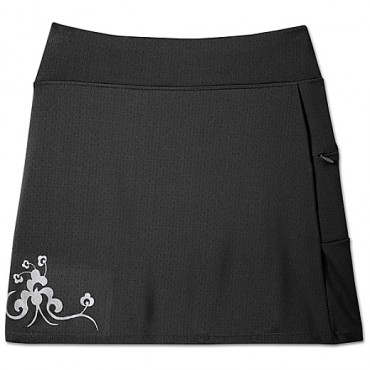 This is the Reflective Chase Skort ($59).
3. I love this Victory Vest ($119) from Title Nine: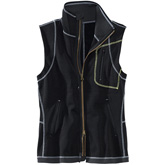 (Sorry for the itty-bitty photo)
But I haven't bit the bullet as I would REALLY LOVE it at $60.
4. I live in these lucy Hatha Power Capri ($78, but I wait for a sale and stock up):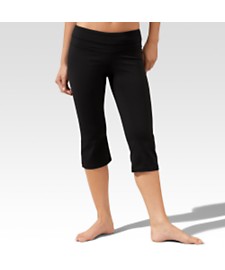 I love the short length so I don't get too hot and the slight flair below the knee to un-accentuate my hip action going on up top – it provides a straighter look.  Oh man, does this help me out!
5. You also mentioned this Under Armour TNP T ($25):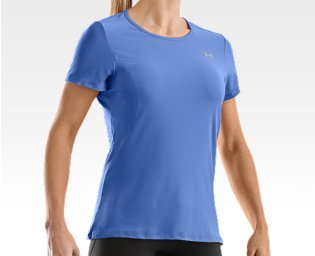 Moisture-wicking, lightweight fabric that doesn't hug (*thank you!*).
I know there are so many more!  What are you wearing?  What are you loving?

Share this post
You might like...
Category: On The Floor Clothes
Tags: Reader's picks, workout wear for moms |
7 Comments »
on September 22, 2010 10:32 am

I love the skort! All of their stuff is so cute.

---

Julie R.

on September 22, 2010 11:13 am

I feel a theme this week. =)

---

Jules Greenaway

on September 22, 2010 11:30 am

I love the capri's & the pants, I just wish I could afford them…I shop at TJMaxx & Ross for workout clothes! I wash them so much, they wear out pretty quick!!

---

on September 23, 2010 9:04 pm

I love Saucony's Cha Cha Long Short – $40. I wear them for running, but they are also one of my faves for anything outdoors. I want to get a running skirt, but I'm waiting until at least next spring.

---

Heidi Farmer

on September 24, 2010 7:53 am

Oooh, I'll have to go check these out. I just ordered this skort here, so I'd better get these legs in shape pronto! Nothing like a little motivation…

---

Mimi

on September 28, 2010 11:51 am

Just found Athleta and loved their skort with the flared bottom. Some come in several lengths, so can choose the one right for you.

---

Heidi Farmer

on September 28, 2010 2:34 pm

I immediately ordered the skort from Athleta and today it arrived. I LOVE it! It fits so well, and is so comfy – I'm not taking it off. Perhaps ever.

---
Leave Us Some Comment-Love