August 19, 2009
Apparently I'm the only one in the whole world who had not heard of Zumba before last Friday.
The Running Man and I joined our local YMCA last week and I decided to get serious about these last 15 pounds.  I decided that the treadmill didn't look that appetizing so I headed up to the aerobic studio in hunt of a good, fun, class.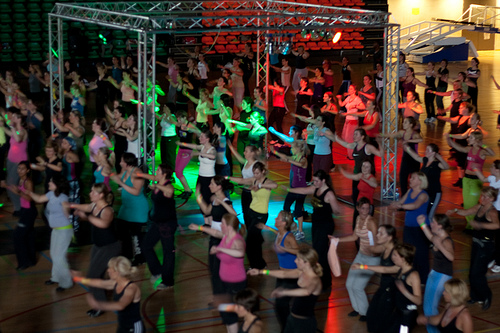 And there it was.  A whole room that was rockin' to really loud Latin Music and moving succinctly (or almost) to the rhythm.  And sweating.  Lots.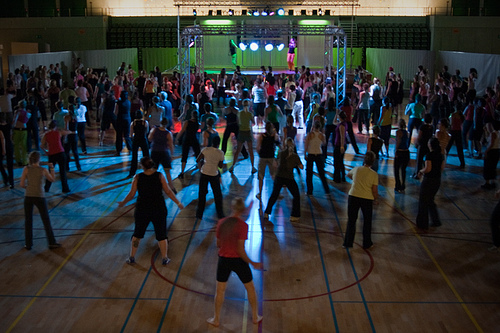 I had to swim upstream to find enough room in the class, it was that crowded.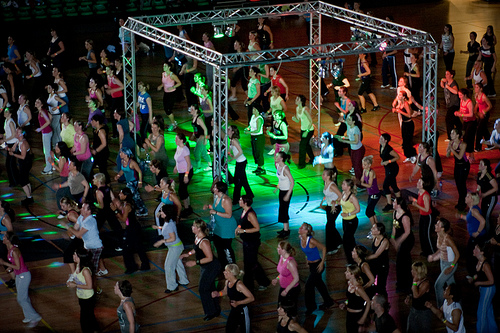 ZUMBA Rocks!  It's like going to a club and dancing with all my friends.  Except I've never met any of them, and several are over 60 years young with earplugs because the music is LOUD.  And they are groovin'.  But otherwise, it's just like that dance club.
So check it out!  And let us know how you like it.  Or, if you have been dancing your tail off for years, please let me know how long I've been in the dark about this.  And what I really need to know is if this has worked for you.  Am I going to set some of these 15 free??
Share this post
You might like...
Category: Brilliant, Wondermom Resources
Tags: Zumba |
2 Comments »
on August 19, 2009 11:44 am

Didn't realize that we have the same goals.

Your class definitely looks more fun then my boot camp!!

I look forward to following your progress.

Best, Jillian
http://isdisnormal.com

---

Erika

on September 28, 2009 1:30 am

Nice one!! How's it going?

---
Leave Us Some Comment-Love