October 15, 2009
Flowers, in case you were wondering.
A little background info:
Four years ago, I planted 3 Pee Gee Hydrangea trees at my front door and I hoped to maintain them as little ornamentals similar to this: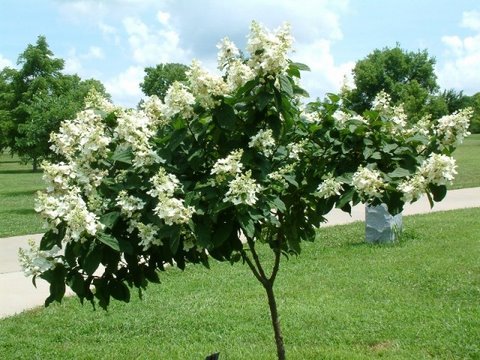 Pretty, right?
For the first three years, this worked.
Last fall, I took the pruning shears and whacked these little trees to shreds.   I was probably thinking about something else, but when I finished the Running Man said, "Will the tree recover from that?"  And I took a long look and said, "Whoops".
And this spring, I have this to show for it: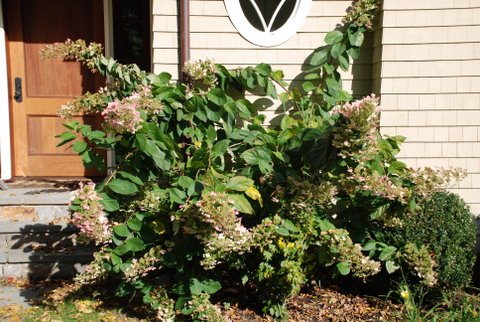 This is the sign of a tree (or in this case 2) in monster distress.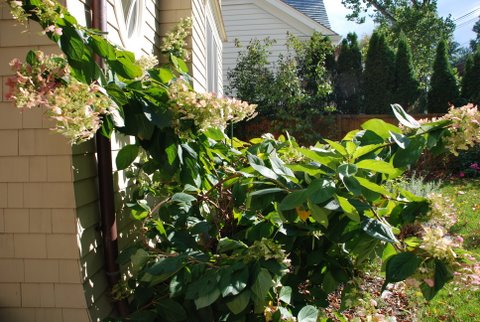 Because I pruned these trees to the pulp, they sent out shoots in all directions, curving, askew, crying for help!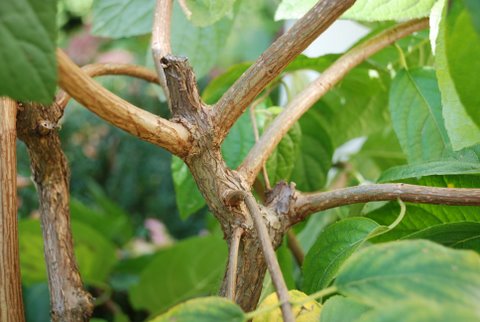 See where I hacked the limbs in 2 spots here?  I sincerely thought they would just re-grow, but now we're all clear that they in fact do not.  You can see where the new shoots go crazy trying to find new places to escape.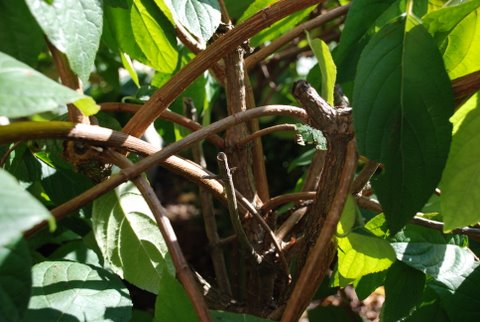 Here's another shot of the jungle I've created.
So if you have any advice for my tree problem, I would love to hear it.  If I ever offer pruning advice, you can point me back to this.
Lesson learned.

Share this post
You might like...
Category: Garden
Tags: Pruning mishaps |
2 Comments »
on October 15, 2009 11:02 am

Oh no! I'm very sorry, but that is too funny! I would have absolutely made the same mistake!

---

marla

on October 17, 2009 8:33 am

Oh dear!!!

---
Leave Us Some Comment-Love