Heidi Farmer, Founder
I'm just a normal Midwestern girl with a hick twang that I've smoothed over through the years.  I originally hail from a one-stoplight town in Michigan, but after college, I've moved around this great country before settling for the time being in the beachy part of Greenwich, Connecticut.
Don't let my zip code fool you: I'm not fancy and get teased for this all the time.  I drive a minivan which I love and don't own any Prada or Gucci.  I'm fine in a Saks, Bloomie's or Neimans (and often leave empty-handed), but drop me in a Costco, Target or Home Goods and I am simply toast.  I was the nerd petitioning Target for a closer store for 2 years before they finally built one 5 miles from my house.  I let myself believe it's there just for me.
In my past lives I was a corporate trainer (Newport Beach), a 2nd grade teacher with a Master's Degree (Colorado Springs), a project manager for a web development firm (San Francisco), a Business Developer (New York City), and lastly a Yearbook Representative (CT and New York).  Now married to the Running Man, with 2 young adorables, I'm a 37 year-old SAHM who still has 10 (ahem, 20) pounds of baby weight to go and has trouble finding anything to wear around grown-ups.
My mantra is: "The best things in life are not things."  Yes, I understand this is ironic given that this is a website about "things".  But here you will find the good stuff that enables you to live simply, live organized, and create a fun and happy home for your family.
Here's the Happy Heidi Formula:
Best products + Best price = Happy Family!
_________________________________________________
Cathy Baker, Contributing Writer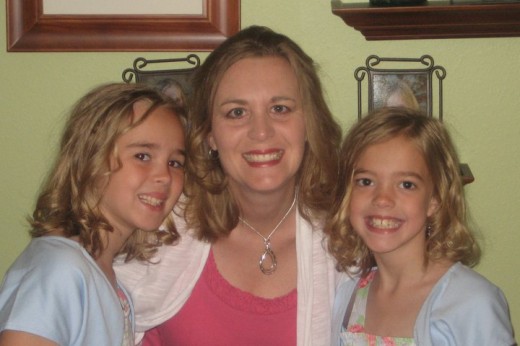 Born and raised in the mitten state, a piece of me will always call Michigan "home," but 16 years ago my husband and I ventured to a state we then knew little about, Missouri.  It is here we are enjoying the journey of raising our girls in the fresh Ozark air. I've been happily married to my "CSI guy" (he's a supervisor at the state Crime Lab) for over half of my lifetime, and it just keeps getting better!
Seven years after graduating high-school, I did manage to finish my Bachelor's degree in social work at Mizzou (Go Tigers!) – I'm not sure if I'm more proud of the fact that I graduated top of my class, Summa Cum Laude, or that I graduated with NO debt by working various administrative jobs at the university.
I did spend a couple years as a state social worker with Family Services, but then my own beautiful children came along, and I made the choice to stay home with them. My daughters were born only 19 months apart, so it's been a crazy, wild, and extremely rewarding ride that I wouldn't trade for anything. However, I did make the mistake of blinking, and my oldest is now venturing into middle school (Gasp! How'd that happen?!) I live with a constant awareness that my sweet days with them are numbered – they will venture out on their own before I know it. (note to self: don't blink again!)
Nowadays, I spend my time subbing in the local elementary schools, enjoying the outdoors every spare moment I can, scribbling thoughts onto whatever notebook or computer screen I can find, and volunteering in various ways in our community.  I believe life is a series of moments, and the journey itself is the more important than where you're headed. I try to live in such a way that my eyes are wide open to moments that 'take my breath away' and often capture them on my own blog, Moments on the Journey.
_________________________________________________
Marykate O'Malley, Contributing Writer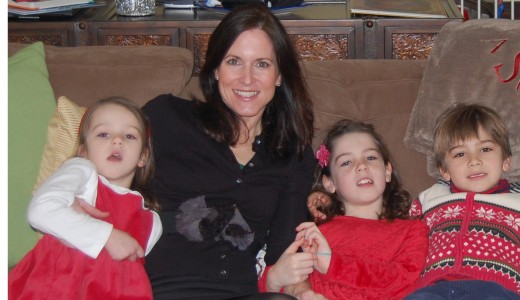 What I did
I spent most of my career on Wall Street working in Learning and Development for large investment banks.  I had no idea at the time that rolling out negotiation skills and sales training and being "den mother" to some 150 analysts from around the world would be the breeding ground for my own brood.
Now I am negotiating siblings towards peaceful resolutions or trying to discern when to stay out of it so they can resolve it themselves. Other times I think with my sales hat of "what is in it for me" when teeing up what we have going on that day. And with my HR background, I like to set policies. I have policies about dress code, about play dates, eating and taking personal days to skip activities. This all sounds very strange and a bit bizarre I am sure. But for me, it works. And when it comes to managing the intricate web of my children's sports, activities and birthday parties, I am glad I have a background in designing corporate training programs. The experience comes in handy.
What I do
These days I am an active volunteer at my children's school and our church. I can usually be found helping out at a classroom party, chairing the book fair or teaching Sunday school to preschoolers. I love to bake and can make a memorable banana bread. I often have something brewing in the oven, especially when my children have friends over and then I turn into brownie maker extraordinaire.
I love to write. I was the little girl walking to and from school with her nose in a book, only glancing up to navigate crossing a street. I would sometimes read through recess or keep a book hidden on my lap during a math lesson. My love of reading turned into a love of writing as it usually does I suppose.
Otherwise you should know that I am obsessed, yes, obsessed with yoga. I can only make it to about two classes a week; however, those two classes keep me sane. It is forever challenging for there is always another pose to conquer. I understand people who want to perfect their golf or tennis swing – that is how I am with yoga. Obsessed. In case you didn't get that.
And you should also know that I love clothes, especially children's clothes. Allow me to clarify: I am not a slave to labels. And although I love Bloomingdales and Neiman Marcus I prefer searching out an H & M for something fun because at heart, I am a practical gal. I could become a clothes horse if I didn't rein it in (no pun intended there) but my rational self would never allow me. So I dapple in it. And walk the line (in cute Tory Burch sandals).
What I think about
I like to keep things simple and find that the simple things in life bring the most joy. Consider the humble peanut butter and jelly sandwich; here is how I would make mine: soft whole wheat bread, creamy organic peanut butter and strawberry preserves from my farmers market. Here is the challenge: anyone can find elegance in the decadent Dover sole. But to find it in the unassuming peanut butter sandwich is grace and perfection. There is beauty and eloquence in such simplicity.
I have learned that being spontaneous works so much better. I am a planner and perfectionist by nature however life and having children has taught me to let go and simply be. I really believe in counting your blessings and I have so much to be grateful for, starting with my children. Every day is a gift. I am always striving to stay in that constant state of gratitude.
And finally my children have taught me to not take myself too seriously. I find that being a mother is one of the funniest jobs in the world. There is nothing glamorous about it. You can have glamorous moments (when your children are not present) but otherwise it is the hardest, most humbling and most rewarding job there is. So I laugh, a lot. How could I not.
_________________________________________________
Sarah Farthing, Contributing Writer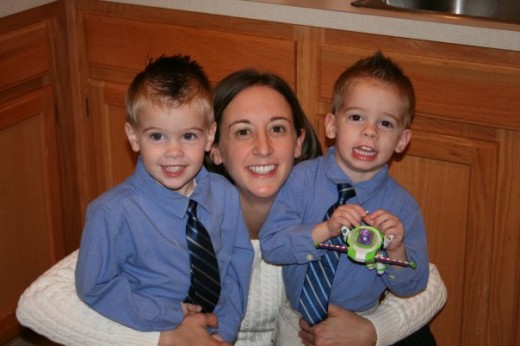 I grew my roots in Kentucky and my wings in Colorado before moving to St. Louis to study child psychology at Washington University.   I married there and moved with my husband to Lawrence, KS after we both finished our master's degrees, mine in social work with children and families and his in chemistry.  In 2003 we opened a retail and wholesale coffee business, J&S Coffee Co., and we've enjoyed the challenge and success of entrepreneurship.
We are raising twin boys in the home of the Jayhawks and I have found parenthood to generally be one of the funniest things I've ever done.  Of course, it is hands down the most meaningful and rewarding experience of my life and I take great honor and pleasure in the privilege I have of being a mother.  The humor in it is unparalleled, however, and it has inspired me to write, for pleasure as well as posterity.  I've heard, "One day you'll look back on this and laugh."  I would much rather start laughing right now!
I am lucky to be able to do general bookkeeping and HR work for our business from home while I'm taking care of our boys full time.  In and around those demanding tasks I do try to write in any capacity to which I'm inclined in an effort to document, entertain, celebrate and possibly help other families as well as my own.  I genuinely enjoy it and I'm thrilled to join The Good Stuff Guide team.
I would love for you to also visit
Read These Please!
for excellent children's book recommendations and reviews. You'll never be short on inspiration and book ideas for kids!
Share this post