June 20, 2013
written by Cathy Baker, mom of two sweet tweens, who are lucky to get some amazing birthday cakes each year
We are beyond lucky to have an amazing friend, Darian.  Several years ago she decided she was going to make my girls any birthday cake they wanted. It's her birthday gift to them.  I don't think they even realize how lucky they are, but I trust as the years go by, this gift will become even more special to them. Her cakes are too amazing not to share, ummm, remember the giant smore cake from last week?! So I hope you enjoy the birthday cake inspiration…
The very first cake. This cake was HUGE. It fed us for a week. or more. It was for my daughter's butterfly birthday party.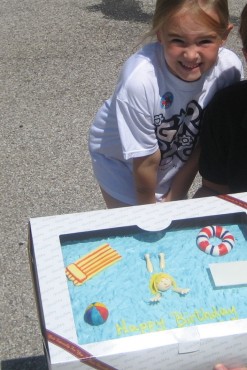 The sun was a little bright, but perfect for a pool party! I wish I had a better picture, but I lost most of the pictures from this birthday.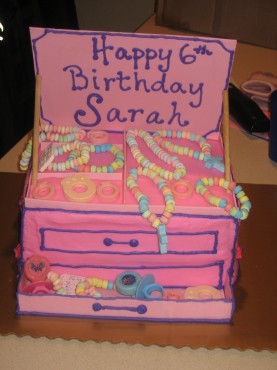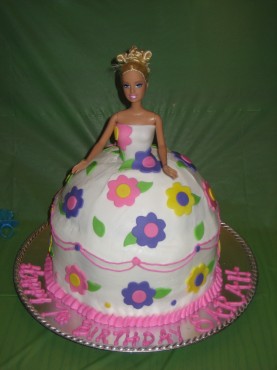 And of course, every girl needs a princess cake at one point!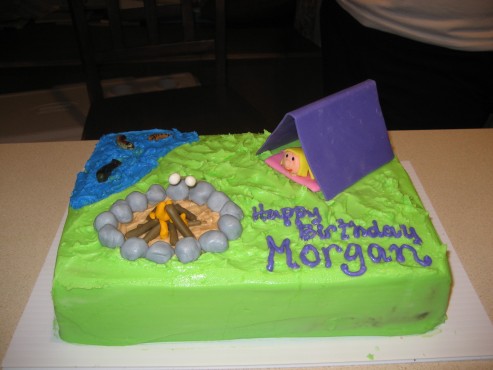 This was the year she wanted to go camping with friends for her birthday.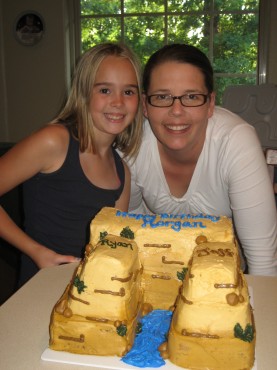 A Grand Canyon Cake, for her 10th birthday trip to the Grand Canyon.  And yes, this is the lovely cake designer too!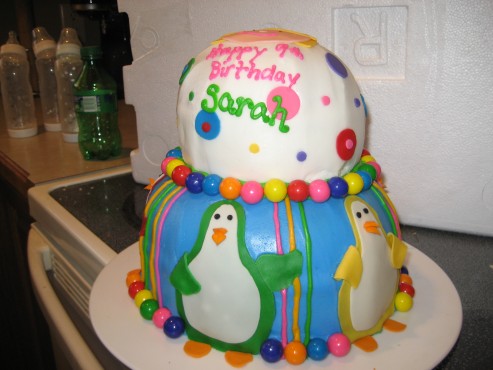 She wanted gumballs and penguins.  Pretty cute!! Her last mega-gum chewing before she got her expander.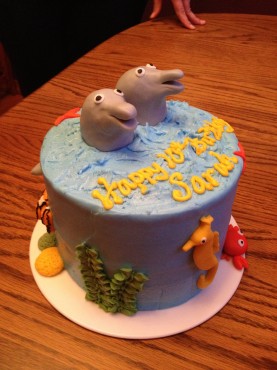 A dolphin cake to celebrate her double digit birthday.  The dolphins' tails actually pop out of the back of the cake too!

This is the littlest cake she's made, it was small enough to travel!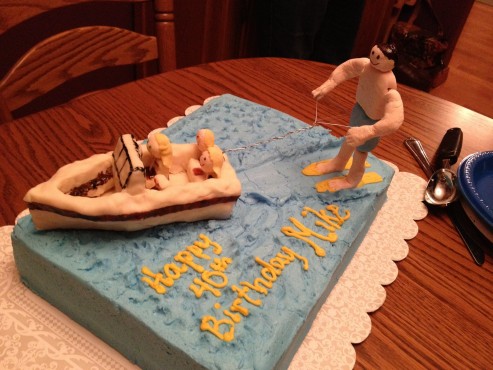 She let the girls actually come and help make this cake to celebrate their dad's 40th!

And yesterday, my daughter's request for her birthday was a giant Reese's Peanut Butter Cup, made with sponge cake and chocolate ganache. Yes, my daughter loves watching re-runs of Cake Boss (with her mom!).  Both Darian and I had to google ganache to see exactly what it was. It was yummy, and we are spoiled!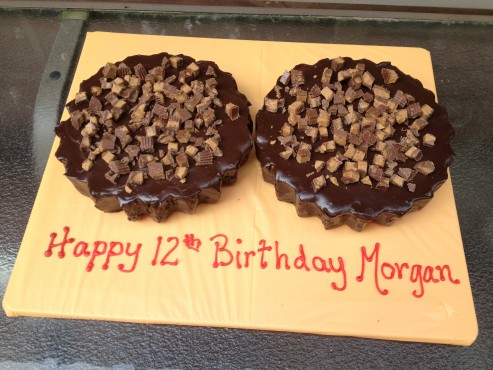 Share this post
You might like...
Category: Random and Fun
Tags: birthdays, cake |
4 Comments »
Marykate

on June 20, 2013 7:09 am

Wow! The peanut butter chocolate sounds delish! What a talented friend!! And such a special gift to share.

---

on June 20, 2013 11:42 am

I love cake. It's my favorite food ever. Yep, I pretty much want to dive through my computer screen right now.

Those are incredible…thanks for sharing!

---

Heidi farmer

on June 20, 2013 2:01 pm

These are incredible!! She has an amazing gift! How funny that this turned out to be "birthday week" at The Good Stuff Guide!

---

nannypanpan

on June 21, 2013 12:28 pm

wow! amazing cakes!

---
Leave Us Some Comment-Love