November 10, 2011
This brilliant idea brought to you by Megan Pangborn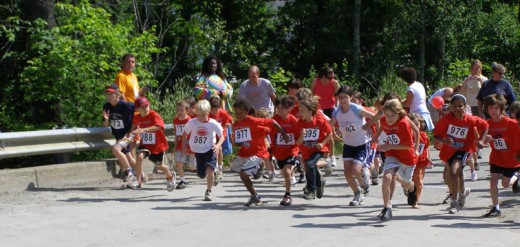 My kids just finished doing the most awesome fundraiser. It was a Fun Run, 5k and 10k race to raise money for the whole school district. The best part was that for several weeks leading up to the big race they started a "Running Club" at the school to get ready. Anyone who was interested could join. Tuesdays and Thursdays during recess kids could go over to the soccer field and run. For every mile that was completed the child received a plastic charm that looked like a running shoe. Wow, was this a success. My kids couldn't wait to get more charms. Teachers were talking about how much better the kids focused in class and parents were talking about how excited their kids were to exercise.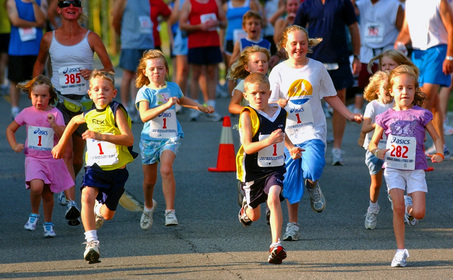 Once the big race was here, both of my kiddos insisted on the 5k. Although I thought it was too far for them I figured we could give it a try, we could always just walk it. Our whole family ran it together and everyone finished with huge smiles on their faces. So, not only did our schools raise a lot of money but our kids gained confidence and healthy habits. The afternoon after the race my son excitedly asked if running club was the next day at school. When I explained running club was over because we just finished the race, he actually looked out the window, bit his lip and his eyes welled with tears.
Thank you for teaching my boys more than just academics.
Do you have any great school fundraisers to share? Let us know!

Share this post
You might like...
Category: Activities, Fundraising
1 Comment »
Amy Sunahara

on December 13, 2011 12:20 am

Our children's school is conducting a brick fundraiser this year, and Andrea Mauro of Chiaroveggente Productions taped and edited the following video to promote the fundraiser to parents and other interested parties. With Meagan's story, I thought there might be other parents interested in video as a way/idea to get the word out. The video is available at http://www.youtube.com/watch?v=SdJOqo98Ib8. It's fun to watch – even if you don't have a vested interest in our particular school – and for more information about what Andrea can do, you can visit her website at http://www.chiaroproductions.com/ChiaroProductions/The_Chi.html.

---
Leave Us Some Comment-Love