March 6, 2015
Written by Marykate O'Malley, mother of three wonderful children, Gladwyne PA 
My Dearest Spring,
I don't need to remind you of what happened to Jack Nicholson in The Shining. Cooped up all winter with that snow. We saw what the elements of ice, snow and cold did to Arendelle in Frozen. Please save us all from a similar fate. As a plea on behalf of all mothers on the brink of a nervous breakdown, please arrive. We had over a foot of snow outside. We have been indoors since late November.
Have you tried to pry ipads from the clutches of children when they haven't "died yet" or are in the middle of a mobile Madden NFL game? Do you know what happens to an active boy when he is kept inside for months? He starts having soccer games in his bedroom . With a poster. He kicks the ball to Ronaldo. It comes back to him. And little girls with nothing left to do but play cards and Lego friends to the point of disillusionment. We watch Lego friends movies and talk about Kate and Emma as if they have materialized and are a part of our very existence. Walking to the bus I hear, "let's pretend Kate and Emma" and then later in the back of the car "Emma had to go to the Bakery today because". I am beginning to feel like they are a part of the family. "Kate and Emma, did you wash your hands?" "Kate, please stop bickering with Emma".  The winter is getting to us all. Even Kate and Emma are fighting now.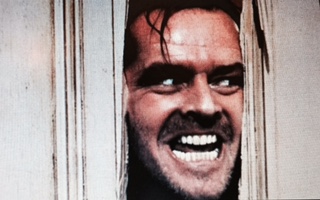 The other day I heard a desperate mother in the orthodontist office remark "if they aren't home with school being closed because of the weather, they are home sick". Tis true, weary warrior, tis true.
The cooking channel runs all day. My children ask me at dinner why I chose to use the ricotta in the pasta instead of mozzarella and once last week I overheard a remark that the chicken was dry. I am asked about steak and how it was prepared, and my choice of side dishes as they tentatively and carefully discern it's quality and the breadth of skill and artistry. I am barely holding on here.
The snow is beautiful. Yes. It clings to trees and bushes and the silence and stillness and depth of beauty is beyond any words. And yet, I say this with love, it is time for it to go.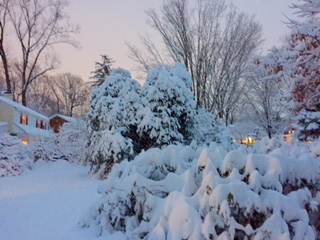 This week's arrival.
And so dear spring. I hope that whatever plans you had to arrive in later March, or early April, or please no May, can be adequately changed. We have burned through movies, and Sky Zone, Get Air, Pump it Up, and open gym at gymnastics as much as is humanly tolerable. We have skied. We have sledded. We have even made snow cones from, well, snow. Winter I bid you adieu.
I look forward to your prompt reply in this most urgent matter and thank you in advance for your care, concern and cooperation.
Most sincerely yours,
Mom

Share this post
You might like...
Category: Random and Fun
Tags: activities, children, ice, lego friends, mommy blog, Snow, soccer, winter, winter fun |
No Comments »
No comments yet.
Leave Us Some Comment-Love