June 23, 2011
Written by Contributing Writer, Sarah Farthing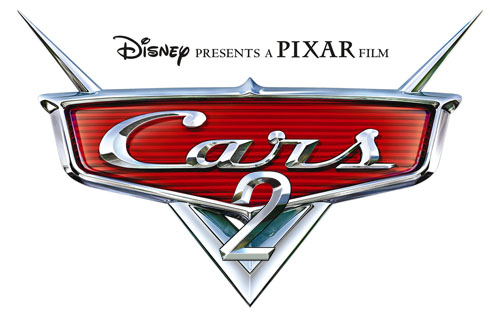 "Star race car Lightning McQueen and his pal Mater head overseas to compete in the World Grand Prix race. But the road to the championship becomes rocky as Mater gets caught up in an intriguing adventure of his own: international espionage."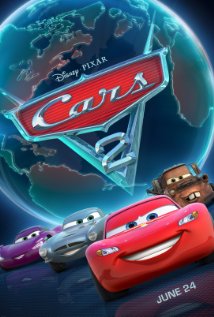 My family loves Pixar films and we are so excited to see Cars 2!  It will be my boys' second movie in a theater and they can't wait.  I'm always wondering during animated films which voices I'm recognizing and this time I finally remembered to look them up in advance:
Owen Wilson, Bonnie Hunt and Larry the Cable Guy return as Lighting McQueen, Sally and Mater.  Finn McMissile is voiced by Michael Caine, Holley Shiftwell by Emily Mortimer and Sir Miles Axlerod by Eddie Izzard.   You'll also hear real-life racers Jeff Gordon and Lewis Hamilton in the film.
While I was looking up information about the cast, I came across these fun facts:
A total of 926 new characters appear in Cars 2.  Wow!
Doc Hudson does not appear in the film; Paul Newman died in 2008.
The buildings and landscapes in the film are identical to the real thing, but they are made up of car parts instead of brick and mortar.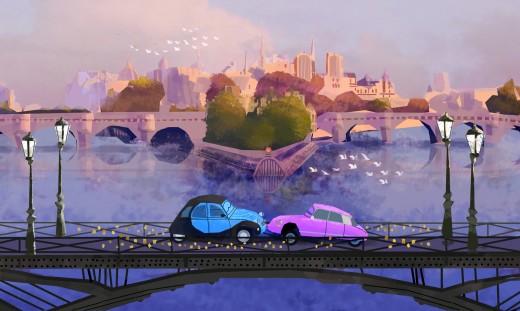 Lightening McQueen's racing number, #95, is in reference to the year Toy Story was released, 1995.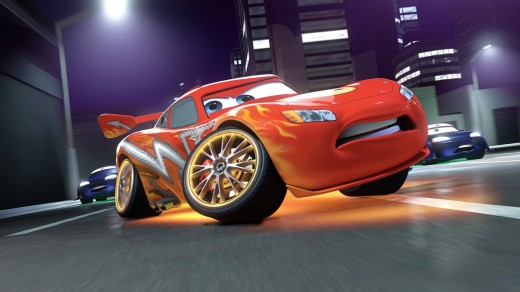 The new paint job on Lightning McQueen is the result of a collaborative effort with renowned auto designer Chip Foose.
Finn McMissile is a stylized Aston Martin DB5, which is James Bond's trademark vehicle.  The Goldfinger version had machine guns instead of missiles.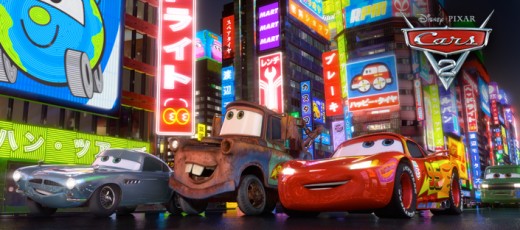 The character I'm most excited to meet?  Prince Wheeliam, of course!
If you're not seeing Cars 2 this weekend, what tops your movie list?
Chief, Pixar. "Cars 2 (2011) – IMDb." The Internet Movie Database (IMDb). Web. 20 June 2011. <http://www.imdb.com/title/tt1216475/>.
"Cars 2 and Pixar Studios Facts." Technology & Gadgets | GeekSugar. Web. 20 June 2011. <http://www.geeksugar.com/Cars-2-Pixar-Studios-Facts-15426216>.

Share this post
You might like...
Category: Activities
7 Comments »
Michelle

on June 23, 2011 8:18 am

Thanks Sarah! My son is excited too. We will definitely be going.

FYI, I heard about an app that gives you a potty alert, so you know the best time to take the kids to the bathroom and not miss any of the show. Haven't tried it, but it might be worth a try.

---

Heidi Farmer

on June 23, 2011 9:23 am

@Michelle, that is awesome! Let us know if you find it.

---

Mama Nolte

on June 23, 2011 9:49 am

I still like to watch #1 Cars. I hope #2 is just as good.

---

Matt

on June 23, 2011 12:14 pm

It looks like Lightning is sporting both his racing slicks and some low-profile street tires in this. Perhaps it's part of the plot of the world grand prix.

---

Mary H.

on June 23, 2011 4:16 pm

I don't know about an app, but there is a website, runpee.com, that will tell you when it's the best time to sneak out for, "helping your bladder enjoy going to the movies as much as you do."

---

on June 23, 2011 5:52 pm

Mary and Michelle where were you with this information when my cousin and I let the snack bar guy convince us to buy 7 times the amount of soda for a quarter more at Beezus and Romona?!!!

---

Julie R.

on June 24, 2011 8:13 am

app isn't available at the moment, but looks like it will be available in July
http://runpee.com/2011/02/19/free-androidiphone-apps/
(but website is still up and running)

---
Leave Us Some Comment-Love