August 10, 2010
Happy Back-to-School Week of Giveaways Day 2 to you!
Today, we're talking shoes…
Crocs has a whole new line of year-round, playground-ready shoes this fall.  And you can win a pair.
So let's start shopping: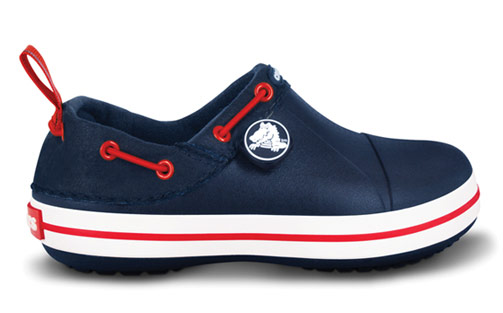 This is the Crocs Crocband Gust Shoe ($34.95)
Here's the same Crocs Crocband Gust Shoe for girls.  There are 7 colors available in this shoe, but can you tell I'm a prep at heart?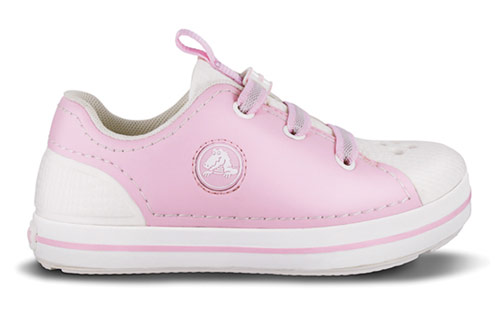 This is the Crocband Sneak Kids in cutey-pie pink (oh to have a girl!!)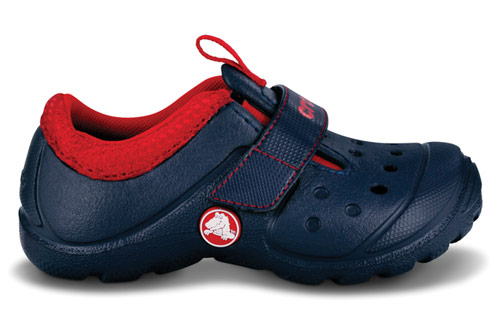 Here is the Boys Clog Taylor in my favorite navy/red combo ($29.99)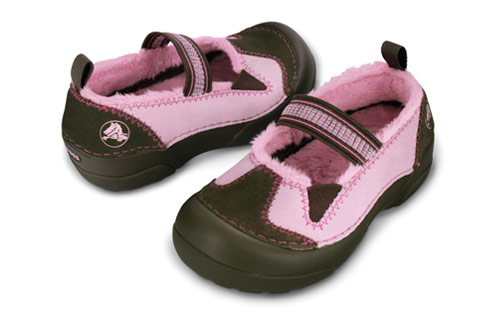 And these little furry numbers are the Dawson Mary Jane ($34.99)
Giveaway
Hooray!  You can win one pair of new Crocs (your choice!) for your adorable just by leaving a comment by Tuesday, August 17th and I'll choose the winner using Random.org on Wednesday, the 18th.
Here's how to gain extra entries:
Do you subscribe by email or RSS to The Good Stuff Guide? I love my subscribers, so you get an extra entry. Wahoo!
Email 5 of your friends about The Good Stuff Guide and tell them what a rockin' website this is.  We'd love to have them join us!
Tweet about this Father's Day Week of Giveaways (Just cut and paste): It's a whole week of #Giveaways for Back-to-School at The Good Stuff Guide @GoodStuffGuide http://su.pr/2TJPO2
Share the news of this giveaway on your Facebook status (Just cut and paste): It's a whole week of Giveaways for Back-to-School @The Good Stuff Guide http://su.pr/2TJPO2
"Like" the The Good Stuff Guide on Facebook and receive the latest news and your chance at additional giveaways.
(Feel free to do them all – that's a total of 6 entries!)
Good luck!
And many thanks to Crocs for this awesome giveaway!
I'm buying my younger adorable these: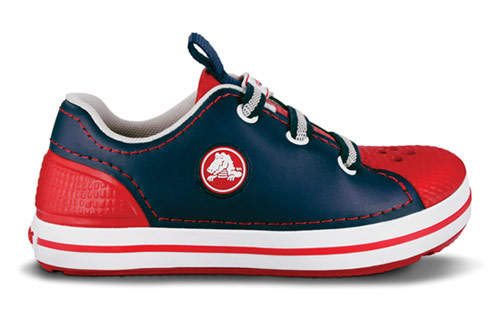 They just scream "mischievous almost 3-year-old adorable with a devious twinkle in his eye" to me.

Share this post
You might like...
Category: Gear
Tags: back-to-school week of giveaways, Crocs |
92 Comments »
Judy Riley

on August 11, 2010 6:58 am

Nic or Charlie would love these. They live in Crocs when not wearing their football or baseball shoes.

---

Laurie

on August 11, 2010 8:06 am

Cute, cute, cute. We love Crocs!

---

Rachel C

on August 11, 2010 8:14 am

These are great shoes – I'd love a pair for my daughter

---

Rachel C

on August 11, 2010 8:15 am

email subscriber

---

Rebecca S

on August 11, 2010 8:53 am

Facebook fan

---

Kim Derrick

on August 11, 2010 9:37 am

Those are awesome

---

Hillary

on August 11, 2010 10:03 am

Perfect for the little ones!

---

Laura

on August 11, 2010 10:28 am

These would be great for my kids' wide feet:)

---

Laura

on August 11, 2010 10:28 am

I am also a subscriber

---

Laura

on August 11, 2010 10:28 am

and a FB fan

---

on August 11, 2010 10:36 am

CUTE!! Love them!

---

on August 11, 2010 10:38 am

Subscribe.

---

Kareem Fenner

on August 11, 2010 12:47 pm

Not normally a Crocs person…..but these are way cute.

---

Laura

on August 11, 2010 1:58 pm

Love their genna shoes!

---

Laura

on August 11, 2010 1:59 pm

email subscriber

---

Laura

on August 11, 2010 2:00 pm

http://twitter.com/LAURAWI18/status/20904979446

---

Laura

on August 11, 2010 2:00 pm

Like you on Facebook

---

Lesli C

on August 11, 2010 2:45 pm

Our family LOVES Crocs!! Thanks for such a great giveaway!!

---

Sarah

on August 11, 2010 2:45 pm

I love the mary janes!

---

Lesli C

on August 11, 2010 2:47 pm

I am a subscriber! Yay!

---

Lesli C

on August 11, 2010 2:48 pm

I emailed 5 friends this am about this giveaway!

---

Lesli C

on August 11, 2010 2:49 pm

I like you on FB!

---

gillette

on August 11, 2010 4:22 pm

Love these!

---

gillette

on August 11, 2010 4:23 pm

I want to win them!

---

Kim

on August 11, 2010 5:08 pm

The new crocs are great. Hope to win a pair.

---

Jules Greenaway

on August 12, 2010 11:18 am

Oh how I love Crocs!!!! I live in the flip flops & it's about time I get my adorable a pair…now lets just hope I win them!!

---

susie

on August 12, 2010 2:31 pm

these are adorable!!! i'm a fb fan too!

---

on August 13, 2010 7:54 am

I would love to win!

---

on August 13, 2010 7:55 am

I tweeted about this giveaway!

---

on August 13, 2010 7:55 am

I subscribe to your rss feed

---

on August 13, 2010 7:55 am

I am a fb fan!

---

Julie

on August 13, 2010 9:25 am

Love these CROCS!

---

Lauren

on August 13, 2010 12:42 pm

Forgot to add that I'm on FB, too!

---

Elizabeth H

on August 13, 2010 10:13 pm

Love them all – and "liked" you on FB!

---

Jacquie

on August 14, 2010 12:30 am

These are the cutest Crocs I've seen. Love your website!

---

on August 16, 2010 9:45 am

These are just too cute! Thanks for the opportunity to possibly win them.

---

on August 16, 2010 10:15 am

Can never have enough shoes!!! =)

---

Rachel W.

on August 16, 2010 10:40 am

So cute! And I bet they last forever like regular crocs.

---

on August 16, 2010 11:13 am

We love Crocs!!

---

on August 16, 2010 11:14 am

FB liker

---

Kim Derrick

on August 16, 2010 4:39 pm

I 'like' you on facebook

---

Kim Derrick

on August 16, 2010 4:39 pm

I receive emails from you

---
Leave Us Some Comment-Love