September 27, 2011
Written by Contributing Writer, Sarah Farthing
Like many moms I know, I am perpetually recommending to my children, "Add it to your list!" when they fall in love with a toy they just have to have at the store. The trouble is, we don't ever actually write down this 'Someday List' as our family calls it. They haven't caught on yet, but I know it's only a matter of time, which is why I was thrilled when I read this idea!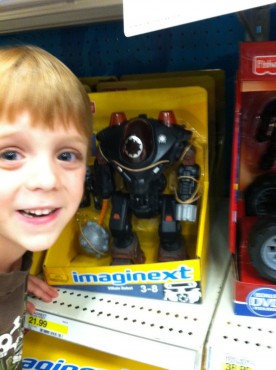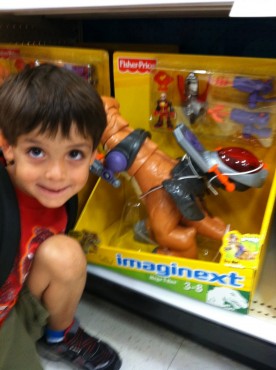 It's simple: take a picture of your child with the toy in the store.  They have piece of mind that an actual list is forming and you can look back at the pictures for birthday and holiday gift ideas! Win-Win!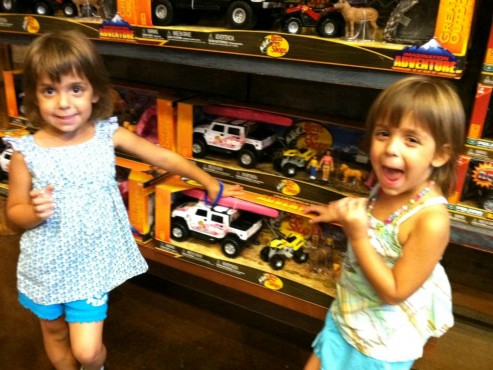 Today's Bright Idea came from Susan, mom of Ben (5), Nick (5), Elaine (4) and Alida (4), of Missouri City, Texas. (And yes, that's two sets of twins!)
Have a Bright Idea you think we would love? E-mail heidi@thegoodstuffguide.com

Share this post
You might like...
Category: Brilliant
5 Comments »
Jenny Hout

on September 27, 2011 9:21 am

Love it! Will do!

---

Jennifer

on September 27, 2011 10:34 am

I always knew these kiddos were famous! Their mom is full of great ideas. Thanks for sharing!

---

on September 27, 2011 10:51 pm

I totally do this – for everyone in our family! Then, when I get asked for ideas, I just open up the photos on my phone. So easy, and I always have it with me!

---

Heidi Farmer

on September 28, 2011 8:54 am

Love it RLR!!

---

Jessica Crump

on October 3, 2011 8:31 pm

What a great idea!

---
Leave Us Some Comment-Love