October 15, 2014
Written by Marykate OMalley, mother of three wonderful children, Gladwyne PA
One of our favorite sushi places is called "Sushi Land" which always reminds me of Candyland or a theme park destination rather than a restaurant. So when my talented, and beautiful in every way, friend Deana posted candy sushi pictures I needed to know more – candy and sushi?! Do tell…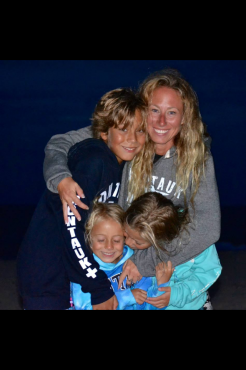 Sweet Deana and crew 
She was kind enough to send me pictures and directions which I lifted directly from her email – thank you! (Did I also mention that she is one of the truest and most genuine people I know?) Introducing Candy Sushi…
Deana's Directions
I made 2 batches of Rice Krispie treats in a pan about 8″x12″
Lots of candy treats. Swedish fish, marshmallows, airheads, fruit roll ups, orange sprinkles and any other candy that you think would work.
As you know there are many different types of sushi so have fun, be creative & let the children play with their food!!! (Clean hands please!)
For the rolls I cut a one inch strip of Rice Krispie treats then turned that on its side and sliced it in half. Next I cut a fruit roll up in half and rolled it into a long strip, sprinkled some orange sprinkles on it and placed it onto one side of the Rice Krispie,  then placed the other half on top, kind of like a little sandwich. Then use wax paper so your hands don't get sticky and roll so it becomes like a long round roll. Finally cut one inch slices and either leave plain or wrap in an a fruit roll up or airhead. (Putting an airhead, unwrapped of course, in the micro for 8 seconds makes it really easy to pull and spread.)
Another kind we made is simply a small rectangle of Rice Krispie with a Swedish fish on top, wrapped with a small strip of airhead or fruit roll up.
Same concept with a small rectangle of Rice Krispie and a slice of orange airhead on top (like a piece a salmon)
Marshmallow, topped with a Swedish fish works too! Also don't forget to make the fake little grass by cutting a green airhead then either make light green icing for wasabi or melt some other green candy, ginger can be cut up orange fruit treats, airhead or any other peachy colored candy!
Be creative!!!! Have fun!!!!!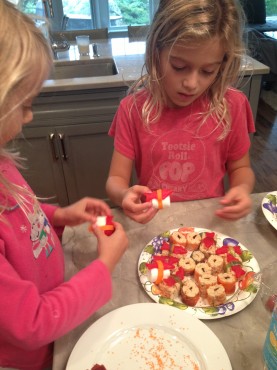 How adorable. For the record, mine would never look like this; never this neat. Some people are just creative in ways I will never be.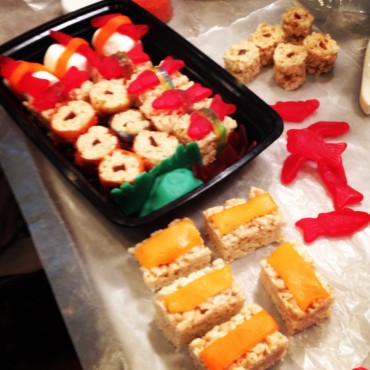 Yum!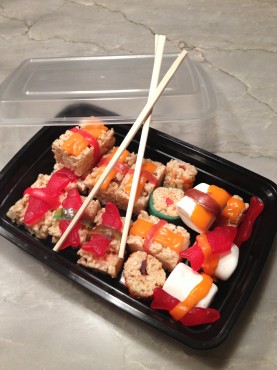 She found the idea on Pinterest- link to additional Candy Sushi ideas!  Thank you Deana! I told you she was creative and fun!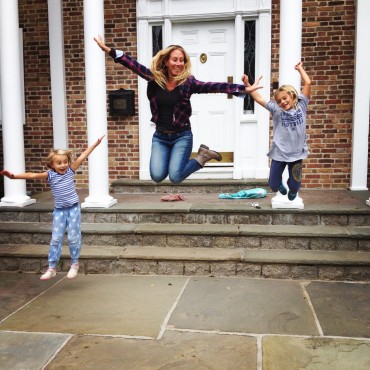 Share this post
You might like...
Category: Random and Fun
1 Comment »
Anne Schenendorf

on October 16, 2014 7:17 am

What an amaaaazing cute idea!!!!! I looooove!!!!! 😀

---
Leave Us Some Comment-Love