October 27, 2009
We have grandparents in town and the Running Man and I ran to Newport, Rhode Island for a quick getaway.
My favorite thing about Newport is the Cliff Walk, a 3 mile trail along the ocean, directly in front of the most magnificent estates.
It amazes me that its even there.  Can you imagine the work to persuade all these residents to place a walkway right along their oceanfront?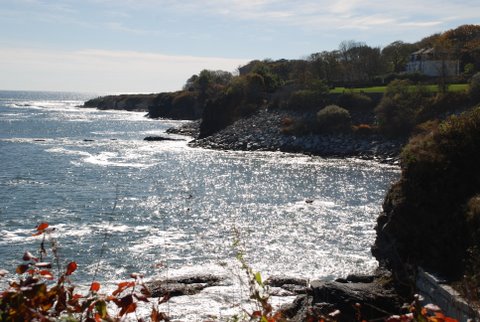 Obviously the results are spectacular for all of us.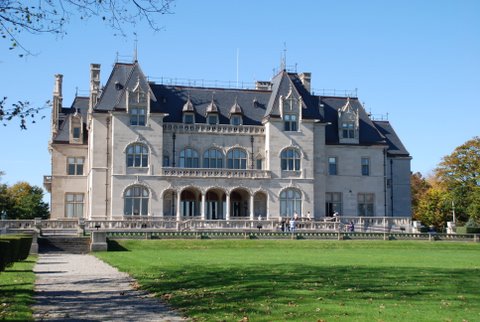 I can't even imagine living here.
And then something I never expected to see…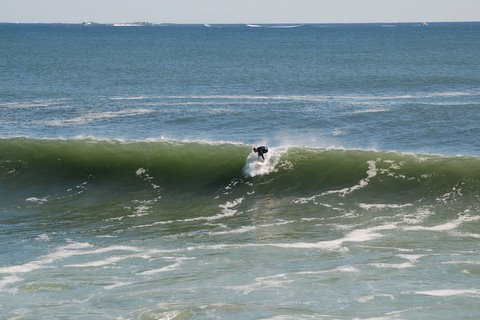 Surfers!  In Rhode Island.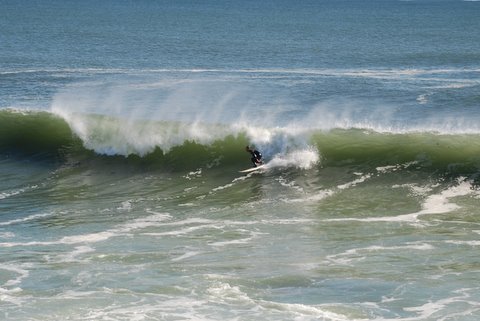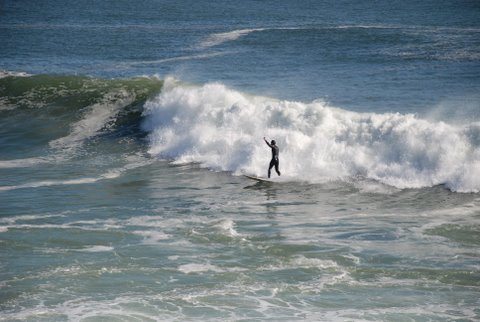 Right on dude.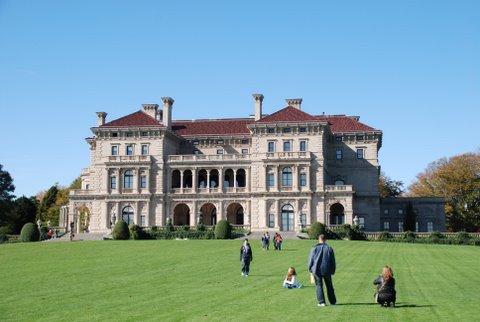 Directly in front of the Breakers, the most famous of the mansions,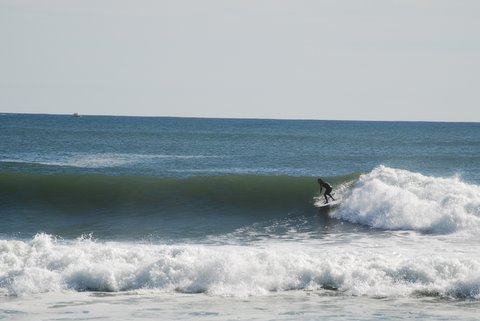 this was happening.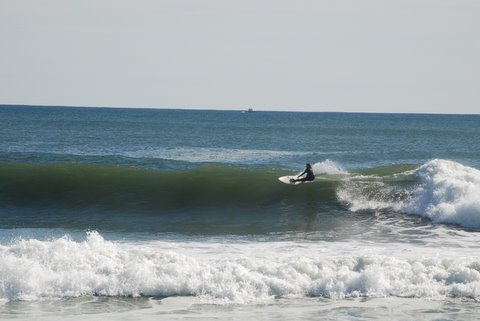 So you have the Gilded Age in all its refinement and glitz,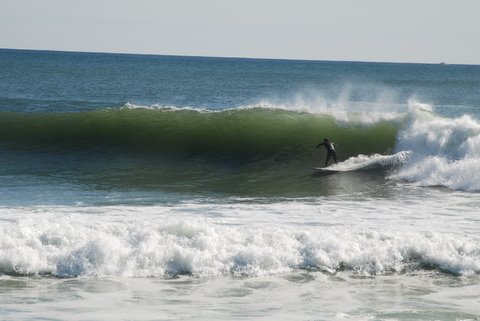 juxtaposed with an activity so, well,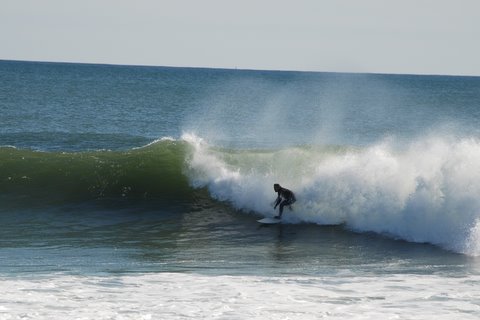 Californian.  Laid back and heavy on the Dude.
The Vanderbilt descendants, who still summer at the Breakers (hidden on the 3rd floor away from all the tourists), have quite a show before them.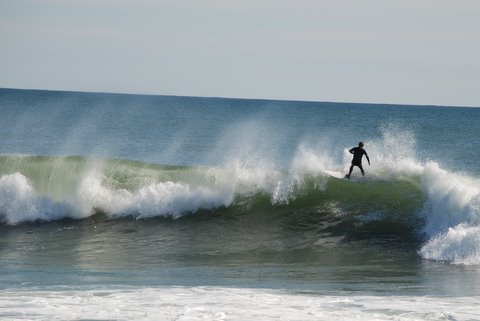 I wonder if it shocks them.
(I was kind of proud of this shot.  I'm not sure, however, why the horizon is off-kilter.  My apologies.)
More homes tomorrow.
Happy Day!

Share this post
You might like...
Category: Lovey-Dovey Time
Tags: Cliff walk, Newport RI |
5 Comments »
on October 27, 2009 8:34 am

How fun! And, I loved getting to see the Breakers… Having never been to Newport, it's nice to see your pics!

---

on October 27, 2009 10:23 am

Absolutely beautiful! Those homes are unbelievable.

---

Sarah

on October 27, 2009 2:23 pm

Gorgeous, what kind of camera do you use? Your pictures are always so great.

---

Heidi Farmer

on October 27, 2009 5:55 pm

I love, love, love my now-retired Nikon D80. It does all the work, trust me!

---

Emily

on October 28, 2009 2:35 pm

I live just steps from Newport and am still in awe when I see pictures of the Cliff Walk. It is one of my favorite places on the island and best of all, it's free. There is another beach not far from the one next to the Walk (that one is Easton's or First Beach) down the road about 3-5 minutes is another one called Second Beach. This beach is where the surfers LOVE to go. So much so in fact that part of the beach is known as "Surfer's End". Glad you enjoyed your visit here!

---
Leave Us Some Comment-Love