October 21, 2009
I need to warn you that you may wish you never saw this.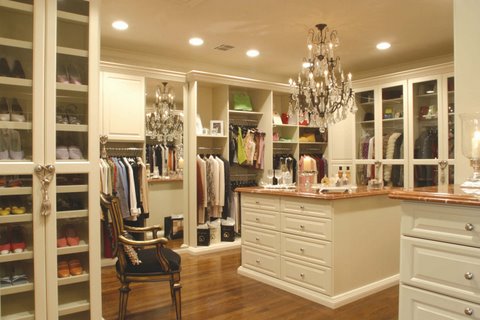 Never mind the rest of the house; just slip me some food under the door and I could live right here.
Seriously, how fun would it be to get dressed when you could see everything organized and laid out this way??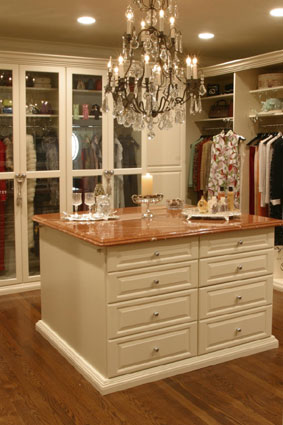 Yes, the drawers would be uber-useful.  But how easy would it be to pack for a trip with this counter?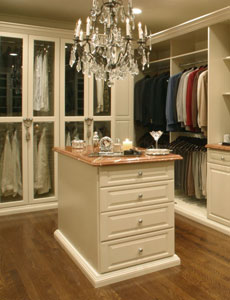 This would be the Running Man's drawers.  Sorry to the men, but this is our domain.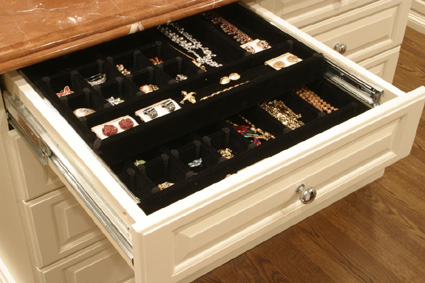 Oh man.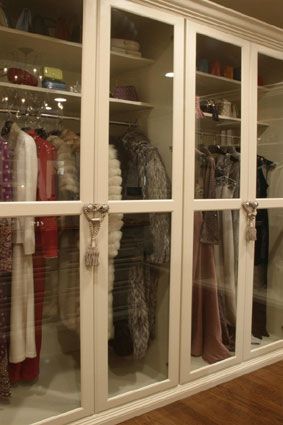 I would seriously need to up my wardrobe for it to be showcased like this (think multitudes of jeans and Old Navy t-shirts). But isn't this divine?
Many thanks to the folks at Closets By Design, creators of this dreamworld, for sharing these photos!

Share this post
You might like...
Category: Storage
Tags: closet, walk-in closets |
6 Comments »
marla

on October 21, 2009 7:31 am

I love the martini glass and the glasses ready for wine or sherry! I also want some of the clothes in the closets!

---

on October 21, 2009 9:18 am

Wow. That is one unbelievable closet. I would feel really badly when my clothes piled up everywhere!

---

Julie

on October 22, 2009 7:09 am

Is this Oprah's closet? I seem to recall a show where they took us into here closet and this reminds me of this.

---

Jenny H

on October 23, 2009 11:40 am

I like how there is a decanter with glasses in the closet. You just never know when you might need a sip to get dressed on a Monday morning! HAHA

---

Erika

on October 23, 2009 3:54 pm

Drooling. I, too, would need a wardrobe upgrade!!

---

Jordan

on November 28, 2012 2:10 pm

This closet is on real. We did some custom closets in new jersey but it was nothing like this one. Who does it belong to? How much was it to make?

---
Leave Us Some Comment-Love